What is the best archive/unarchive apps to compress or extract files on macOS? Here is the review of several unarchive apps, and you can choose the one that fits most.


1. Archive Utility
This is the app integrated in macOS which helps you to unzip files. This app has simple functions and no interface, you can use it directly when you click a package.  Unzipped files will be saved in default destination folder rather than specified one.  The operating speed of Archive Utility is relatively fast with trustworthy stability. In short, it is a nice app for those users who do not constantly unzip files.
With kinds of functions like unzip to a specified destination folder and unzip only one file in the pachage, Unzip One provides users with friendly and helpful experience.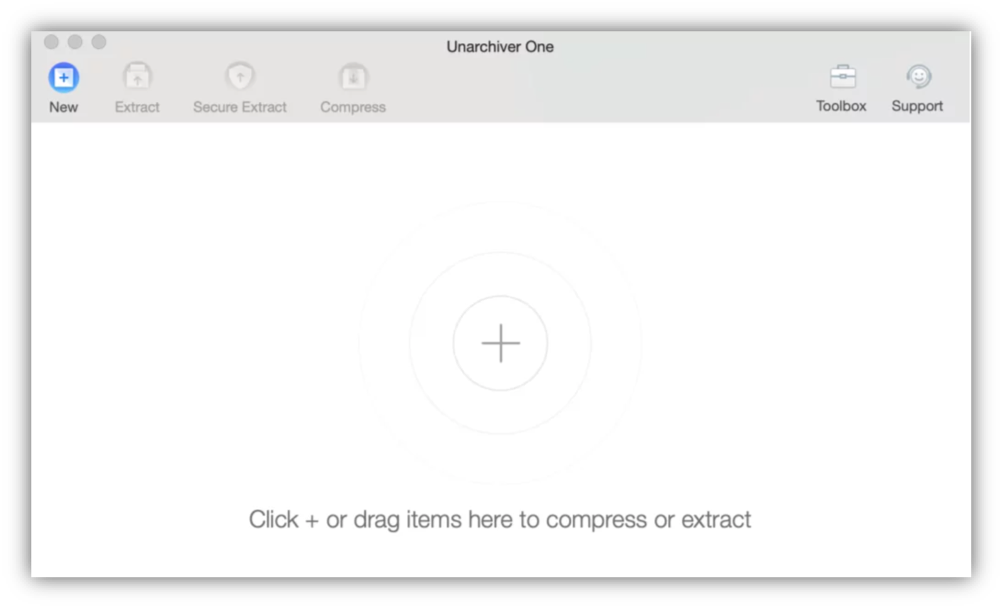 Interface
What's more, Unzip One is the only free app that enables users to browse the contents of archived files as well as open files directly from archives.  This function will save both time and space.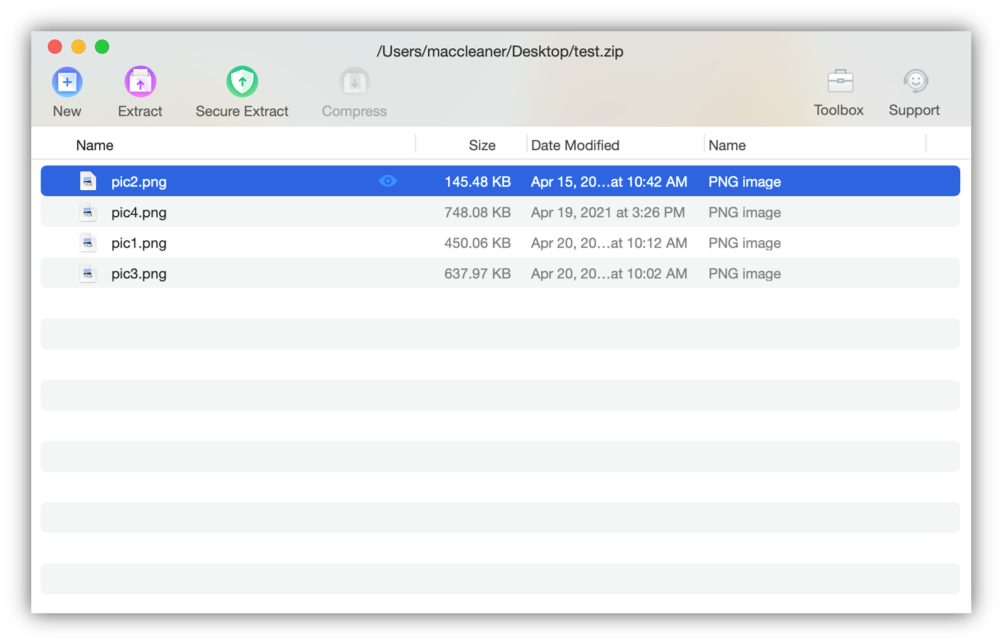 Supporting all common formats, this app will surely help those users who frequently extract files.
3. izip Unarchiver
Icon
Interface
Personally, the interface of this app is not really nice and functions provided are relatively simple. Although you can open files with this app, the speed is the slowest among these apps. You may buy an enhanced version with 2.99$, and the experience is believed to be improved to some extent. Anyway, you still have other choices.
4. izip
Icon
Interface
File Preview
This app enables user to unzip files, you can unzip what you need by dragging them. However, if too much items are packaged, your finger may get hurt. What's more, those files unzipped will not be saved in one default folder, which means you have to create a folder by yourself. This shortcoming may harm your experience.
5. Winzip
Icon
Encryption
Save and Share
Conversion and Protection
This must be the most attracting one, despite its high price. It not only zip and unzip files, but also protect files with encryption. You can also share files to iCloud Drive, Dropbox, Google Drive. It is really a powerful app for experts actually. Due to its high price, other choices maybe better for users with less demand.
6. The Unarchiver
Icon
Preferences
This is another recommendation. To be honest, the function is relatively simple, you can only unzip files to Desktop. However, the most important feature, or advantage is that no messed code will be produced after extracting. Actually, you will never suffer from garbled filenames. In short, you may have a try.
From above introduction, the writer hope you will know which is the most suitable one for you. For the writer, I would like a more practical one which is easy to operate, it would be nice if the interface is concise. With the help of this article, you may find the best unarchive app on macOS.
You may also like