Recovery Drive and System Repair Disk are features that will let you reinstall Windows 10/11 when the system crashes or encounters serious problems. Although your personal files and downloaded apps will not be backed up by this function, it will ensure that you can reinstall an up-to-date Windows 10 with all necessary system files. You need to use a USB flash drive that has at least 16GB free storage space to create Recovery Drive. This tutorial will show you how to do that.
Create Recovery Drive with a USB Flash Drive
Make sure you do not have any personal or important files on your USB flash drive. After it is set as the recovery drive, any other file or data will be deleted.
Click the Start button. From the search bar, type "Create a recovery drive".
Select and open the result. Check the box of Back up system files to the recovery drive and click Next.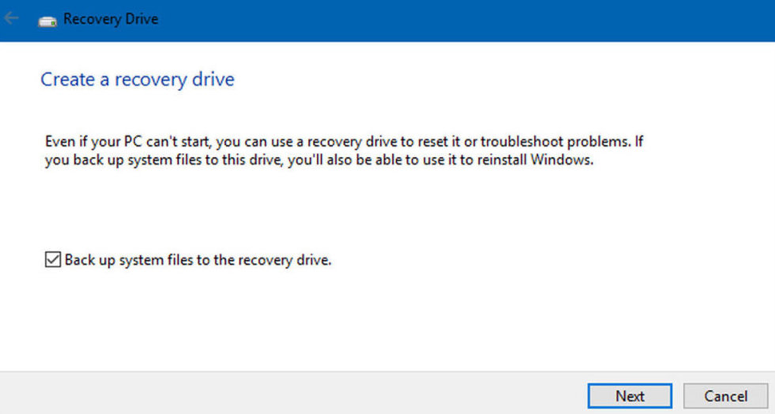 4. Plug in the USB flash drive to the computer. Select it as the recovery drive and click Next.
5. Click Create.
Wait for the process to finish and unplug the drive as instructed.