Are you looking to learn how to remove QSearch from your Mac? If so, you're in the right place! Here is a detailed tutorial on how to do so.
What is QSearch?
Is QSearch a virus? No, it's a dubious Mac application. However, although it's not a virus, it isn't harmless. QSearch can change your web browser's homepage and even redirect you to malicious sites whenever you click on links.
Additionally, QSearch is classified as a potentially unwanted application (PUA) since it employs a number of deceptive strategies to covertly enter Mac computers. It is focused solely on gaining control of the web browser. This is why Mac users will consistently report seeing an excessive amount of ads after QSearch controls the browser.
How did your Mac get infected?
There are two common ways for QSearch to infect a Mac: software bundling and fake software updates.
Software bundling means distributing malicious applications by packaging them with legitimate software. Often during installation, such software will give users the option to decline the optional applications, but not always (and it's not always clear even when the option is available).
Fake software updates are pop-ups that look like software update notifications. They are designed to deceive you into downloading this "update," when in reality, you're installing adware. It has been reported that QSearch can be installed on Mac machines via fake Adobe Flash Player updates.
How to remove QSearch on Chrome, Safari, and Firefox?
By redirecting you to websites filled with ads, QSearch seriously affects your browsing experience, often making browsing the internet impossible. Besides, it could cause redirects to risky websites, including various fraudulent/scam websites, and sites that may download malware onto your machine. Therefore, although QSearch is not a virus, you need to remove it right away. Follow the instructions below to do so.
Notes: Before following the instructions below, make sure to back up your data just in case.
Step 1. Uninstall QSearch and delete its associated files
1) Open Finder by clicking its icon in the Dock.

2) Select Applications from the left sidebar.

3) Find QSearch, then right-click its icon and select Move to Trash. Repeat for any other suspicious-looking apps.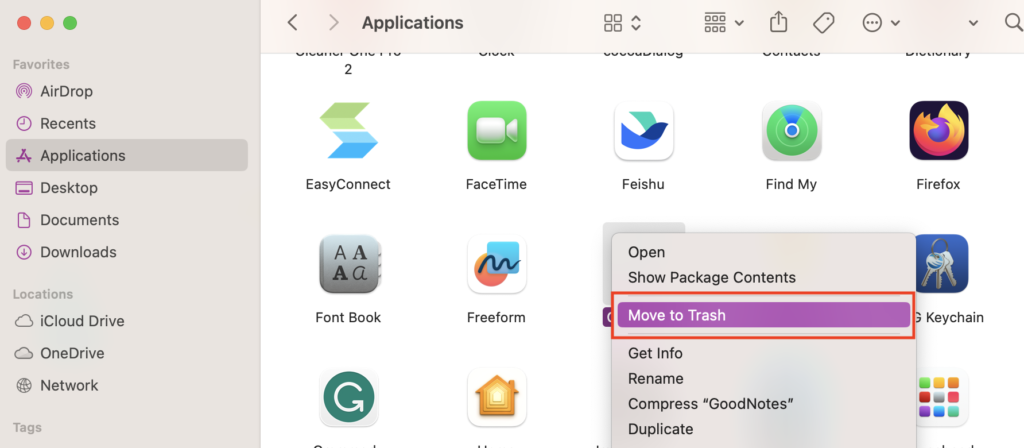 4) Click Go in the Finder toolbar, then select Utilities from the expanded menu.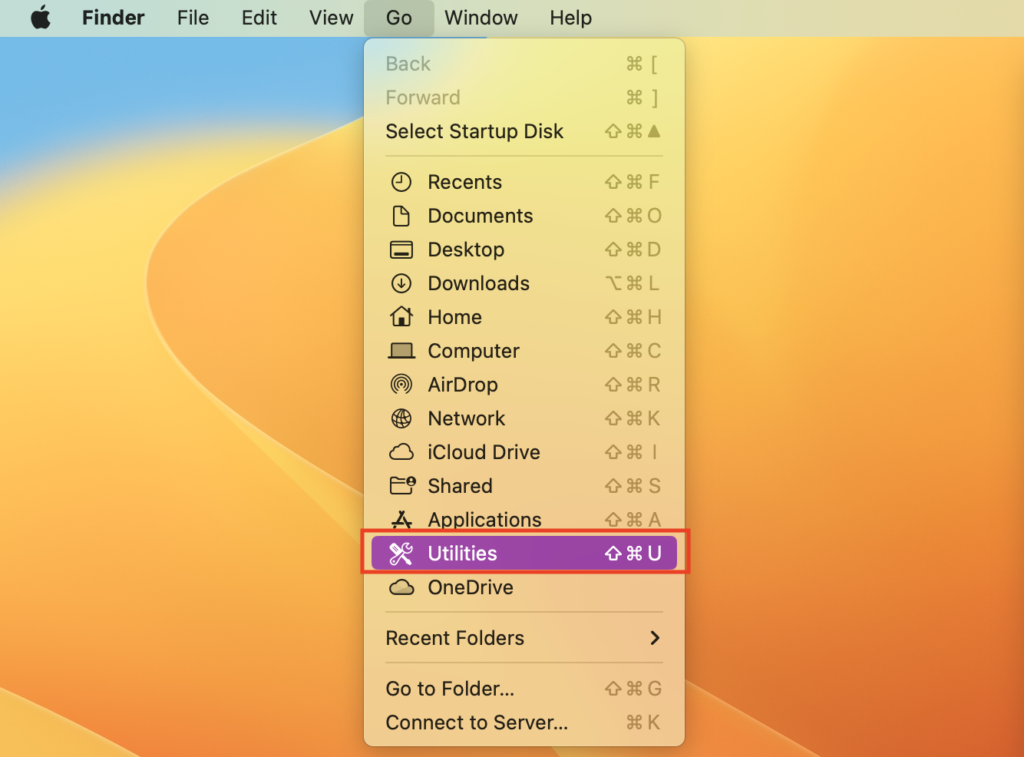 5) Find Activity Monitor and double-click its icon.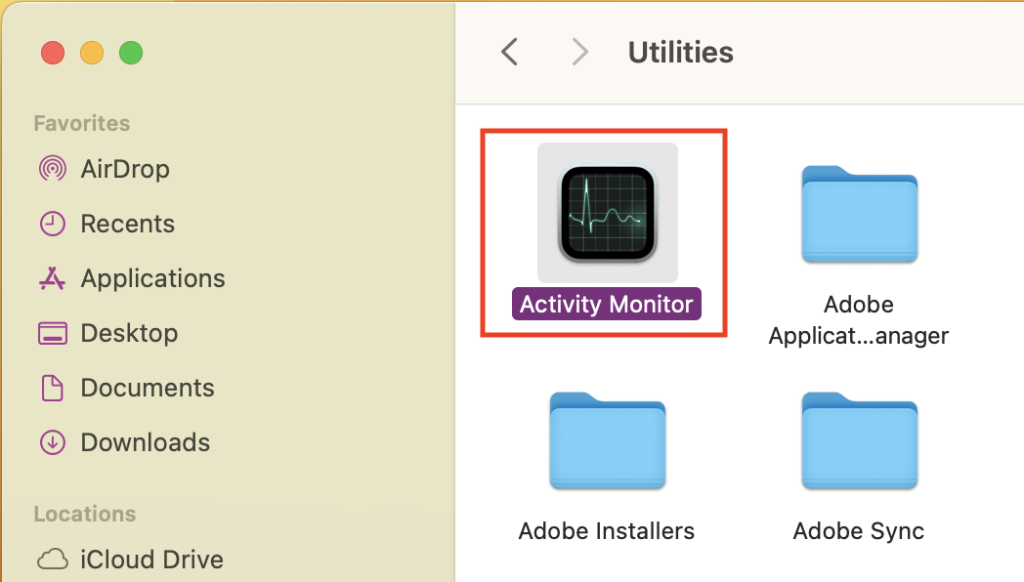 6) Search for suspicious processes related to QSearch. Once you have found them, select the "Force Quit" option. Take "Activity Monitor" as an example.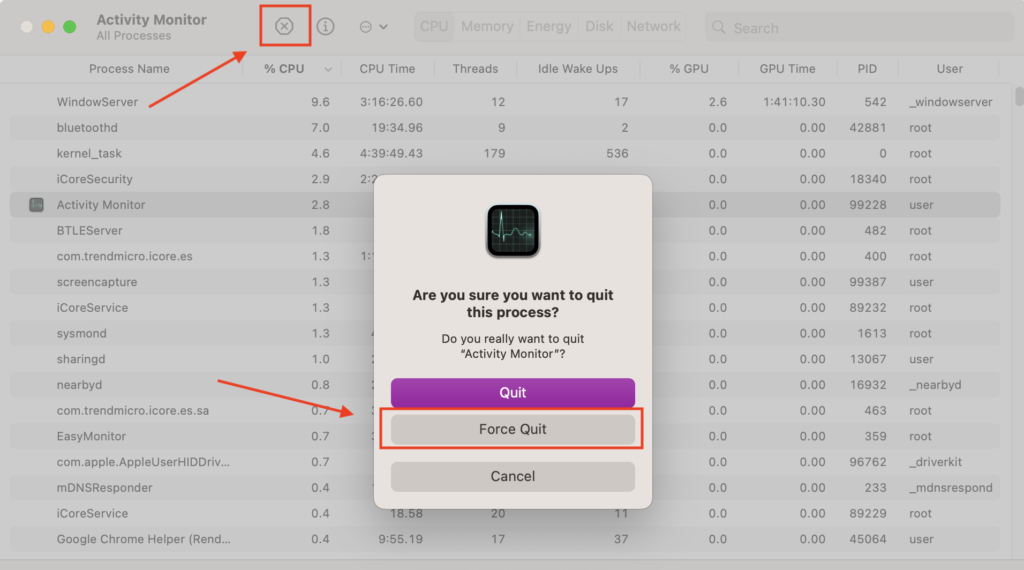 Step 2.  Delete the malicious files that installed QSearch
If you cannot find the QSearch app, you can manually look for its related files in your Mac's Library folder.
1)Click Go in the Finder toolbar, then choose Go to Folder.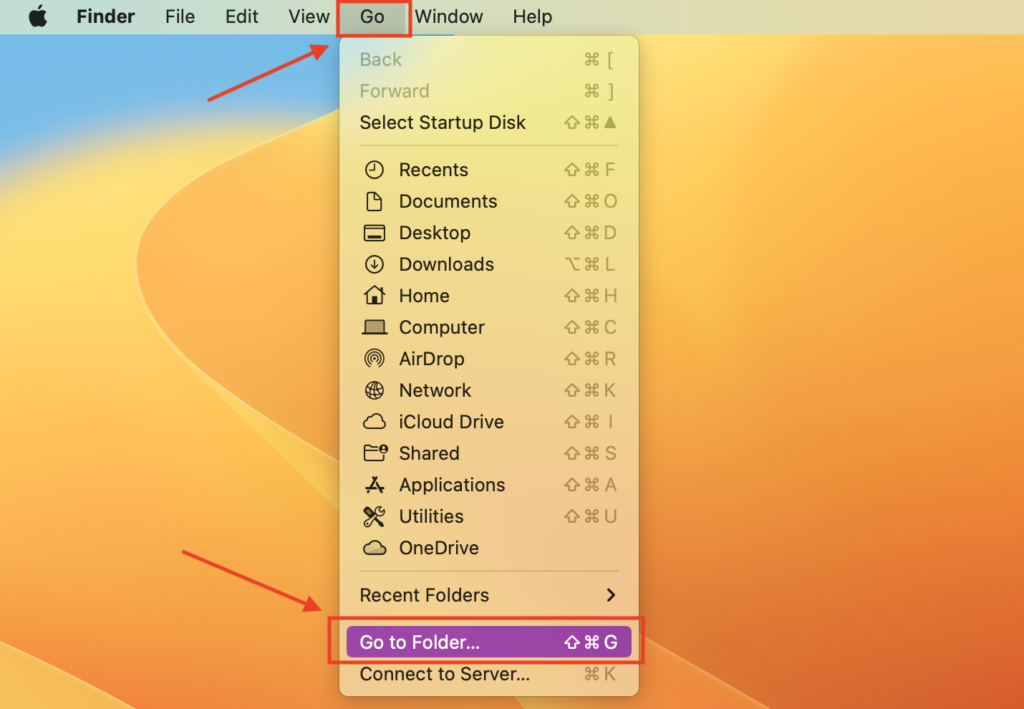 2)In the Go to Folder… search bar, type /Library/LaunchAgents, then double-click Library > LaunchAgents.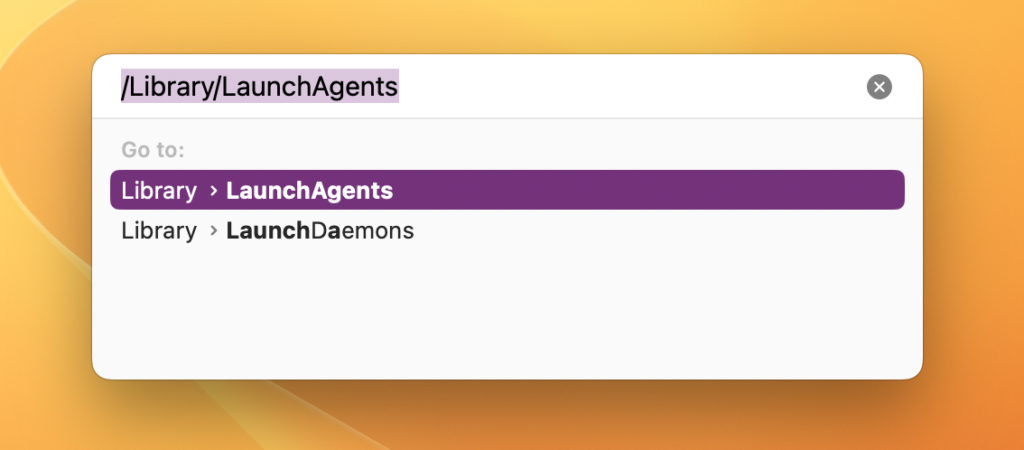 3)After that, you can search for files associated with QSearch. Then, right-click and choose Move to Trash to remove suspicious files. If there are no such files, which is possible, don't delete anything.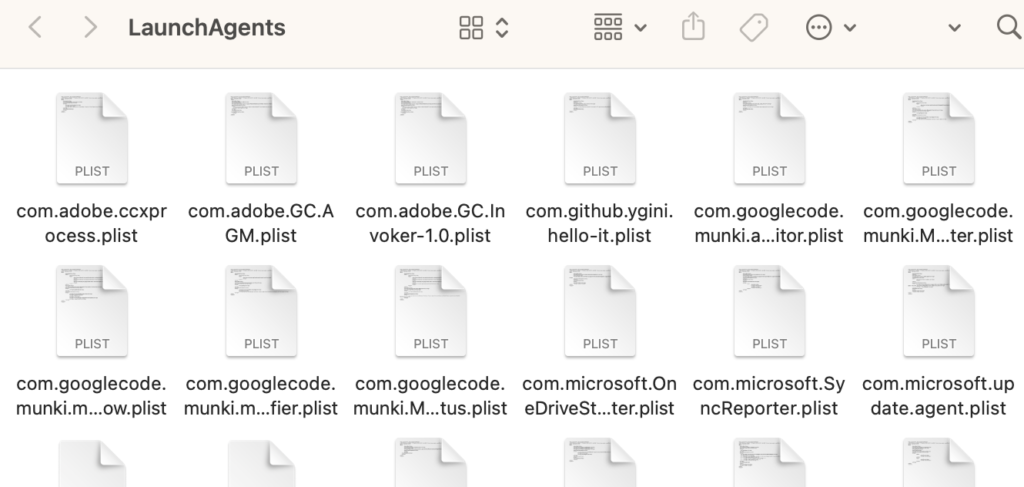 4)Repeat this process for the following folders:
~/Library/LaunchAgents
/Library/Application Support
/Library/LaunchDaemons
5) Don't forget to empty the Trash:
Right-click on the Trash icon in the Dock, and then select Empty Trash.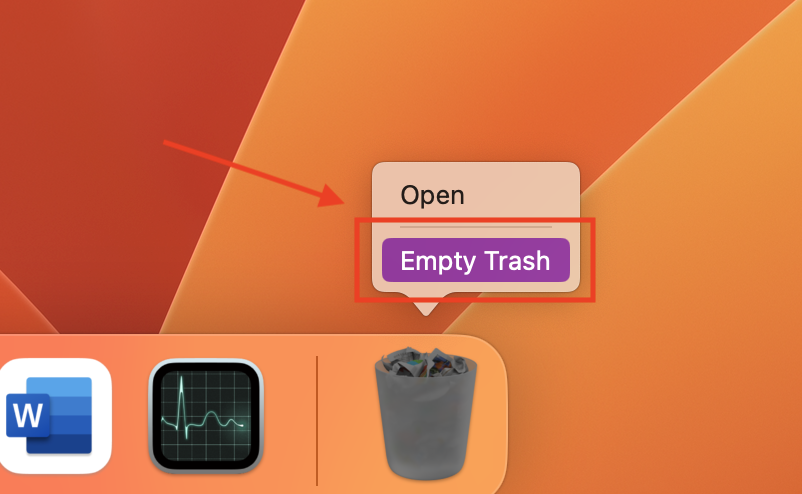 A new window will appear asking you to confirm your choice. Click Empty Trash.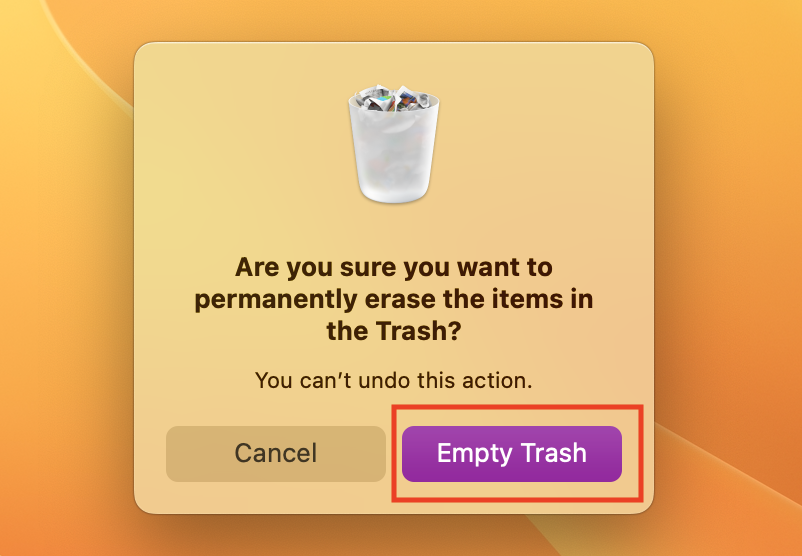 Step 3. Remove QSearch from Safari / Chrome / Firefox  
No matter which browser you use, QSearch installs itself as a browser extension. Removing browser extensions is not difficult, but it does take some time as you'll need to individually check each browser installed on your Mac.
Safari
Click Safari > Settings.
In the upper section of the menu, select the Extensions
In the sidebar, find the QSearch extension and click its icon. Then hit the Uninstall
Chrome
Click Chrome menu > Settings.
On the new page that appears, click Extensions in the left sidebar.
Find the QSearch extension and click Remove.
Firefox
Click the Firefox menu (the button with three lines) > Adds-on and themes.
In the left section, select Extensions.
Click Remove next to the QSearch extension.
Step 4. Use Antivirus One to automatically scan and remove QSearch files
To save you from removing QSearch manually — especially if you're not too tech savvy — download Antivirus One to automatically find and remove it, and other unwanted programs, from your Mac.
Powered by the world's largest antivirus and spyware active monitoring lab at Trend Micro, Antivirus One performs superbly across the board in malware detection and threat protection. Additionally, it's very user-friendly. After installing Antivirus One, all you have to do is:
Run a scan to check for security risks and problems.
Remove the viruses and fix the security risks in one click.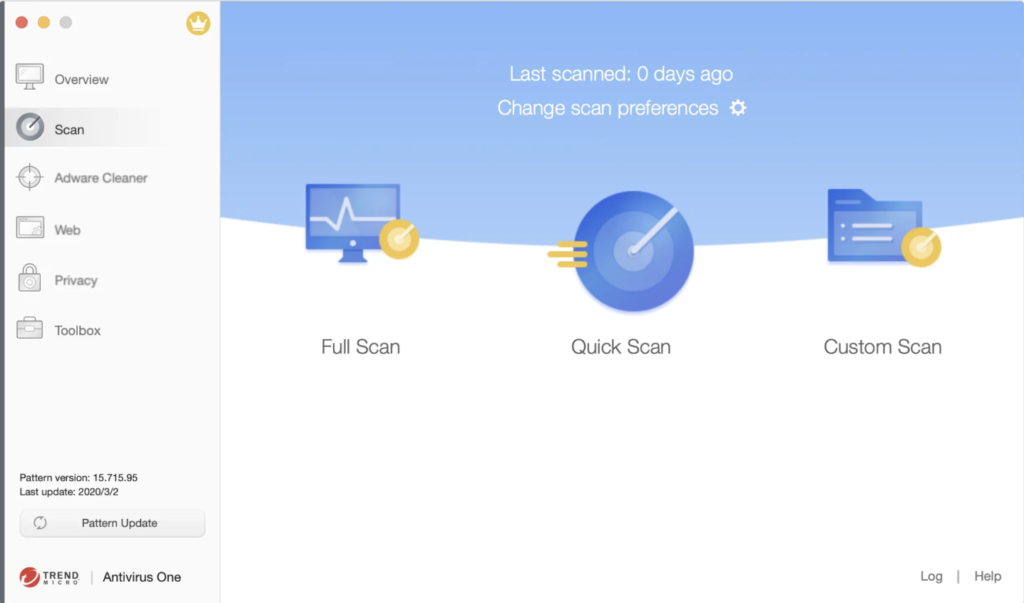 Download Antivirus One to quickly eliminate QSearch. Your Mac will appreciate it very much!