Before we start, I'd like to introduce you to a very useful tool —— Maximum Security, which can provide protection for up to 5 devices. If you and your family want to ensure security in the online world, avoid information leakage, and prevent financial losses, try it for free!
What is Meta Security Scam?
The Meta Security Scam is a scheme in which scammers impersonate members of the Meta (or Facebook) security team, claiming that there are security issues with your account that require urgent action. The most common variant pushes a notification saying that "Your Page Has Been Disabled."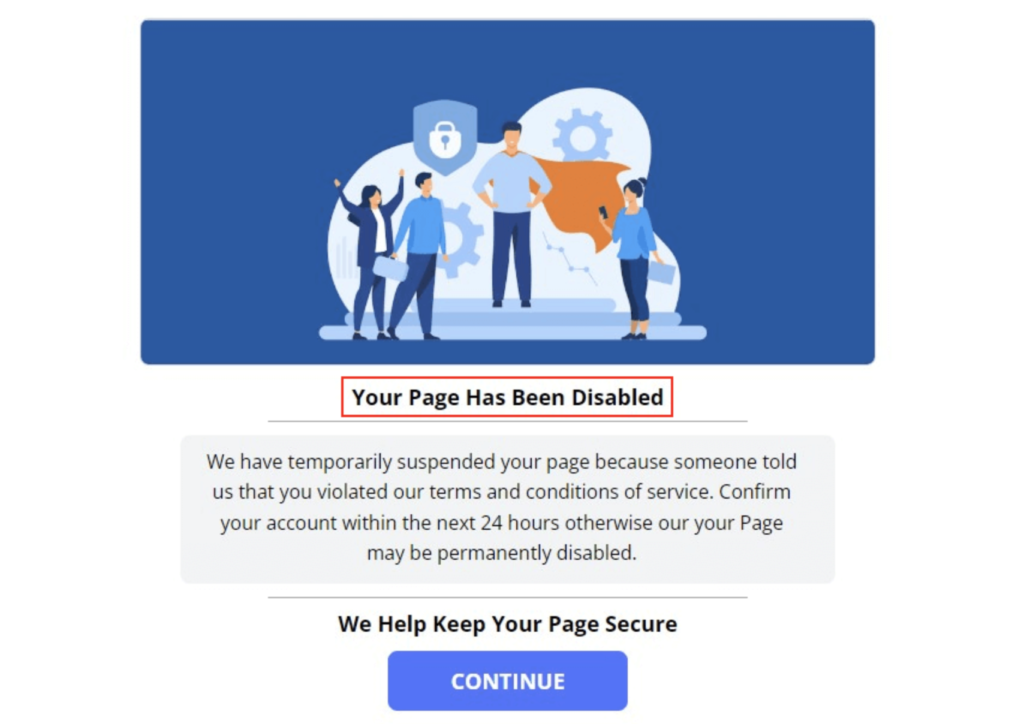 The deceptive message may allege that the recipient's Facebook page has been deactivated due to policy violations and includes a link for account "verification". In reality, this link directs users to a counterfeit website under the control of malicious actors. They will request personal information, log-in credentials, mobile verification codes, and more, in order to exploit your account.
Different Types of Meta Security Scam
The Meta Security Scam can take various forms, and scammers are often creative in their tactics. Here are the different types we've seen:
Account Verification or Content Removal Scam: In this variant, scammers may send messages stating that your account is in violation of policies or security standards, and that you need to click on a link to rectify the issue. This link, however, leads to a fraudulent site.
Threats and Urgency Scam: Scammers can send intimidating messages, warning that your account will be permanently disabled or legal action will be taken if you don't follow their instructions immediately. They create a sense of urgency to pressure you into complying.
Fake Prize or Grant Scam: Some scammers pose as Meta Security and claim you've won a prize or grant. To claim it, they ask for personal or financial information, including a fee.
Tech Support Scam: Scammers may call or send messages claiming to be from Meta's tech support team, reporting issues with your account. They offer to help but actually aim to gain access to your computer or accounts.
Friend Request or Message Scam: Impersonating friends, they send messages saying they've received a suspicious message from your account and trick you into contacting the "Meta Security Team", actually the scammers, to solve this issue.
Email Impersonation: Scammers use official-looking emails to request information or malicious link clicks.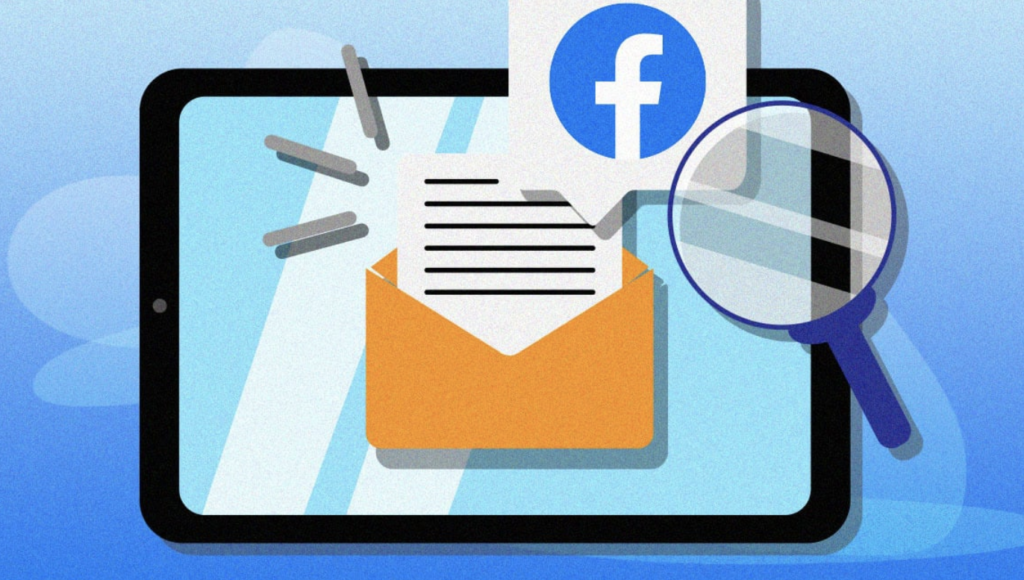 It's important to remain cautious and verify the legitimacy of any message you receive from the "Meta Security Team." Meta typically communicates important account information through your account settings and official communication channels, not via unsolicited messages. If in doubt, contact Meta's official support directly to confirm the validity of any messages or notifications.
What to Do if You Have Fallen for the Meta Security Scam?
If you have fallen victim to a Meta Security scam, it's necessary to take immediate action to minimize any potential damage. Here are the steps you should follow:
Secure Your Account: Change your Meta (Facebook) password immediately. Use a strong, unique password that you haven't used elsewhere. If you've provided any sensitive information, such as payment details, in response to the scam, update that information as well. If you have trouble remembering complicated passwords, Trend Micro Maximum Security can be a great help here! Maximum Security will create and manage complex passwords and security sign into your favorite websites.
Check Account Activity: Review your account activity for any unauthorized changes, such as unfamiliar posts, friends, or settings. Ensure that your account is back under your control and that there are no ongoing malicious activities.
Report the Scam: Report the scam to Meta. You can use the platform's reporting tools to inform them about the scam message, profile, or page. They can take action to investigate and potentially take down the fraudulent content.
Scan Your Device: Run a comprehensive antivirus or anti-malware scan on your device to check for any potential malware that might have been installed through links or downloads related to the scam. If you're not very tech-savvy, Antivirus One will have your back.
Change Security Settings: Review and enhance your account security settings. Set up two-factor authentication (2FA) for an extra layer of security. This will help protect your account from unauthorized access.
Monitor Financial Activity: If you provided financial information to scammers, monitor your financial accounts for any suspicious activity and report any unauthorized transactions to your bank or credit card company.
Stay Informed: Keep up to date with security news and scam alerts, both on the Meta platform and elsewhere, to protect yourself from future scams.
Remember that it's essential to act quickly if you've been scammed to prevent further damage. If you have concerns about the security of your account or personal information, consider reaching out to Meta's official support for additional guidance and assistance.
How to Protect Yourself Online?
The online world is full of threats, and a moment of carelessness can lead to data leaks and financial losses. If you want to stay safe on the internet, we recommend you download Maximum Security, which offers smart protection for every connection.
Maximum Security's great features include:
Protect All Your Devices — Provide equal security to your PC, Mac, and mobile devices.
Shield Your Privacy — Block dangerous websites that can steal personal data.
Avoid Online Scams and Fraud — Flag malicious phishing emails and scam websites.
Block Web Threats — Defend against ransomware and other online dangers.
Secure Your Transactions — Bank online with Pay Guard to ensure the legitimacy of financial sites.
Manage Passwords with Ease — Create and manage complex passwords and securely sign in to your favorite websites.
Optimize Performance — Fix common problems and get everything running at top speed.
Safeguard Your Kids — Allow children to explore the web safely, with both time and content limits.
You can try Maximum Security for free today! Why not give it a go?