If your Mac is getting sluggish, it's most likely because you haven't given the storage drive a thorough clean in a long time, you don't use a dedicated uninstaller to fully remove software, or your computer is full of "leftovers".
Most people are unaware of the fact that when they delete software, it nearly always leaves behind files known as "leftovers". These lingering files can start to accumulate over time as you uninstall different apps, and they will eventually cause a considerable slowdown in performance.
Fortunately, there are a host of tools available to clean your Mac. To help you choose the best Mac app cleaner & uninstaller, in this article we compare 5 of the most popular ones.
Best Mac Cleaner & Uninstaller Reviews
1. Cleaner One Pro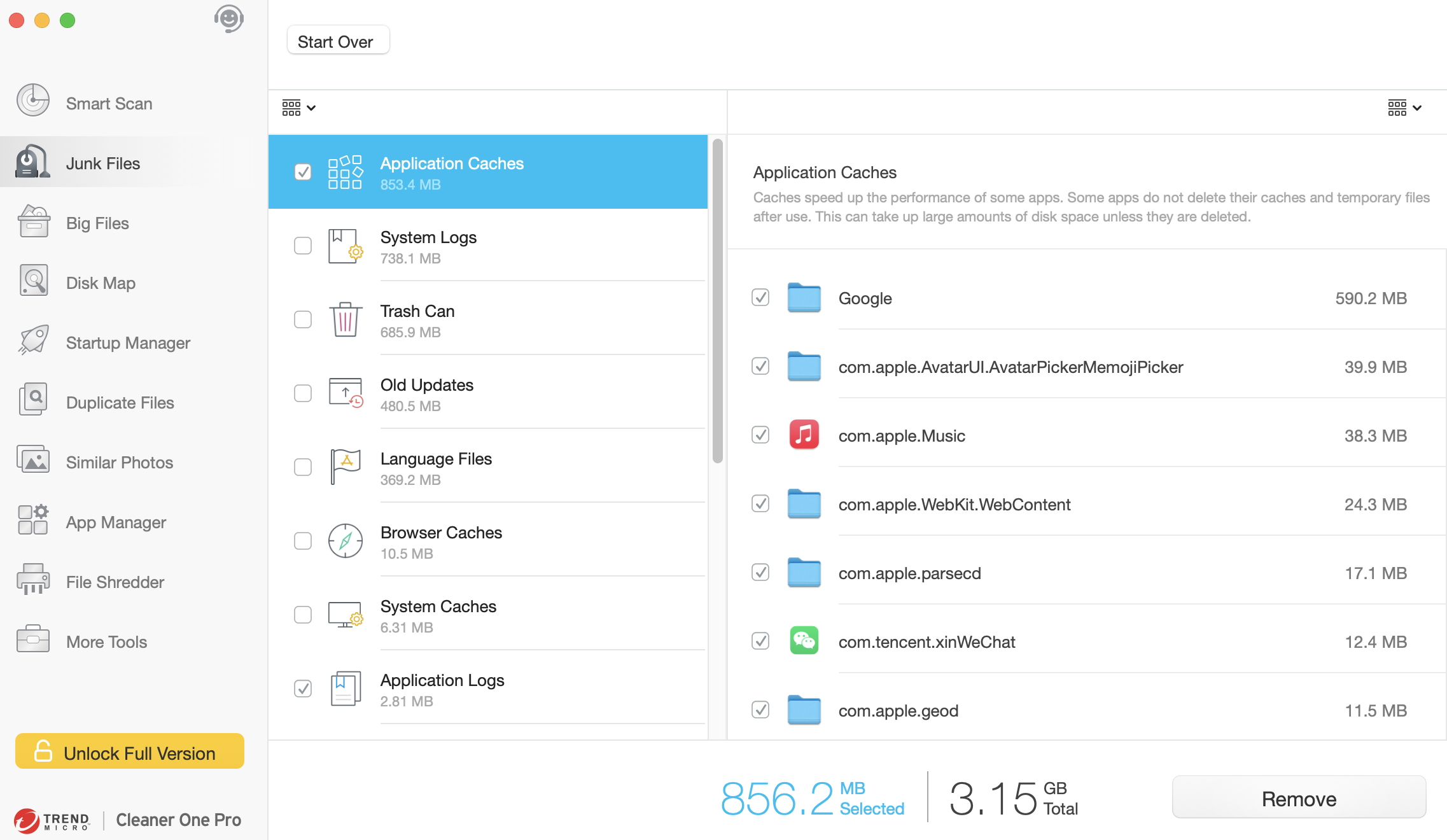 Pros:
• Clean and simple user interface
• Pinpoint and remove large files in seconds
• Visualize your disk
• Securely delete sensitive/private files
• Manage startup apps and services
Cons:
• Need to purchase the full version for advanced features
Best price today: $14.99
Cleaner One Pro is our pick for the best cleaner & uninstaller for Mac. Its free version provides enough features to satisfy most consumers' needs. It can optimize your disk usage, free up space, keep the hard drive clean, remove duplicate photos and other files, manage your apps, and much more.
We especially love the Similar Photos feature. It can locate duplicates not only by checking their file names, but also by their content. Very clever! Although there are a whole host of other great features, too!
At the time of writing, you can get a 1-year, 5-device Cleaner One Pro subscription for just $29.99 (50% off!) or a 1-year, 1-device subscription for $19.99 (20% off).
2. CleanMyMac X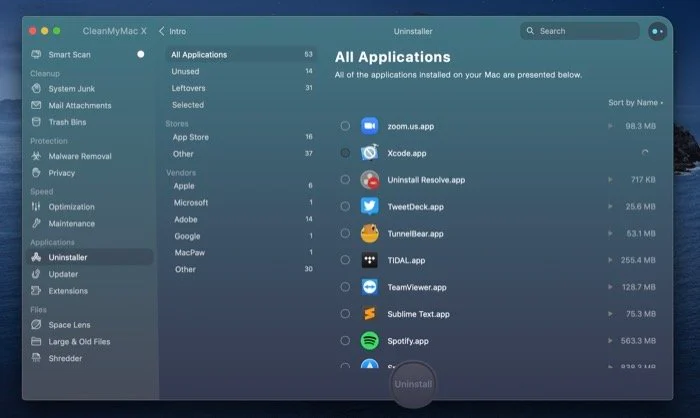 Pros:
• Offers a wide range of system optimization tools
• View real-time data about your iPhone's battery
• Get rid of malware and secure your digital privacy
• Automatically update all your apps
Cons:
• Pricier than some of the competition
• Requires a lot of storage space
Best price today: $34.95
CleanMyMac X is another great app for optimizing and speeding up your Mac. It places simplicity at the core of its design, but with smart, self-learning algorithms under the hood.
CleanMyMac X has got a lot of great features, but they're not all available in the free version — which can be downloaded from the Mac App Store and via MacPaw's website. There are also some limitations on certain features. For example, the free version limits users from deleting files larger than 500MB.
However, it's still a great app, so consider giving the trial version a shot before deciding whether or not to purchase the full version.
3. CCleaner For Mac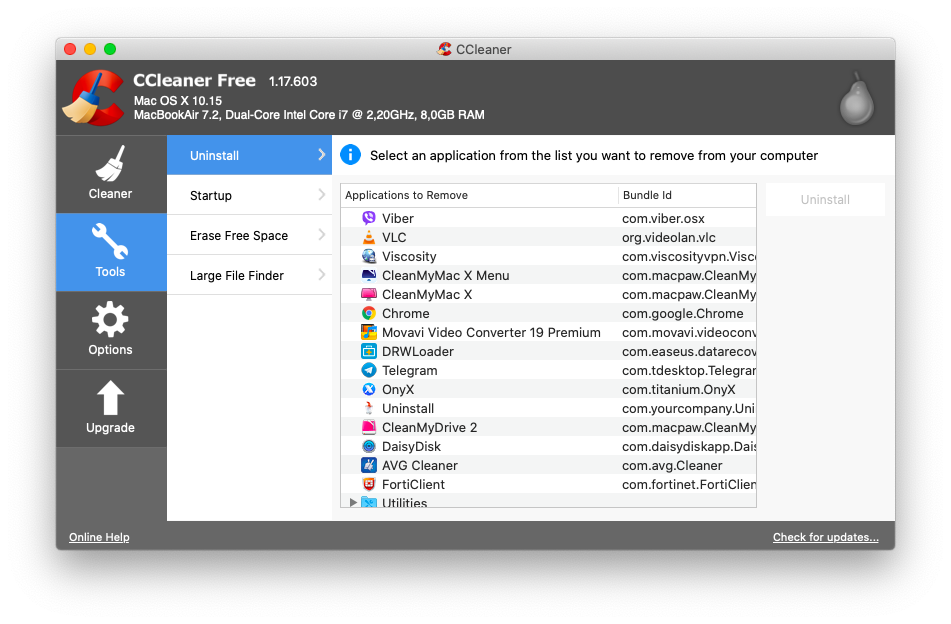 Pros:
• Does a great job of removing unwanted apps
• Has a nice range of additional cleanup tools
• More affordable than other system optimization suites
Cons:
• A somewhat confusing user interface
Best price today: $29.95
When it comes to cleaning your Mac, CCleaner for Mac will save you time, effort, and perhaps even money. It can take care of many elements of your Mac's maintenance and performance optimization, saving you from having to do it manually. It's perfect for ensuring your Mac is running as best as it can, potentially saving you from spending money on pricey hardware upgrades.
Apart from basic functions such as deleting junk, CCleaner can also keep your online browsing private and secure by removing browsing history, tracking cookies, and private data like your preferences and passwords.
4. Nektony App Cleaner & Uninstaller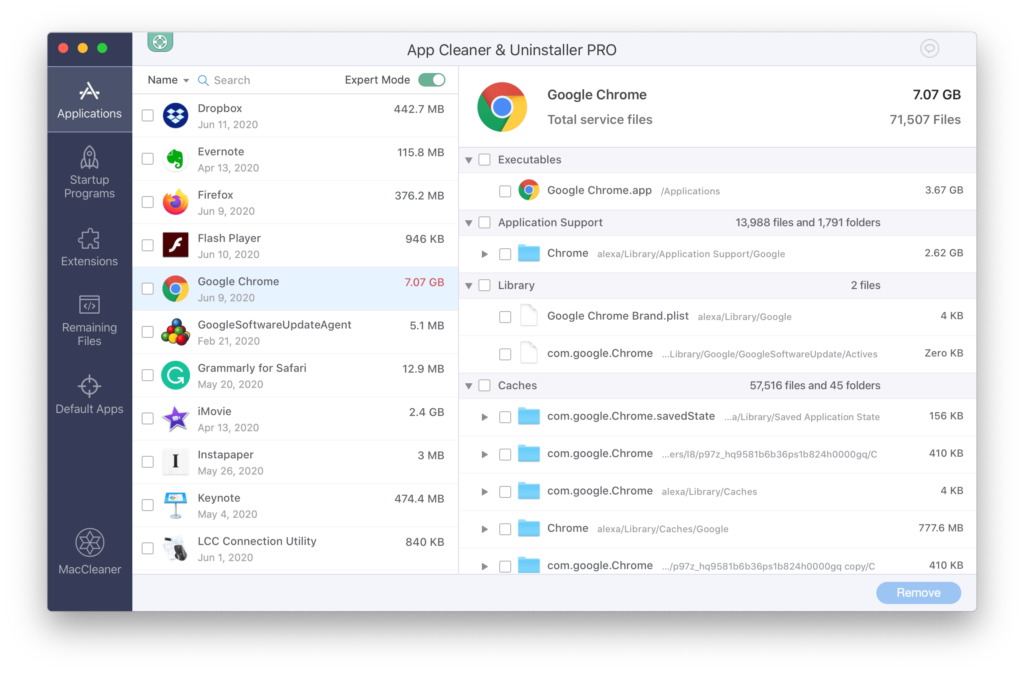 Pros:
• Easy to use
• Safe and reliable
• One-time purchase
Cons:
• No disk space visualizer
Best price today: $19.90
Nektony App Cleaner & Uninstaller can remove unwanted Mac apps and their associated files effectively. This lightweight app does a good job of clearing out broken links, files, and other gubbins that get left behind when apps are uninstalled. With a straightforward user interface, beginners will find it easy to locate what they need.
Plus, if you're in danger of deleting something critical to your Mac, the app will warn you, which is a great feature. Also, the expert mode allows you to designate individual files, folders, and groups to delete with a system of checkboxes.
We think $19.90 for the full-featured version of Nektony App Cleaner & Uninstaller is pretty good value. You can also get a 3-day free trial with full features. After 3 days, you can continue using the free version, but with limited features.
5. MacKeeper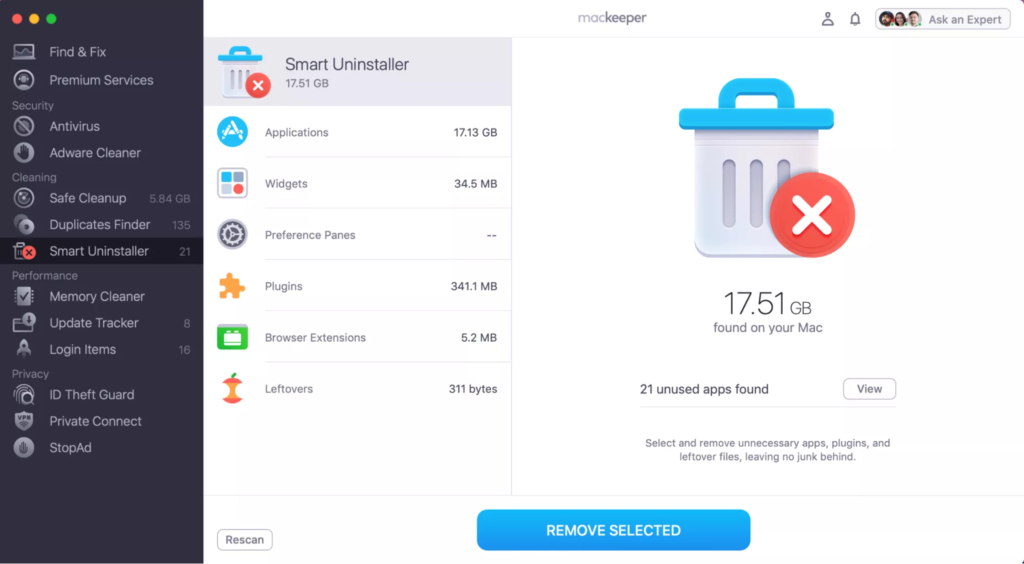 Pros:
• Real-time antivirus monitoring
• Has a built-in VPN for extra online privacy
Cons:
• Too many pop-up windows
Best price today: $7.45 / month (3-Mac license)
MacKeeper is a utility with 12 tools for security, privacy, cleaning, and performance as well as 24/7 support. It can be used to free up storage space, secure your internet connection with a VPN, and guard against malware, advertisements, and identity theft.
MacKeeper comes in both free and paid subscription-based versions. The paid edition starts at $5 a month for an annual subscription and $10.95 a month for a monthly subscription.
Summary
These are some of the top-rated app cleaners & uninstallers for Mac. Among them, Cleaner One Pro gives the highest cost to performance when it comes to ridding your Mac of unwanted junk. It's also easy to use, even for novice Mac users, and incredibly effective at what it's designed to do.
CleanMyMac X is an exceptional app too, but some people may be put off by the relatively high price.
However, regardless of which app you choose, if it's one of the ones featured in this article, you've made a good choice!