The thing that I always want to see in my Mac is the Speedy Performance. To prevent the junkies from piling up and making the computer sluggish, I make sure to eliminate the unnecessary files on a regular basis. However, tracking down the useless files and removing them is a bit time-consuming. That's why; I take the help of the most trusted Mac cleaning software to quickly get rid of the redundant files.
Have you found your Mac running at a snail's pace? It's high time to track down all the unwanted files and shoot them out right away to not just recover some valuable storage but also speed up the computer. Aside from purging out the useless files, many of these tools can also play a pivotal role in providing the needed safeguard to your personal info.
1. Cleaner One Pro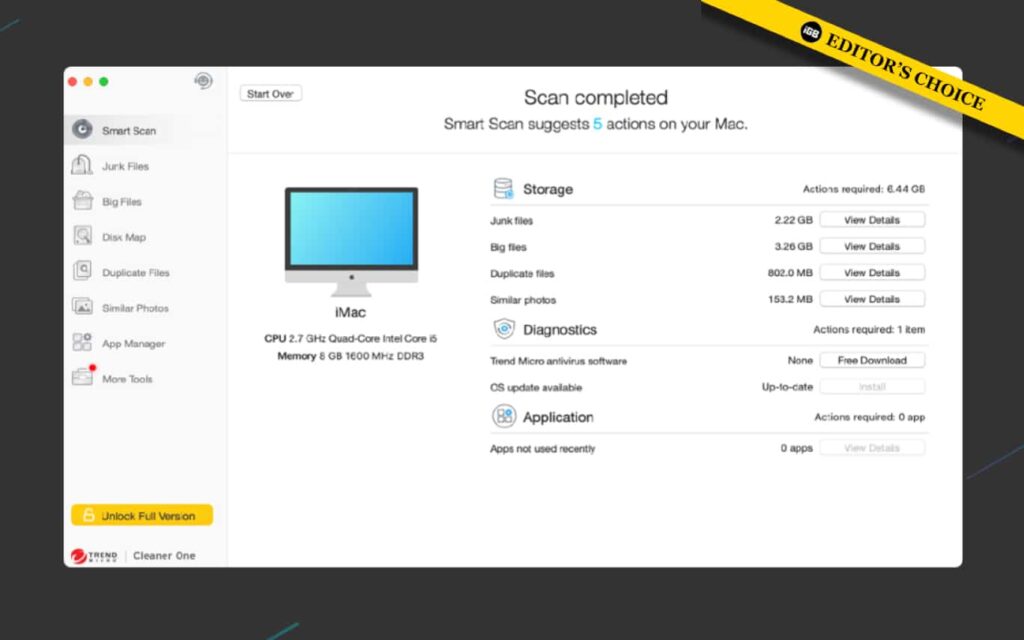 Cleaner One Pro is an all-in-one cleaner app for Mac. It optimizes disk usage, keeps the hard drive clean, frees up space by removing duplicate photos, etc.
One of the nifty features that impressed me is the ability to perform a quick disk clean right from the status bar. It also has a similar feature found on macOS Ventura: the ability to find and sort similar photos.
You can also customize a one-click scan of big files. Moreover, the app has an intelligent app manager, which automatically cleans leftover files of deleted apps.
Apart from cleaning abilities, the app displays real-time CPU and Network usage.
Price: Free (Annual Subscription at $14.99)
Read the full Content : Read More