Although it is hard to notice, some programs will automatically start running as soon as your PC turns on. But, so what? You may ask. Well, these startup items are actually one of the reasons that your computer is running slow. They will drag the device performance by taking up resources and memory. To avoid letting these unnecessary startup items slow down your PC, follow these steps.
From Settings
Click the Start button.
Go to Settings -> Apps ->Startup.

Check the list of startup items. If you want to disable a program, make sure it is turned off.

From Task Manager
Right-click the Start button.
Select Task Manager.
Click the Startup tab. If you cannot see Startup, click More details.
Check the list of startup items. Select the program you would like to disable and click Disable.
The all-in-one Manager
Manage all startup items with Cleaner One Pro, an all-in-one disk cleaning manager. Simply open the app, select Startup Manager and follow the instructions.
Use it to free up storage space and optimize the computer's performance. The simple and easy-to-use interface makes sure that you will get a faster PC without any extra effort.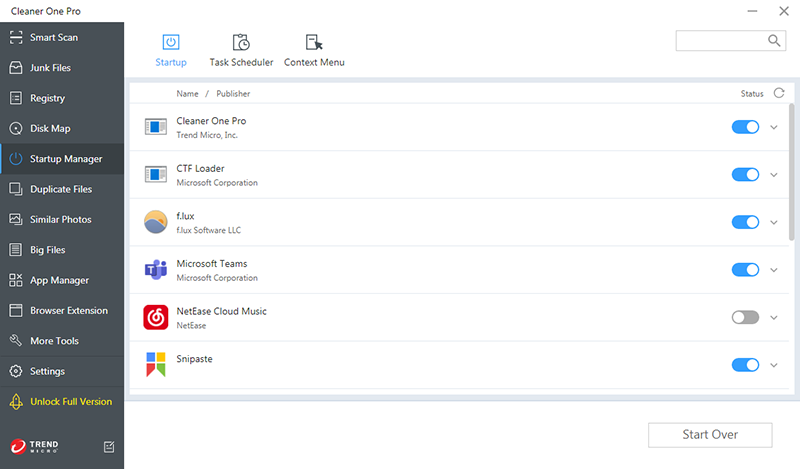 You may also interested in :How to Disable start up items in Windows 11