Let's talk compatibility and new features of Windows 11 and how you can get your hands on it.
The first Windows 11 preview build was released on June 28. It aims to improve PC performance across the board. Microsoft has redesigned the UI to create a better overall user experience. There are overhauls to the taskbar, Start menu, settings menu, and more, and they can all be previewed in the new build.
The full version of Windows 11 is speculated to be released in October. Be sure to check back in with us for more related news in the lead-up to its release.
Users who want to take a sneak peek need to register for the Windows Insider Program first. Your computer needs to meet the minimum system requirements, too.
Some people have reported encountering the error message "Windows Update – error 0x80070643" during the update process. If this happens to you, please check the section on how to resolve it towards the middle part of this article.
For those who don't want to check out the preview build and are just looking to learn about the major changes, please read the last part.
Minimum system requirements
Microsoft has announced that Windows 10 users can upgrade to Windows 11 for free.
The Windows 11 minimum system requirements for users looking to upgrade are as follows:
| | Minimum System Requirements |
| --- | --- |
| Processor | 1 gigahertz (GHz) or faster with 2 or more cores on a compatible 64-bit processor or System on a Chip (SoC) |
| Memory | 4GB RAM |
| Storage | 64GB or larger storage device |
| System firmware | UEFI, secure boot capable |
| TPM | Trusted Platform Module version 2.0 |
| Graphics card | DirectX 12 compatible graphics/ WDDM 2.x |
| Display | >9'' with HD Resolution(720p) |
| Internet connection | A Microsoft account and an internet connection are required for the initial setup |
The Windows 11 installation requires at least 64GB of free storage space. If you currently don't have enough, use Cleaner One to clean your system and free up some.
For people who are unsure whether their PC meets the minimum specs, Microsoft recommends either contacting the OEM (Original Equipment Manufacturer), or for Windows 10 users, using the Microsoft PC Health Check app.
The PC Health Check app is still yet to be released, however. It will most likely be available closer to the official release date.

As for the Trusted Platform Module, Microsoft says there is an automatic initialization of the TPM with Windows 10. In most cases, users won't have to configure the TPM through the management console, TPM.msc.
Windows 11 preview build installation instructions
Please first register for the Windows Insider Program.

Type in Windows Insider Program in the search field of task bar.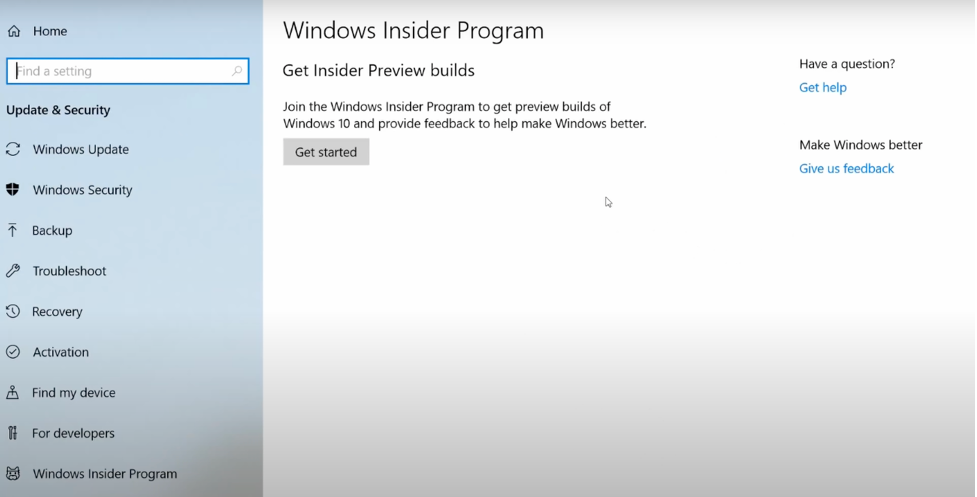 Click "Get started", choose your Windows Insider account and click "Continue".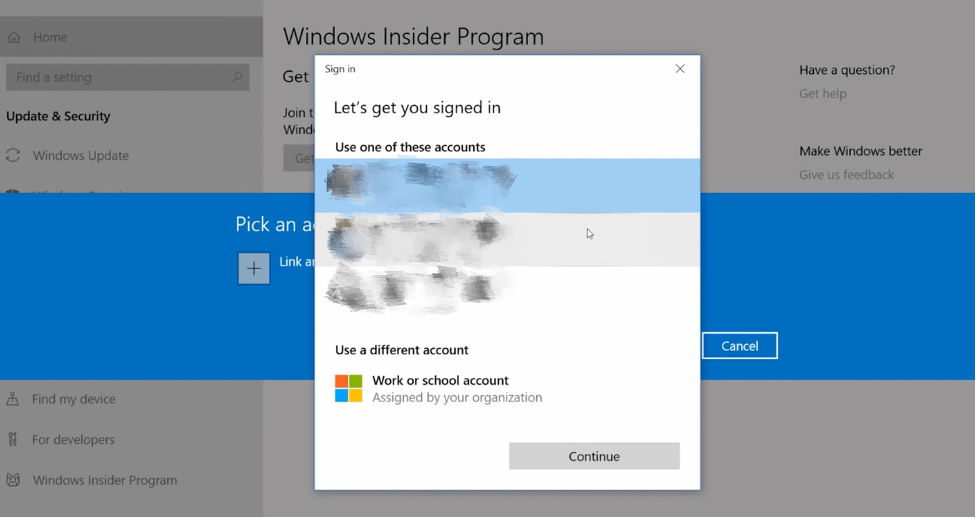 Choose "Dev Channel" in "Pick your Insider Settings".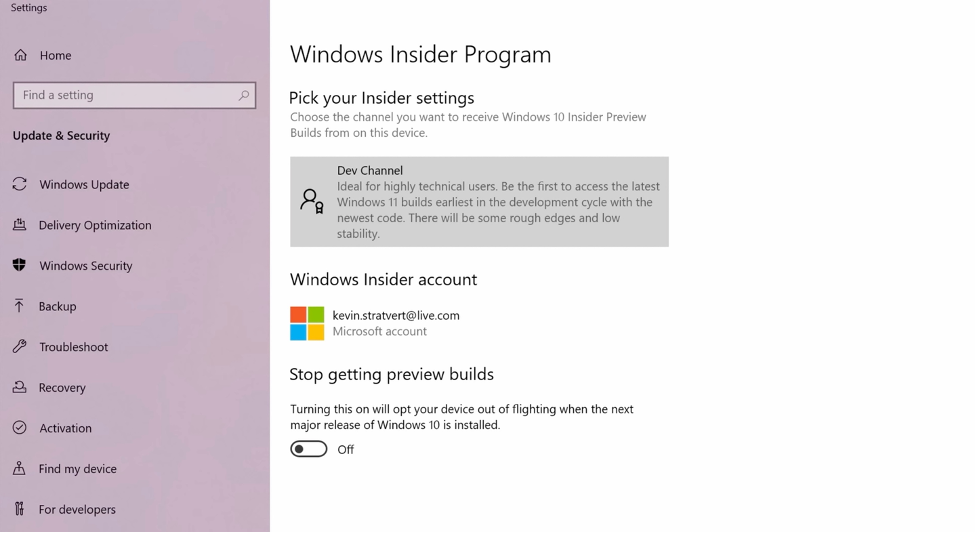 Click on "Windows Update" on the left side and check for update. Then it will download and install Windows 11.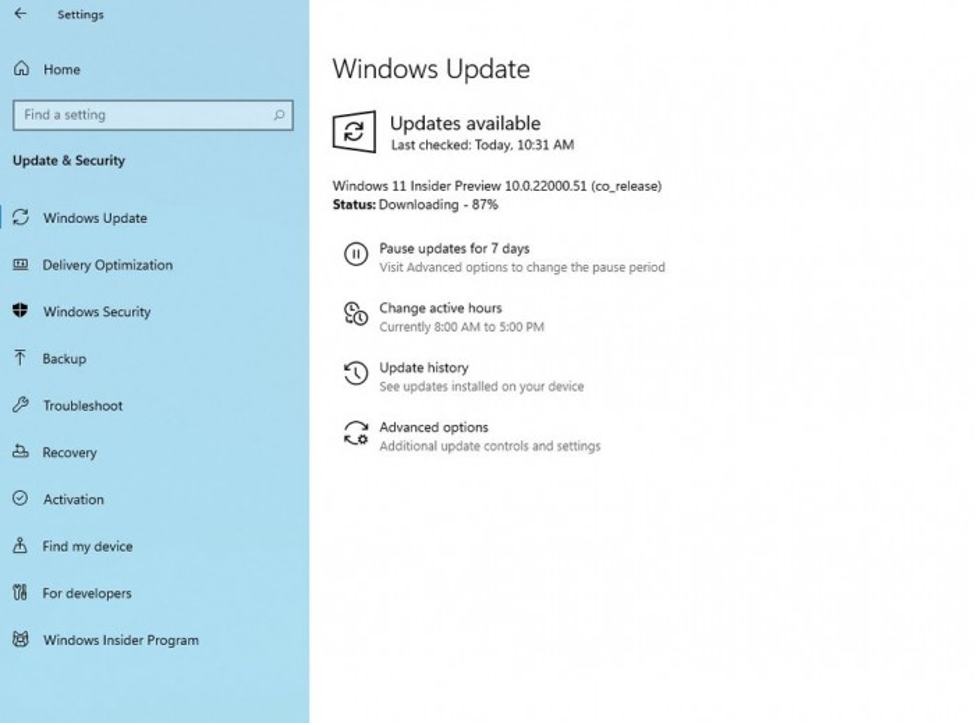 Once the installation is finished, click "Restart now".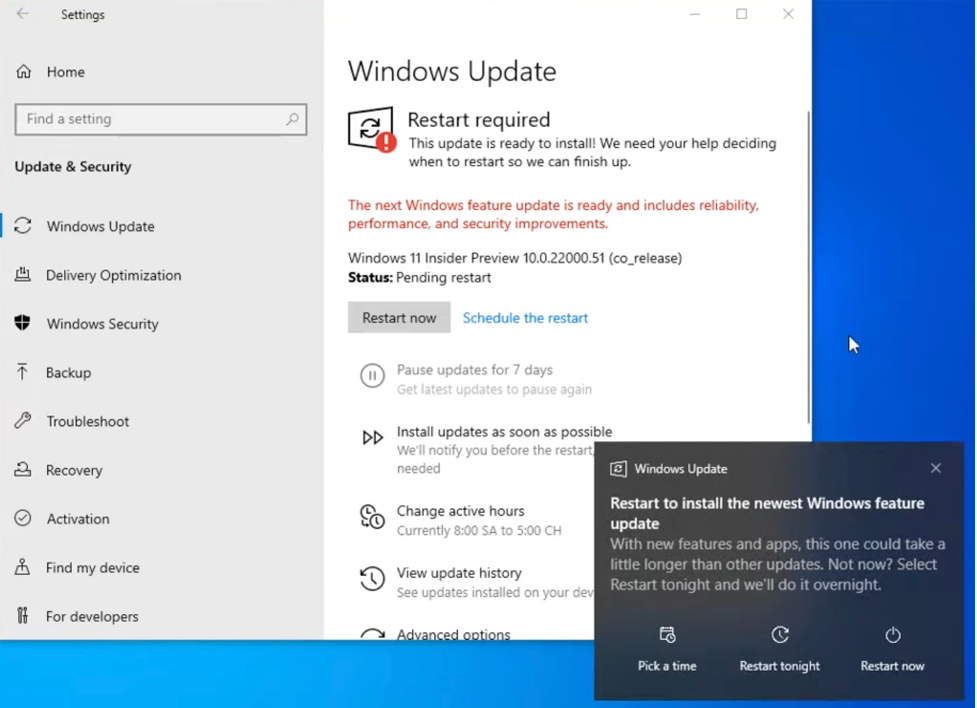 Wait patiently till everything is done.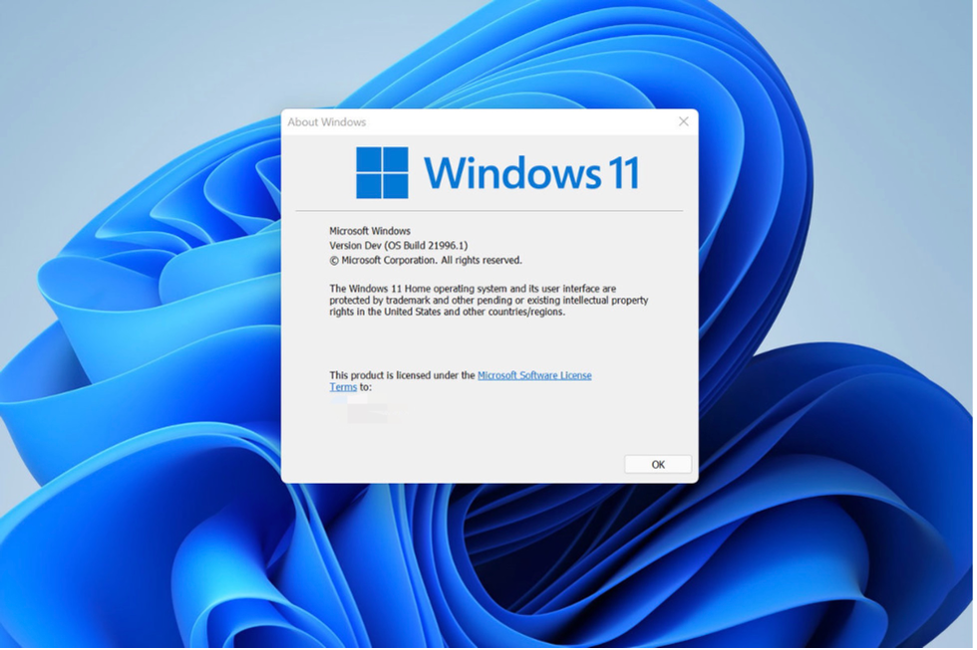 Windows Update – error 0x80070643
Some users have reported running into the Windows Update – error 0x80070643 error message during installation of the preview build. This error occurs when the .Net Framework is corrupt. For a solution to the problem, please click here.
With it still being a preview build and not the final release version, there are inevitably some kinks to be worked out, so the solution may not work for everyone. However, Microsoft is continually working to resolve the issue.
Major changes in Windows 11
Windows 11's new UI has resolved many of the issues that previous versions were criticized for. When talking about the update, Microsoft said "From the new Start button and taskbar to each sound, font and icon, everything was done intentionally to put you in control and bring a sense of calm and ease." Microsoft has also made some interesting improvements to create a better recreational experience.
Here's an overview of the big changes:
• Centered taskbar and new Start menu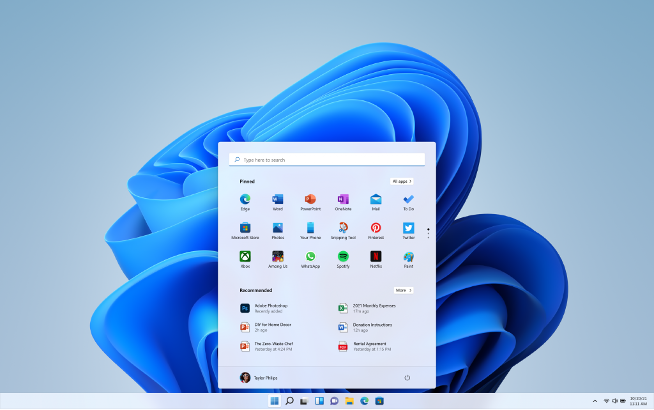 The taskbar can be set to return to the left side.
• New settings menu and Action Center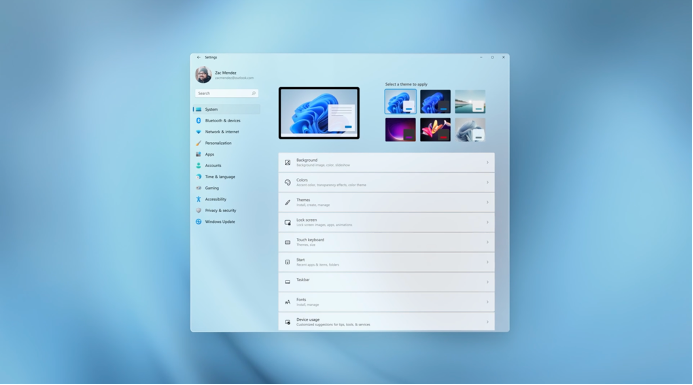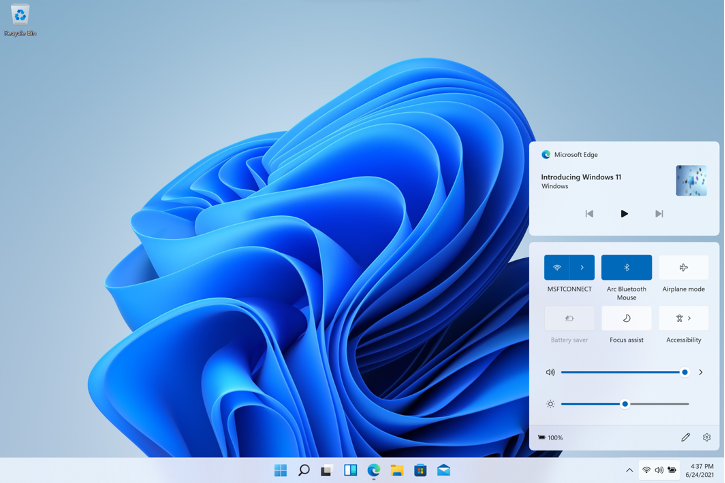 Making quick changes in the settings menu is much easier in the update.
• Snap Layouts and Snap Groups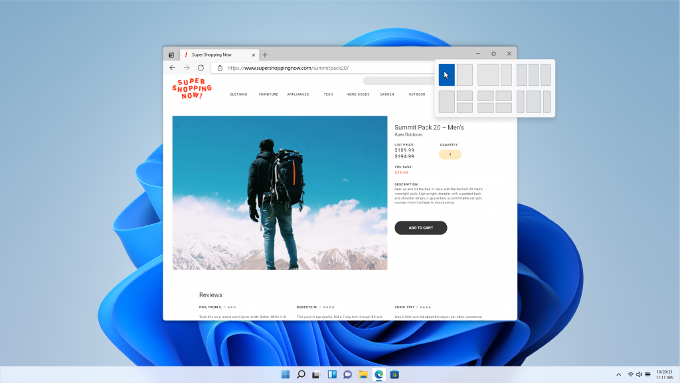 These new multitasking features aim to greatly improve productivity.
• Widgets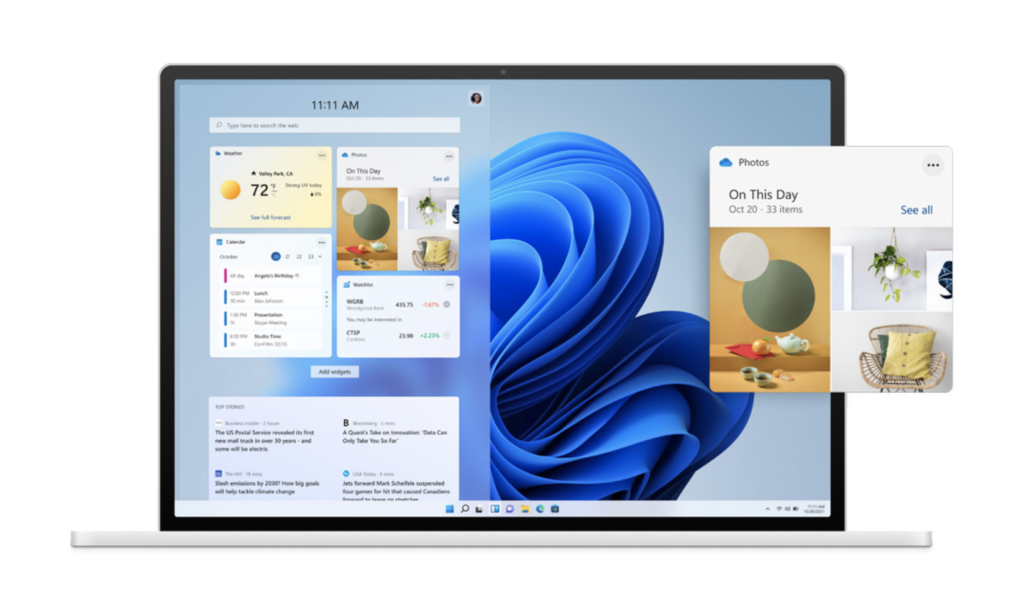 News and information can be quickly accessed through the new colourful widgets.
Should you upgrade to Windows 11 now?
The new Windows 11 preview build has no doubt got us super excited, but we don't recommend switching to it full time just yet. As mentioned in the article, there are still some issues currently being ironed out, so for daily use, it's not quite there just yet. We suggest sitting tight and waiting for the full version to be released. If you want to have a play around with it though, it's definitely worth spending an evening trying out its new features.