On June 5, 2023, Apple announced the latest macOS, named Sonoma (macOS 14). If you're wondering how to upgrade to macOS Sonoma on your Mac device, and meanwhile know more about its new features, then read on for the low-down!
New Features of macOS Sonoma
Widgets:
The biggest highlight of macOS Sonoma is its support for desktop widgets. Widgets can be placed on the desktop so that users can easily find the tool they want by accessing the widget gallery. Additionally, when users open the window, the widget fades into the wallpaper so that they can focus on the task at hand.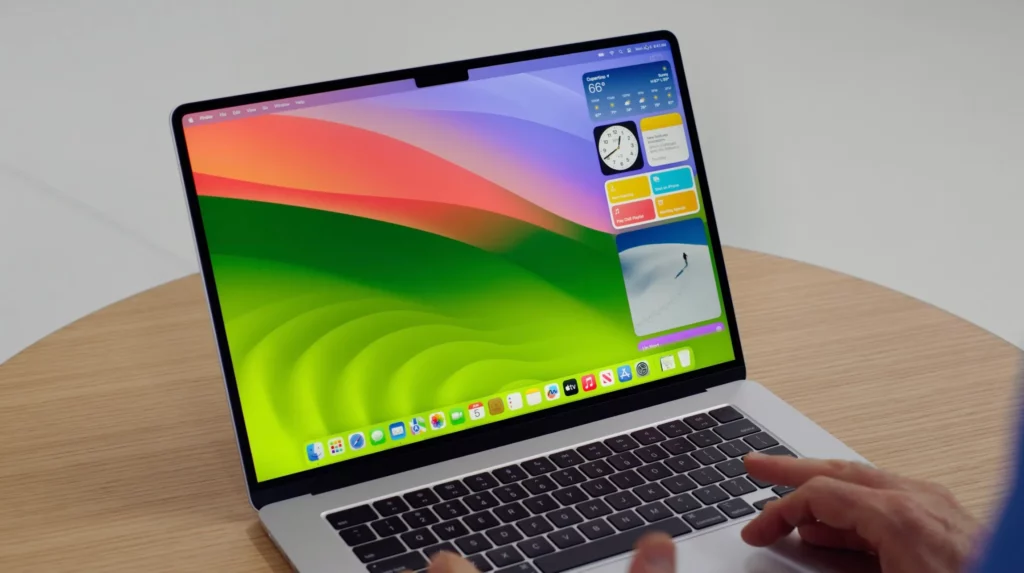 Thanks to the continuous interworking function, users can enjoy the vast ecosystem of iPhone widgets but on a Mac. Widgets will also become interactive, allowing Mac users to view reminders, play or pause, access home controls, and more, directly on the Mac desktop. In this way, interactive widgets will definitely help users enhance their working efficiency.
Video Conference:
MacOS Sonoma further improves video conferencing. For example, the "Presenter Overplay" is a new set of video effects that place the user screen above the shared content, allowing presenters to stand out when sharing something.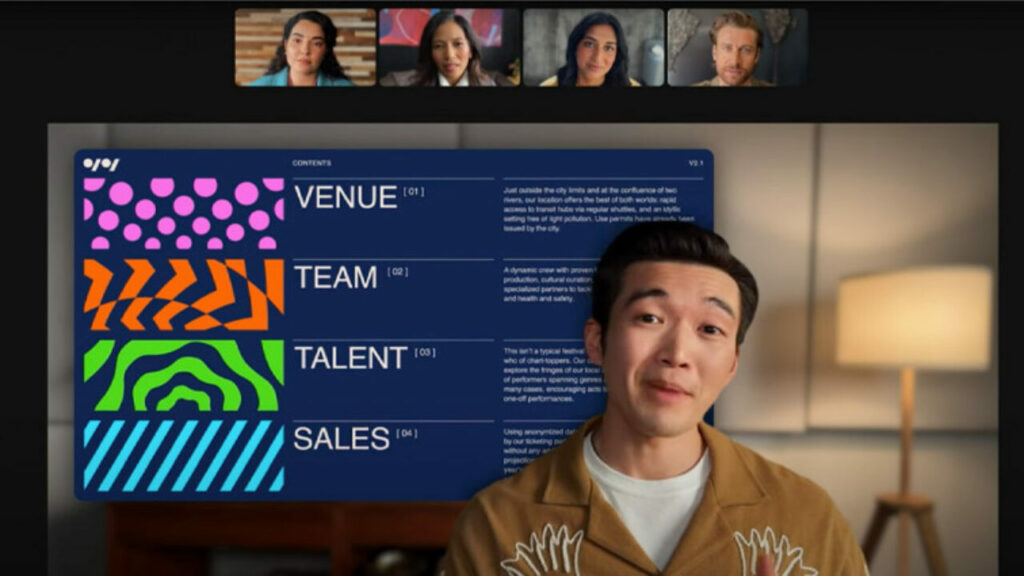 It also features AR effects and reactions, which enables people to express their feeling in a video session. Specifically, the webcam can recognize certain gestures from participants, and thus trigger corresponding effects, such as raising the thumb, which can trigger the firework explosion effect. Meanwhile, screen sharing has also been optimized. More importantly, Apple promises to support these features on its all meeting apps.
Safari:
The new system has brought many improvements to Safari. First, there is an update for private browsing, which enhances protection from trackers and those seeking to access your device. Second, with the user scenario function, users can group browsing by topic, such as "work" and "personal", and set different configuration files for personal use or work purposes. Lastly, users can add websites to the dock so that they can use a website like an app, which can help users reach their favorite websites faster.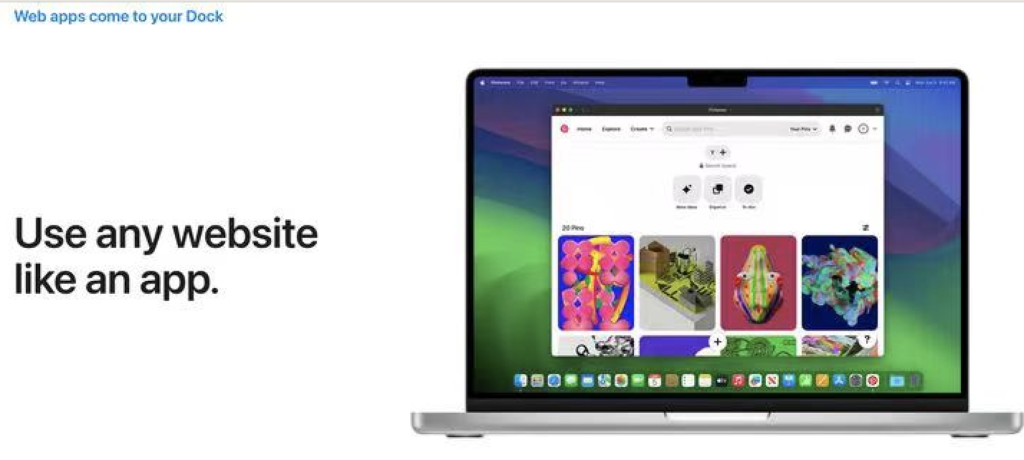 Game Mode:
MacOS Sonoma introduces Game Mode for Mac devices, a big surprise for game lovers. Apple says this mode works on all Mac games, reduces audio latency on AirPods, and doubles Bluetooth sampling when connected to an Xbox or PlayStation controller. By ensuring that game tasks receive the highest priority on both the CPU and graphics processor, the game mode will deliver an optimized gaming experience with smoother and more consistent frame rates. Obviously, those are really attractive to gamers, who probably can't wait to download the latest macOS.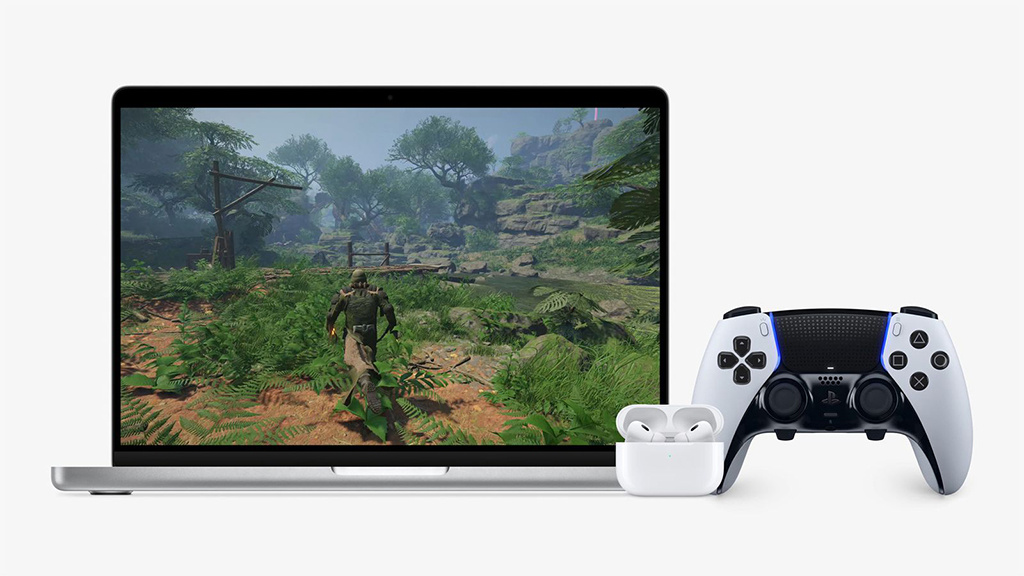 Screensaver:
MacOS Sonoma has launched a new series of screensavers featuring slow-motion scenery videos from around the world. They can switch between different themes, including natural attractions, the earth, and underwater landscapes and cityscapes, to show the most stunning scenery from across the globe. This feature is currently available on tvOS and is now making its way to the Mac.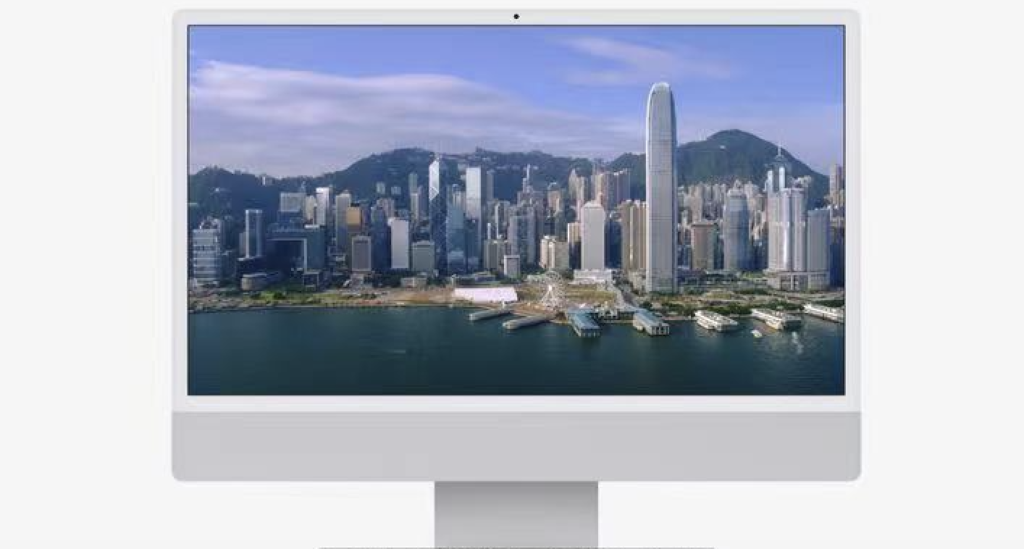 iMessage:
iMessage introduces some new features on macOS Sonoma, just like on iOS 17 and iPadOS 17, including emoji clicks and a new emoji sticker interface. Moreover, this app has been moved to a submenu for a cleaner overall design.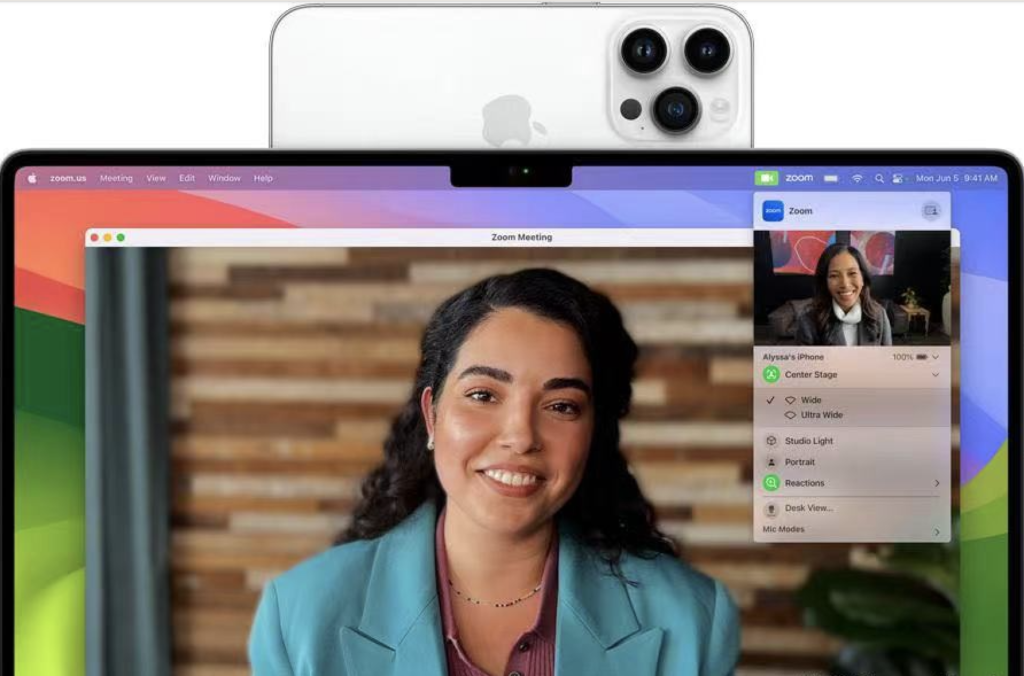 Siri:
The AI assistant, Siri, now works when you just say "Siri", as well as the original "Hey Siri".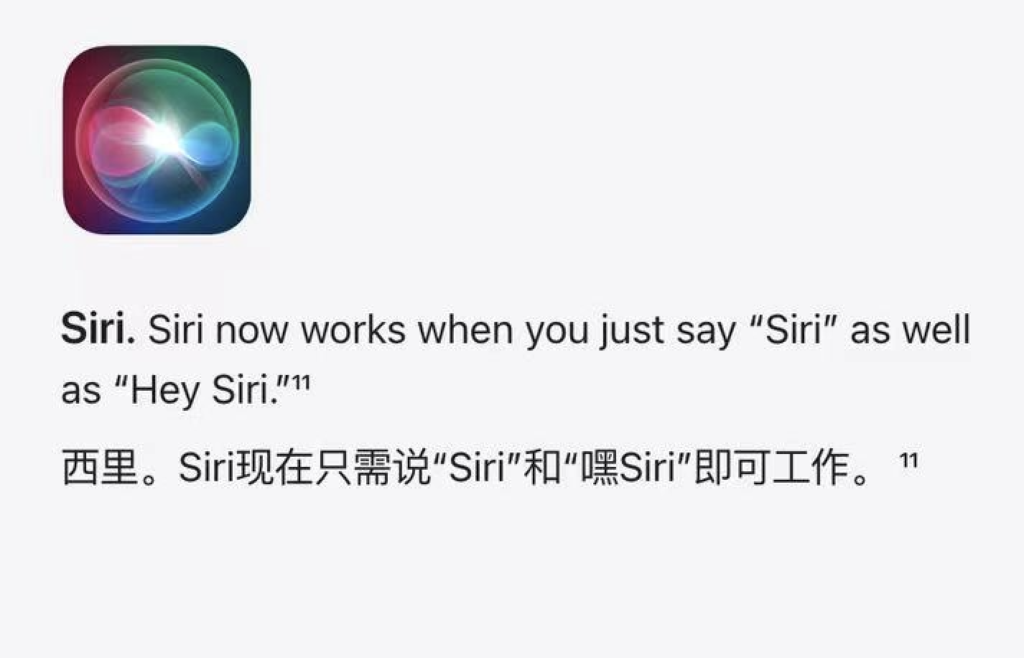 Input:
In macOS Sonoma system, more accurate autocorrect services and real-time input prediction are promised.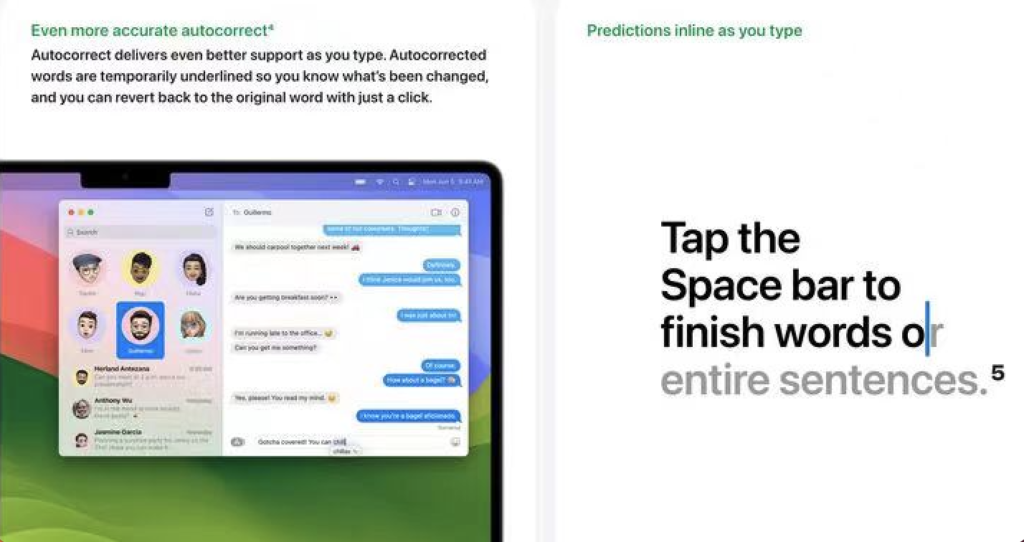 System Requirements
Make sure your Mac is running macOS 14 before upgrading to macOS Sonoma. Meanwhile, due to the size of macOS itself, it's recommended to reserve at least 30GB of free space on your Mac. However, if your device is almost running out of space, you need to delete something to free up more space, like clearing system data. But if you don't want to spent time and effort manually removing unnecessary things from your device, you can consider using a reliable all-in-one cleaning utility like Cleaner One Pro. It is a useful tool to automatically visualize, manage, and free up your storage space. With Cleaner One Pro, your Mac can run as new as the day you bought it.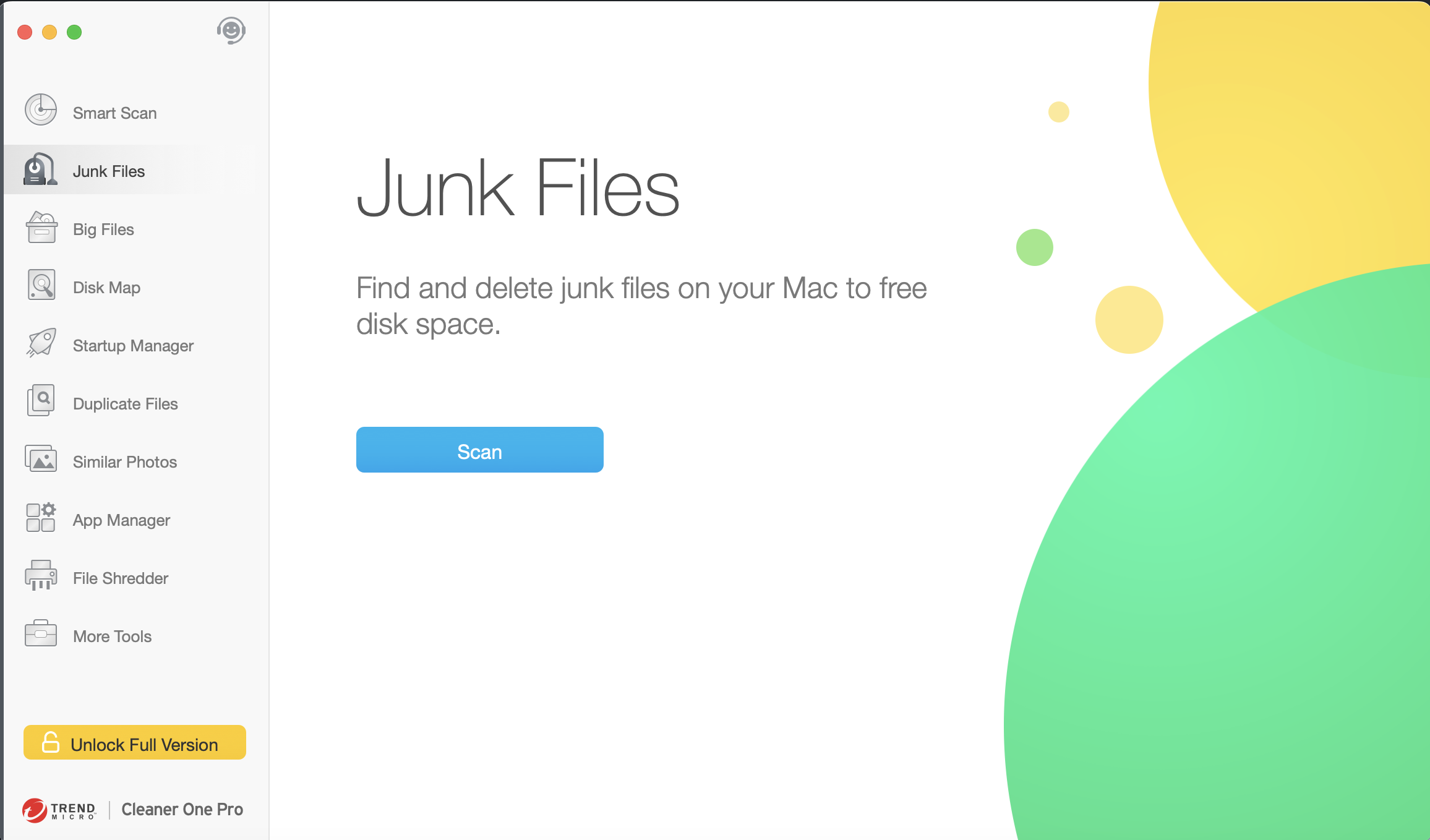 macOS Sonoma Supported Mac models:
iMac (2019 or later)
iMac Pro (2017 or later)
MacBook Air (2018 or later)
MacBook Pro (2018 or later)
Mac Mini (2018 or later)
Mac Pro (2019 or later)
Mac Studio (2022 or later)
At present, macOS Sonoma only offers a beta version, with the official release expected in October 2023.
How to Upgrade to macOS Sonoma
Step 1.
Click the Apple menu icon and click System Settings.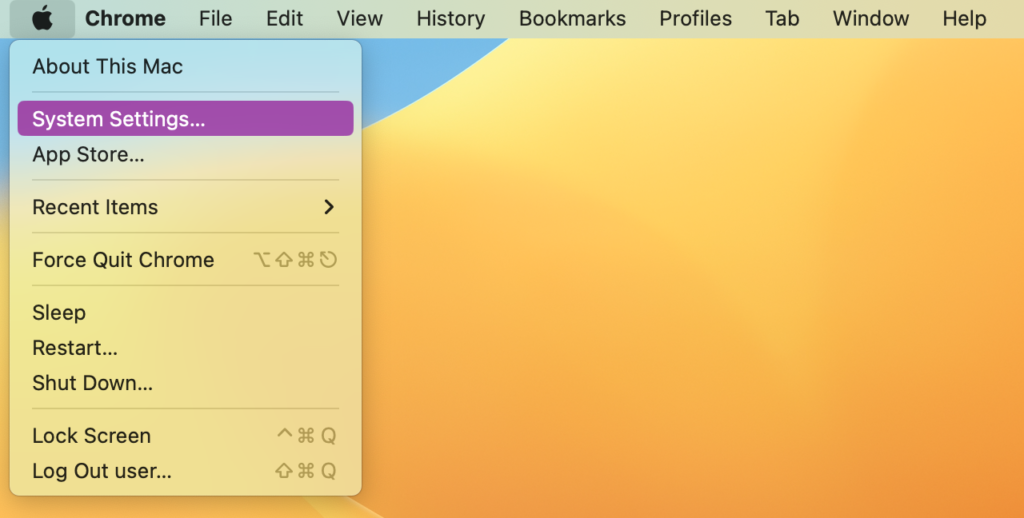 Step 2.
Click General in the left panel and select Software Update in the right window.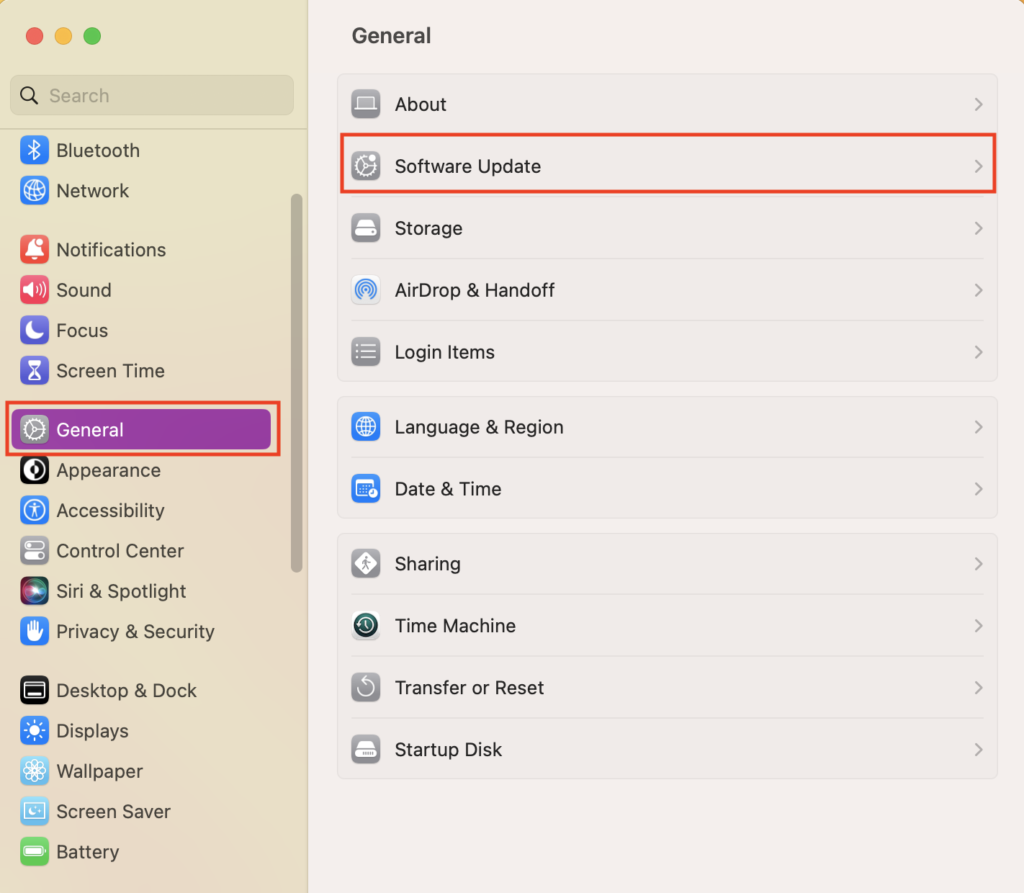 Step 3.
Click "i", next to Beta Updates.
Step 4.
Click the arrows and select macOS Sonoma Developer Beta.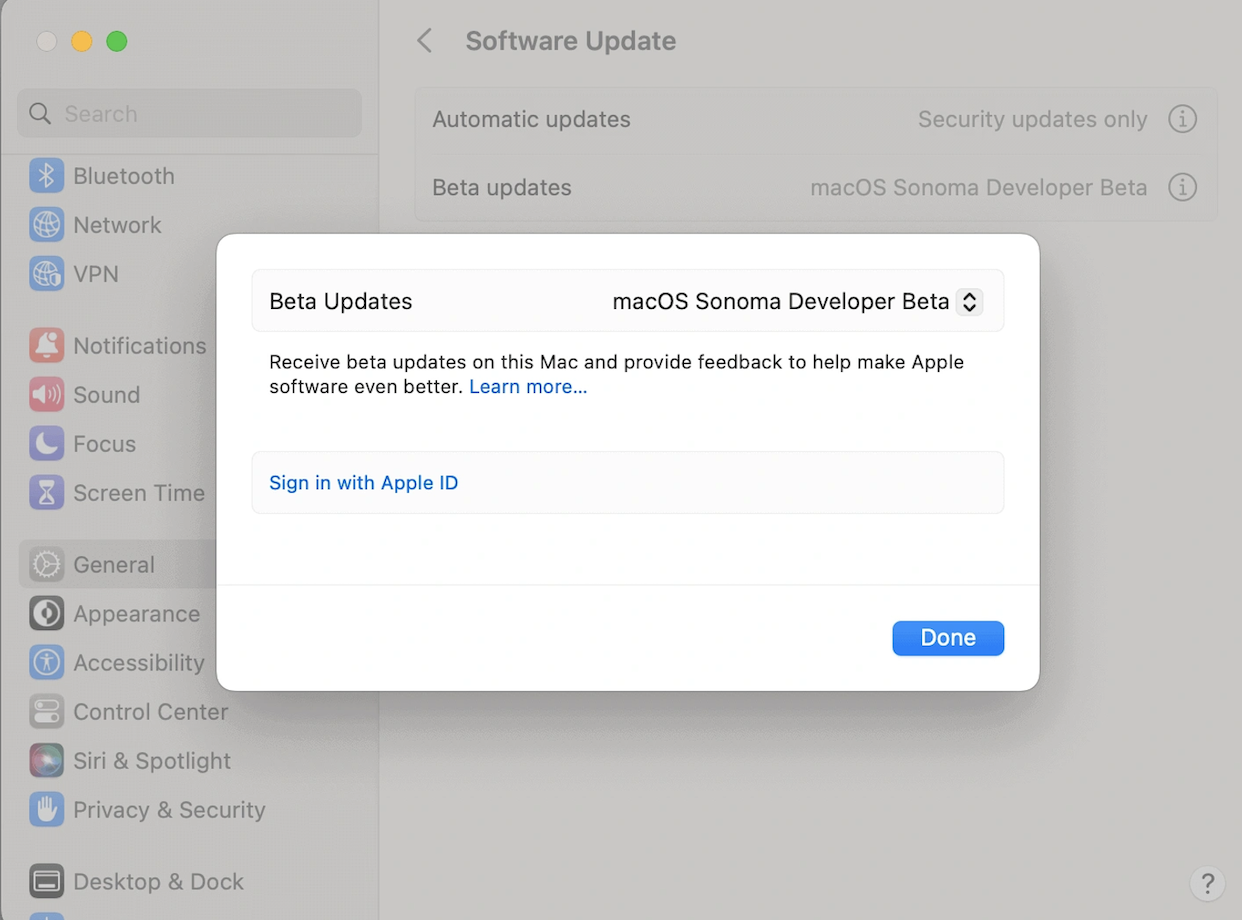 Step 5.
Click Sign in with Apple ID, and then Click Done. You will receive a notification if the macOS Sonoma update is available for your Mac.
Step 6.
Return to the Software Update screen. Your Mac will automatically check for updates. If it lists macOS Sonoma Beta as available under Beta Updates, you can click Upgrade Now to download macOS Sonoma and upgrade to macOS Sonoma.
We hope this article has been an interesting and/or useful read. If so, please do SHARE it with friends and family to help keep the online community informed and protected. And don't forget to leave a like or comment!