Calling all tech enthusiasts, developers, and Apple aficionados! Brace yourselves for the most thrilling and mind-blowing event of the year: the Worldwide Developers Conference (WWDC) 2023. Get ready to embark on an extraordinary journey into the heart of innovation, where dreams become reality, and magic happens at the touch of a button. This year's WWDC promises to be a rollercoaster ride of excitement, surprises, and groundbreaking announcements that will leave you on the edge of your seat!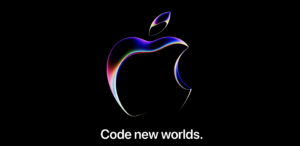 cr: Apple
With each passing year, Apple raises the bar, pushing the boundaries of what is possible in the tech world. And believe us when we say that WWDC 2023 will be no exception. Mark your calendars for June 5th at 10AM PT as Apple prepares to unveil its latest and greatest innovations across the board.
The rumor mill has been buzzing with whispers of what's to come at WWDC 2023. One highly anticipated announcement is the potential introduction of an AR/VR Headset. If the rumors are true, Apple's foray into augmented and virtual reality could be a game-changer. Envisioned to offer immersive experiences and seamless integration with Apple's ecosystem, this mixed reality headset has the potential to revolutionize the way we interact with digital content and explore new realms.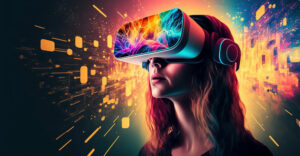 cr: Technewsworld
But that's not all. Reports suggest the unveiling of a possible 15-inch MacBook Air, a marvel of design and performance. With a larger display, powerful internals, and sleek form factor, this new MacBook Air could elevate the laptop experience to new heights.  It has the potential to cater to creative professionals and multitasking enthusiasts, offering a force to be reckoned with.
WWDC is also the stage where Apple unveils its latest software updates, and this year is no different. From iOS to macOS, watchOS to tvOS, and everything in between, Apple's software updates will revolutionize the way we interact with our devices. iOS 17 is expected to bring a wave of exciting features and enhancements, further refining the iPhone and iPad experience. From redesigned interfaces to improved privacy measures, iOS 17 will cater to the needs of Apple users around the world.
WatchOS 10, the next iteration of Apple's smartwatch operating system, is another highlight to look forward to. With new watch faces, enhanced fitness tracking capabilities, and innovative health features, WatchOS 10 will take the Apple Watch to new heights, making it an indispensable companion for a healthy and connected lifestyle.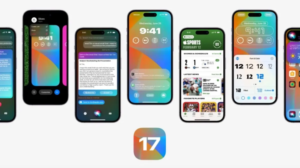 cr: AppleWorldToday
But WWDC isn't just about product launches. It's a five-day extravaganza from June 5th to 9th packed with informative sessions, engaging workshops, and inspiring keynotes. Attendees will have the opportunity to learn from industry experts, gain valuable insights, and sharpen their skills across various domains, from app development to machine learning and beyond.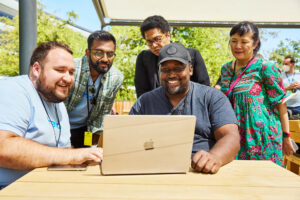 cr: Apple
As the days count down to WWDC 2023, the excitement is building to a crescendo. Let's not forget the surprises that Apple has become famous for. The "One More Thing" moments that have left us breathless in the past are sure to make a comeback at WWDC 2023. Prepare to be astonished as Apple's visionary team unveils unexpected features, game-changing technologies, and glimpses into the future that will ignite your imagination.
So mark your calendars, set your reminders, and get ready to embark on a journey that will redefine the boundaries of innovation. WWDC 2023 is just seven days away, and the anticipation is building. Prepare to witness Apple's vision for the future, where technology seamlessly integrates into our lives and sparks the imagination of millions. The countdown has begun, and it's going to be epic!