Recovery mode can be a lifesaver when things go wrong with your Mac. But what can you do if Command R or Recovery mode aren't working?
In this guide, we'll show you some of the reasons why Recovery mode might be failing to load, how to troubleshoot the issue, and some alternative ways you can fix your Mac.
What is Recovery mode?
A hard drive is split into multiple areas, known as partitions or volumes. There are four partitions, but it is the Recovery partition that is the one that can be used to reinstall macOS. Your Mac creates the Recovery partition during the initial setup and it is set aside in case your Mac's operating system needs to be completely reinstalled.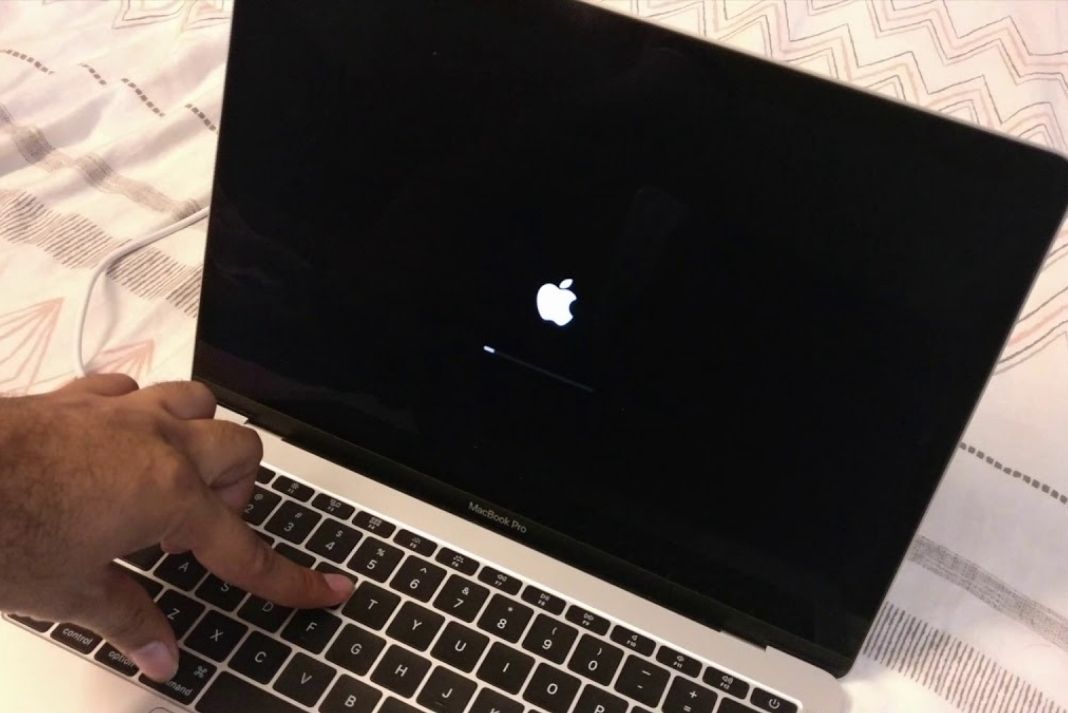 (Image credit: Hawkdive)
Normally, you can press Command+R at startup to boot into Recovery mode. However, sometimes the Recovery partition is missing or inaccessible for some reason. There are many reasons why it might not work. There could be something wrong with your hard drive or even your keyboard. Fortunately, there are some solutions available.
What to do if Command+R isn't working?
Step 1: Determine which type of processor your Mac has.
If your Mac has an Apple M1 chip — one of the new Macs introduced since November 2020, Command+R won't work for you. You'll need to use a different method to boot into Recovery mode.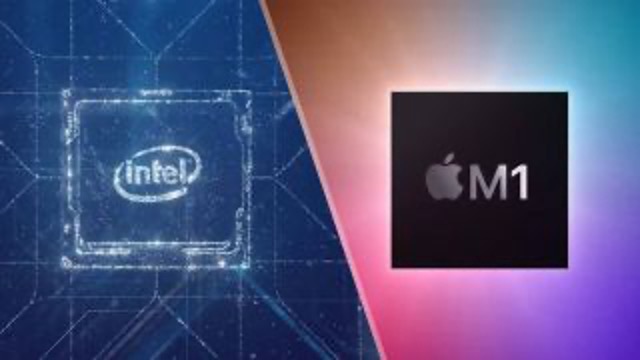 (Image credit: Laptop Mag)
1. How to start an M1 Mac in Recovery mode
– With your Mac powered off, press and hold the power button.
– When you see "Loading startup options", let go of the power button.
– Eventually, you will be able to select Options > Continue and this will open up Recovery mode.
2. How to start an Intel Mac in Recovery mode
– Turn on your Mac.
– As soon as it starts to power up, press and hold Command+R.
If you have an Intel Mac and Command+R isn't working, don't worry and follow the steps below.
Step 2: Check your keyboard
Getting into Recovery mode on an Intel Mac requires a keyboard shortcut. So if there's a problem with your keyboard, you might not be able to access it.
How to test your keys:
1. Plug your keyboard into a working computer and test all the keys in an application like Word.
2. If you're using a Bluetooth keyboard, try a wired keyboard.
3. You can also test your keys using the Accessibility keyboard. This on-screen keyboard will highlight the keys you press on your physical keyboard:
In System Preferences, select Accessibility.

Select Keyboard from the menu on the left.

Click Accessibility Keyboard > the checkbox next to Enable Accessibility Keyboard.


Press a few keys on your keyboard, and check if they're highlighted on the screen.

Step 3: Ensure your hard drive or SSD is working.
How to check your disk's health using Disk Utility:
1. Go to Finder > Applications > Utilities, and open Disk Utility.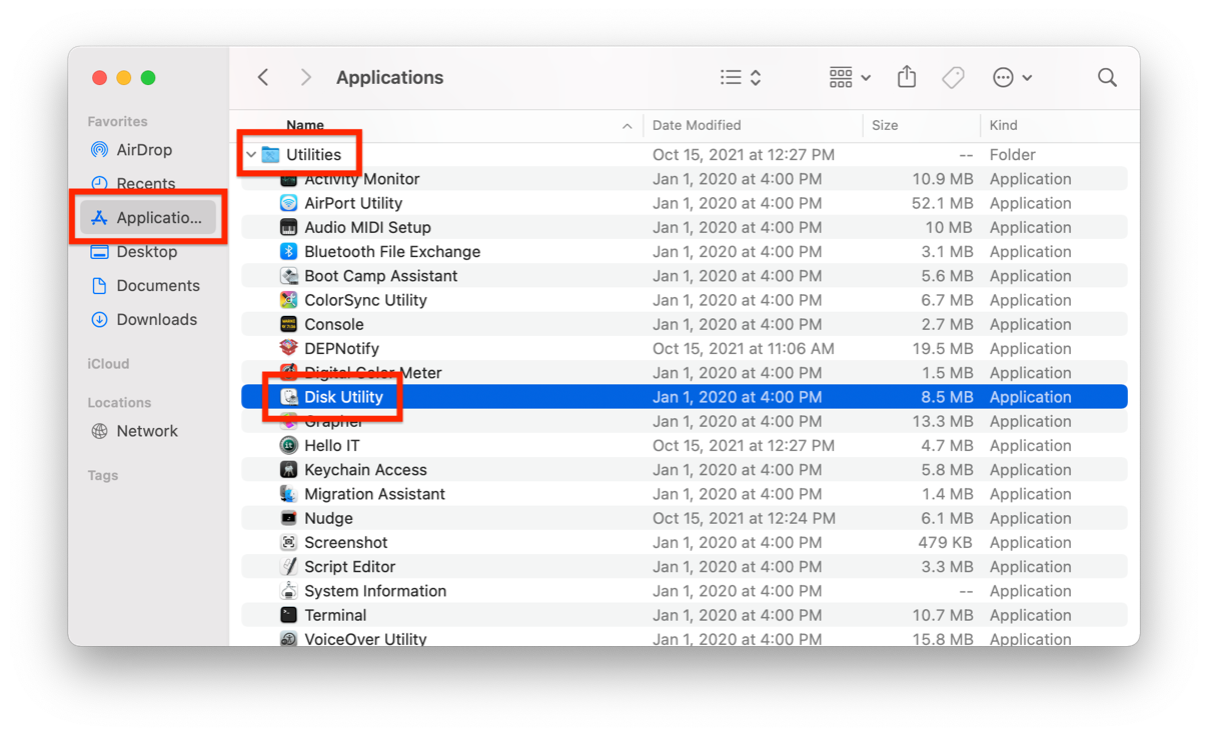 2. Select First Aid at the top right.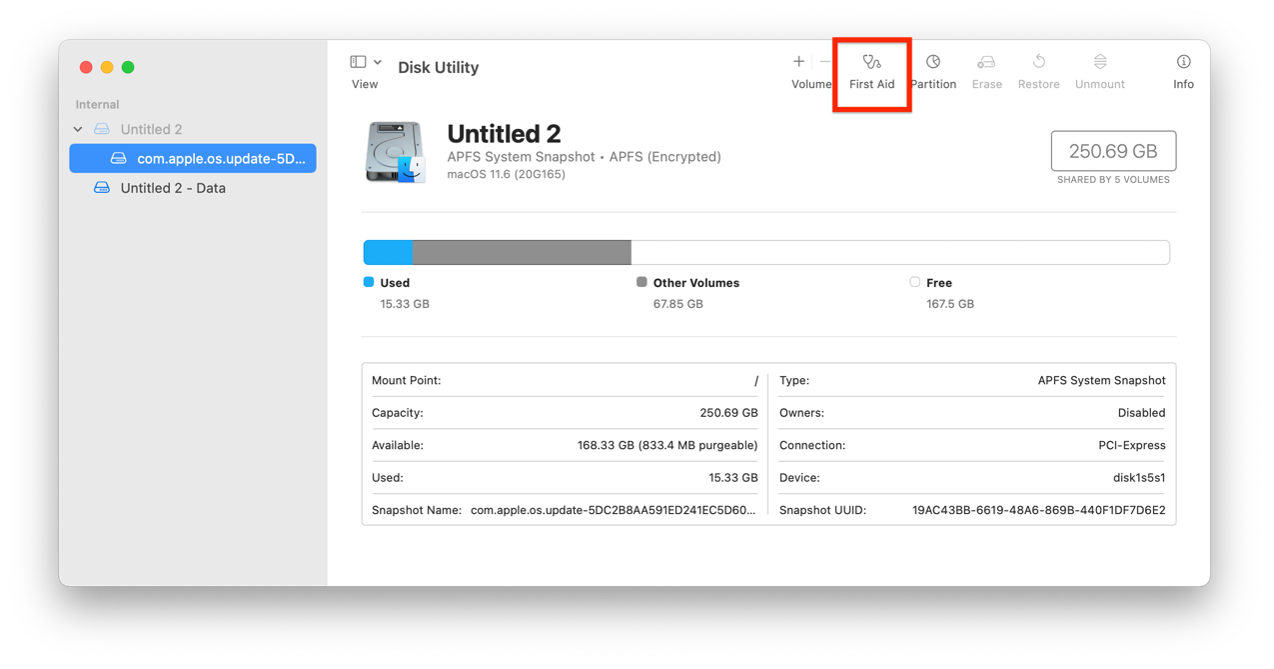 3. Click Run > Continue, and wait for the scan to finish.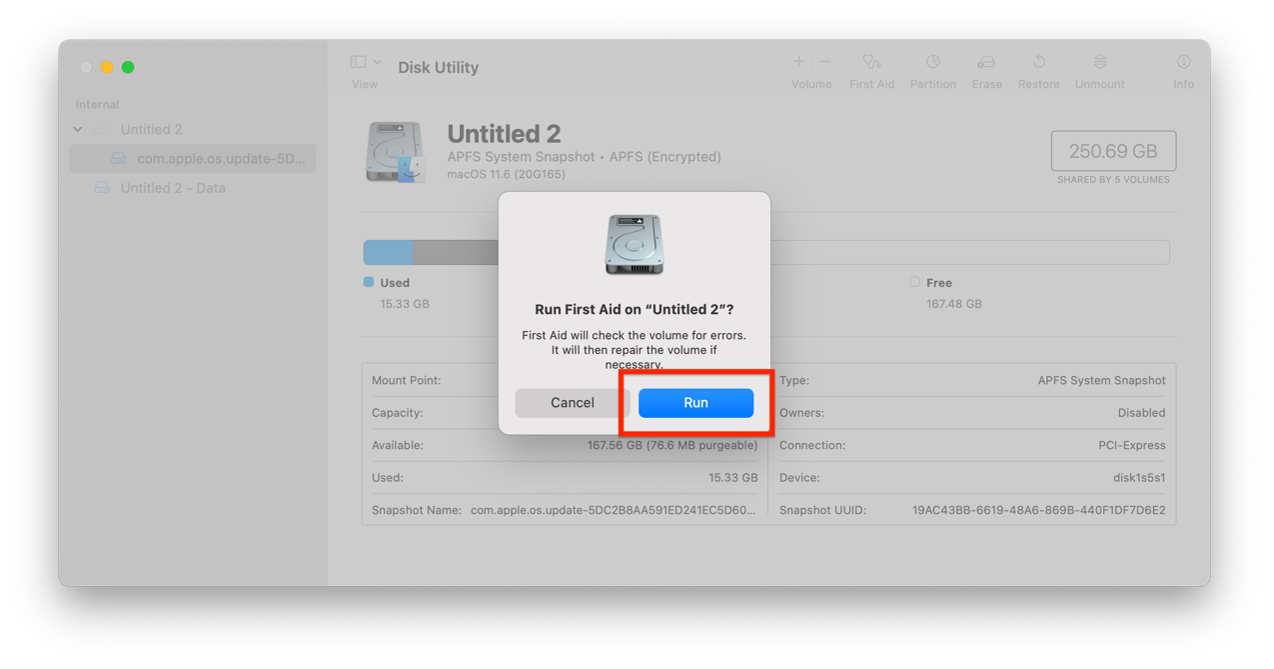 4. Click Show Details to see if your disk has any issues.
Step 4: Try Internet Recovery.
If your keyboard and your hard drive both work fine, then you could try Internet Recovery mode. This method will download and reinstall macOS on a Mac with a missing recovery partition.
Before starting, make sure you're connected to the internet.
How to use Internet Recovery to reinstall macOS:
1. Shut down your Mac.
2. Hold down Command+Option+R and press the power button. Note: On some Mac keyboards the Option key will be named Alt.
3. Hold down those keys until you see the message "Starting Internet Recovery. This may take a while."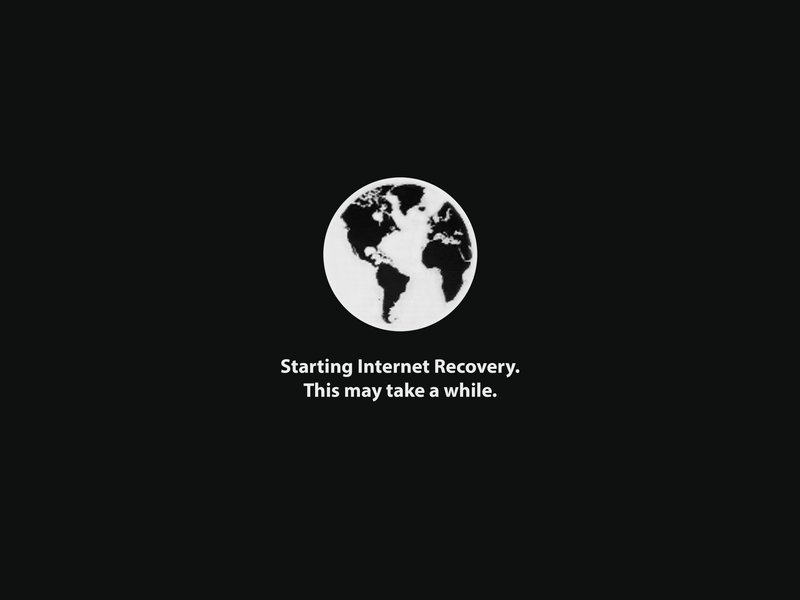 (Image credit: iFixit)
Wait for the progress bar to fill and the macOS Utilities screen to appear.
Click Reinstall macOS and follow the installation process.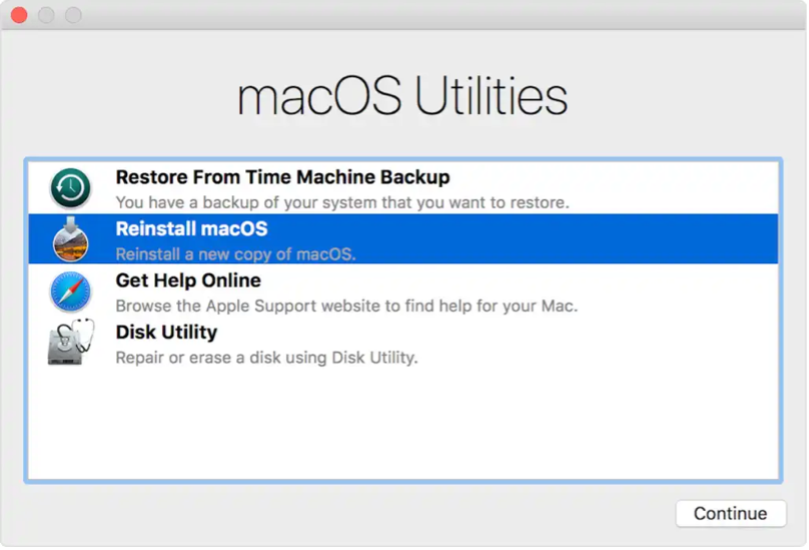 (Image credit: Macworld)
How to avoid using Recovery mode?
Only in the event of a serious problem with your Mac, would you need to use Recovery mode. If you're having issues with macOS, it's best to try fixing them before things get too out of hand.
Clear your Mac of viruses and malware, which could be blocking access to your recovery partition. With Antivirus One, you can protect your Mac from viruses, malware, and adware. You can get it for free from the App Store.


Clear junk files. Systems commonly crash simply because they are overrun with junk files. To fix a slow-running Mac, you can use Cleaner One Pro. Cleaner One Pro is an all-in-one disk cleaning tool. It diagnoses your system's issues and scans all your applications to keep your Mac healthy and fast. You can also get it for free in the App Store.