Storage space on your iPhone will pile up even without you noticing. You cannot really know exactly what are taking up these spaces. If you check your iPhone storage, there is a section called "Other." Since its contents are not specified, most users do not know how to free up Other storage.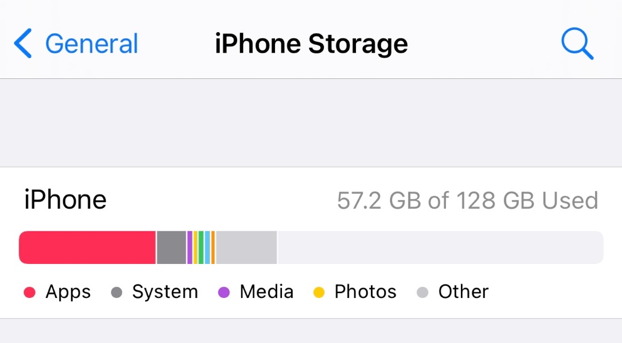 What is "Other" storage on iPhone?
Other storage, as the name suggests, is made up of files that do not belong to the categories specified (App, System, Media, Photos). These files mostly include browser caches, media streaming caches, message attachments, Siri voices and so on.
How to free up Other storage manually
Since Other storage contains so many different things, you have to clean up each item separately.
Manage messages
Go to Settings – Messages.
Scroll down to Message History. If Keep Messages is set to Forever, you can change it to a shorter period so the old messages will not take up so much space.

Manage browser caches
Go to Settings – Safari.
Scroll down and tap Clear History and Website Data.

You can also close unnecessary Safari tabs.
Update iOS
According to Apple, your iPhone should automatically clean up Other storage. If it is not doing the job, you can solve this problem by updating to iOS 13.6.1 or later.
How to automatically clean up iPhone storage
As we have explained, you cannot really pin down every item in the Other storage. If you want to instantly free up space on your iPhone, you need to use a cleaning tool. Cleaner One for iOS will help you remove duplicate photos so you can have more storage space available. It can also back up contacts and provide a vault to protect your data.