Do you need a WinRAR Alternative for your Computer? Wondering how to choose the best one? Keep reading to find the answer.
Do You Need a WinRAR Alternative for Your Computer?
Due to the ever-increasing volume of data and the lack of synchronized advancements in storage technology, file compression has become an essential means of data storage. Due to this need, several file compression software options are available to minimize file sizes, making it easier for you to store and share files.
Among them, WinRAR, one of the most popular file compression tools, is backed by a commercial company, ensuring a complete product pipeline and generally minimal issues in terms of functionality. It is commonly used for compressing and decompressing RAR and ZIP files. Its premium software is available for a free trial.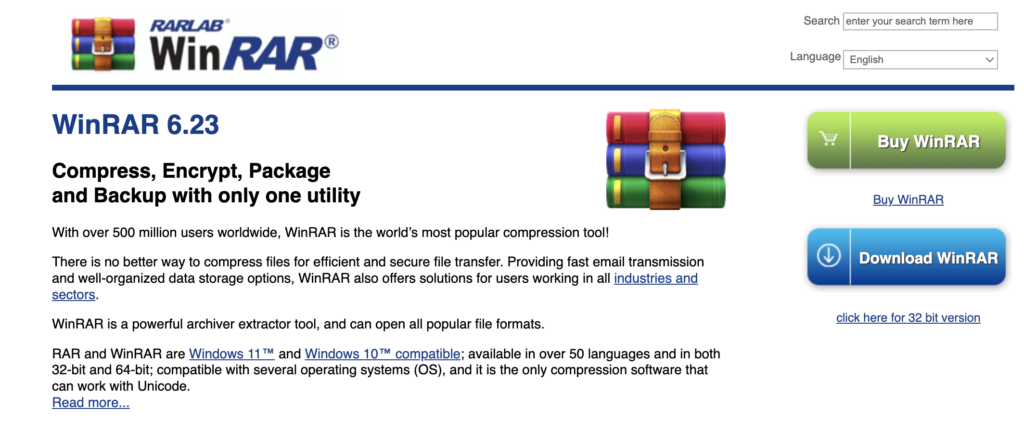 However, WinRAR does not receive frequent updates and users have to put up with annoying adverts that can't be removed, as well as its old-fashioned user interface. What's more, WinRAR is exclusively available for Windows, while Mac users will need to find other compression tools. Below are some alternatives.
How to Choose the Best WinRAR Alternative?
Choosing the best WinRAR Alternative can be a challenging task because different software options come with various pros and cons. Some software can quickly compress and decompress large files, while others are more portable and user-friendly. Some software can handle both compression and decompression, while others may not. Likewise, budget constraints might factor in for many.
2023 Best WinRAR Alternative
Unzip One
Unzip One is the best free compress, encrypt, and package utility for your computer. Open any archive, including RAR, Zip, 7z, gzip, bzip2, and more, in a matter of seconds. All you need to do is drag files into the app and sit back while Unzip One takes care of the rest. With Unzip One, you can open and browse compressed files without unarchiving them, and achieve secure extraction to protect against viruses distributed in compressed files.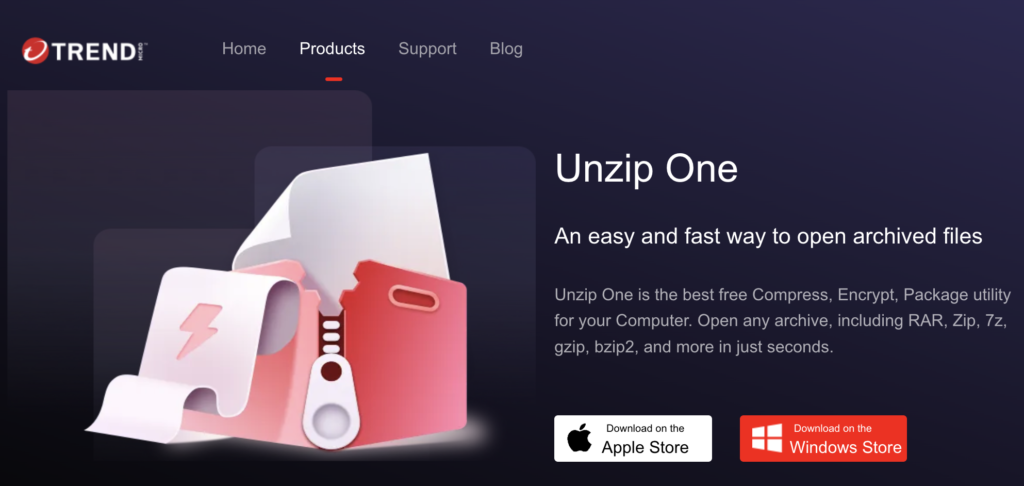 Pros:
Free of charge
Fast compression and decompression
Secure extraction
Easy to use
Convenient preview
Suitable for Windows and macOS operating systems
Cons:
Only available for macOS 10.12 or higher, Windows 10 or higher
7-Zip
7-Zip is a relatively new file compression tool. It's based on open-source architecture and boasts a high compression ratio. It has a small download size, making it an ideal choice for most people who need to perform routine compression and decompression of files.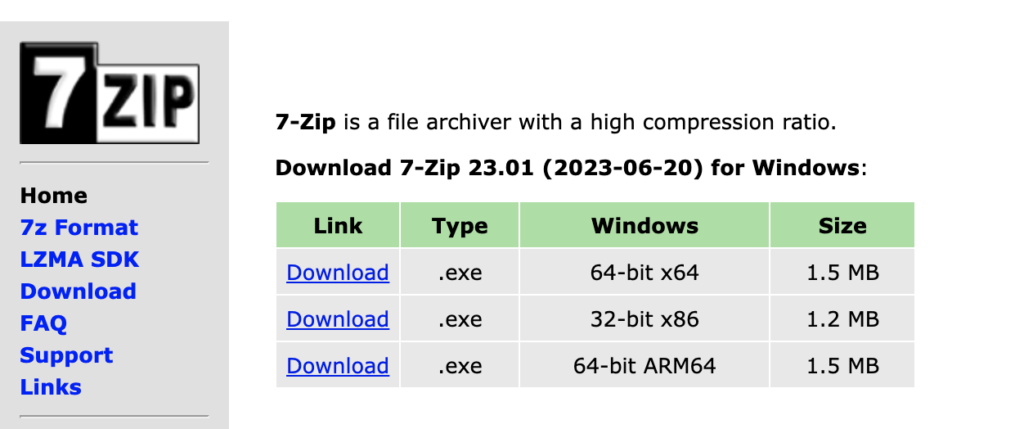 Pros:
Free of charge
Small in size
Fast compression and decompression
Three levels of selection during decompression: Select file -> Select decompress -> Select decompression method
Cons:
Unattractive user interface
There are many features that might not be used, making the menu list less concise
WinZip
As the name suggests, WinZip is used for handling ZIP files and other file archive formats. It's one of the popular alternatives to WinRAR, known for its simple drag-and-drop interface and user-friendliness. The Standard version of the program can now be downloaded for $8.50, while the Professional version costs approx. $35 to download, or about $50 on disk.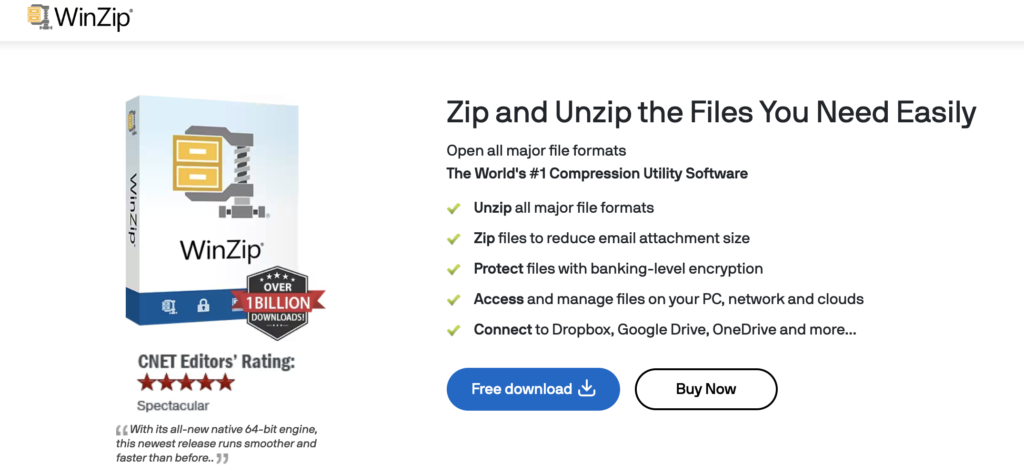 Pros:
Fast compression and decompression
Simple drag-and-drop interface (and user-friendliness)
Suitable for Windows and macOS operating systems
Cons:
A fee applies after a 40-day free trial period
Only creates zip, .zipx, and .lha files
Bandizip
Bandizip is another widely used tool for zipping and unzipping files. It can copy unzipped files directly to the target folder and supports unzipping across many formats.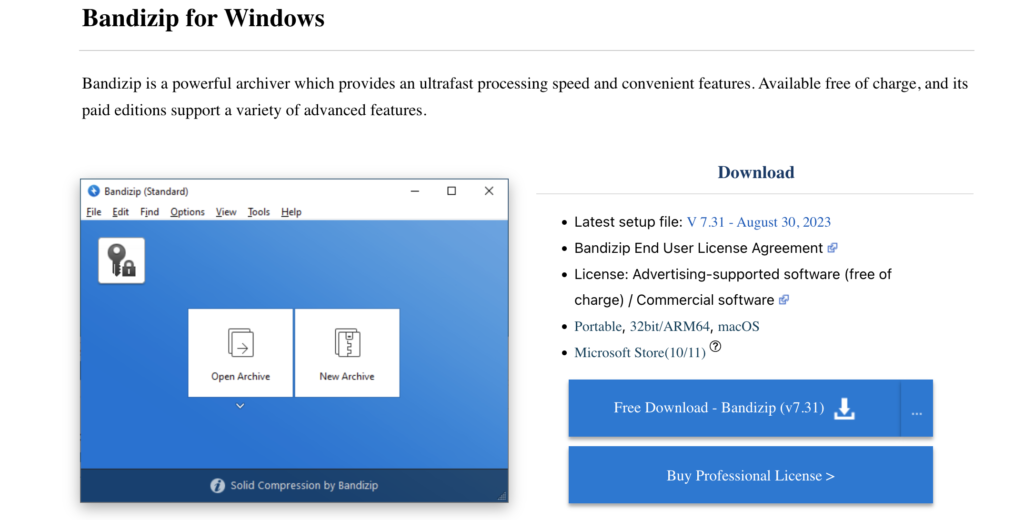 Pros:
Fast compression and decompression
Windows version is free and unlimited
Supports many formats
Suitable for Windows and macOS operating systems
Cons:
Large size
Not available free for Mac users (from approx. $20)
360Zip
360Zip supports free decompression in 42 compression formats. This program is also famous for its nice aesthetics, both in its compression and decompression interfaces. It is recommended if you occasionally need to decompress small software, but the decompression speed for larger files is relatively slow.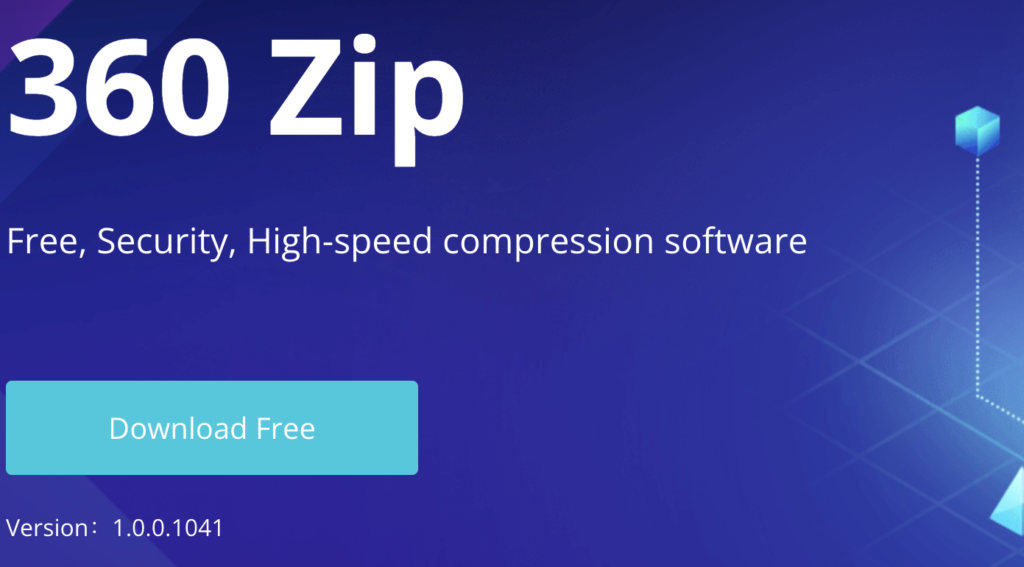 Pros:
Free of charge
Simple menu
Suitable for Windows and macOS
Appealing interface design
Cons:
Slow decompression speed for larger files
PeaZip
PeaZip is another free WinRAR alternative. It allows you to edit, save, and restore archive layouts, as well as apply various filters to the contents of the archives. You can also split or merge archives and securely delete files. The program is compatible with various Windows 32-bit and 64-bit versions (XP or newer), as well as Linux. PeaZip Portable is a version that doesn't require installation on a computer – it can be directly launched from external storage media like USB flash drives.

Pros:
Free of charge
Support a total of 180 formats
Customizable design
Cons:
Does not support .rar files
Not available for MacOS
Universal Extractor
Universal Extractor is another freeware used for extracting various files. Its advantage is that it can also extract executable files. However, it runs exclusively on the Windows operating system and has not received updates for many years. As a result, Universal Extractor can only extract common archive formats, but not particularly rare archive formats.
Pros:
Free of charge
Simple menu
Cons:
Only available for Windows
No regular updates
Cannot compress files
The Unarchiver
The Unarchiver is very user-friendly because of its intuitive structure. This WinRAR alternative can be used to unzip many different file formats, but not to zip files, due to the lack of its own compression format. As a result, users have to choose other programs if there is a need to zip files and create archives. Moreover, it is available exclusively for macOS and Linux operating systems.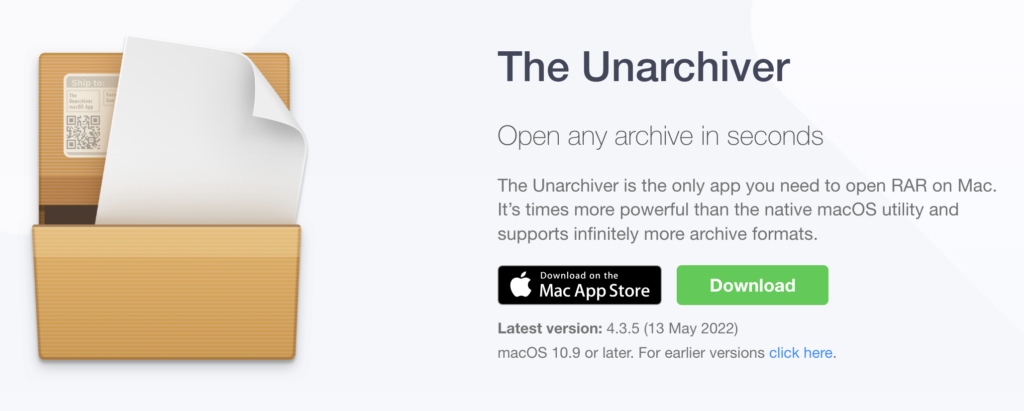 Pros:
Free of charge
Easy to use
Cons:
No compression function
Not available for Windows
FreeARC
As the name suggests, FreeARC is a free tool. This program can run in Windows and Linux and works very quickly. FreeArc can only zip and unzip its own eponymous .arc format. Beyond that, due to its wide range of options, it is not very suitable for beginners.

Pros:
Free of charge
Multiple setting options
Fast compression
Cons:
Only available for macOS
Not beginner friendly
Only supports its own eponymous .arc format
Zipeg
Zipeg is a free tool that runs on macOS and Windows. It unpacks ZIP files and similar compression formats, and has a drag-and-drop function. Zipeg can only unzip files (not zip them) but is very easy to use.

Pros:
Available free of charge
Easy to use
Cons:
No compression function
Only common formats available
In conclusion, reliable compression and decompression software will help you save a lot of time and effort. After the above comparisons, it is recommended that you download Unzip One — this is hands-down the best tool to compress, extract, and archive files faster and more securely.