Have you ever tried to open a WebP file, but come across an error message saying "Could not complete your request because Photoshop does not recognize this type of file"? That's probably because you are using an old version of Photoshop. However, if you don't want to update to the latest version, but still want to open WebP files in Photoshop, you can — here's how.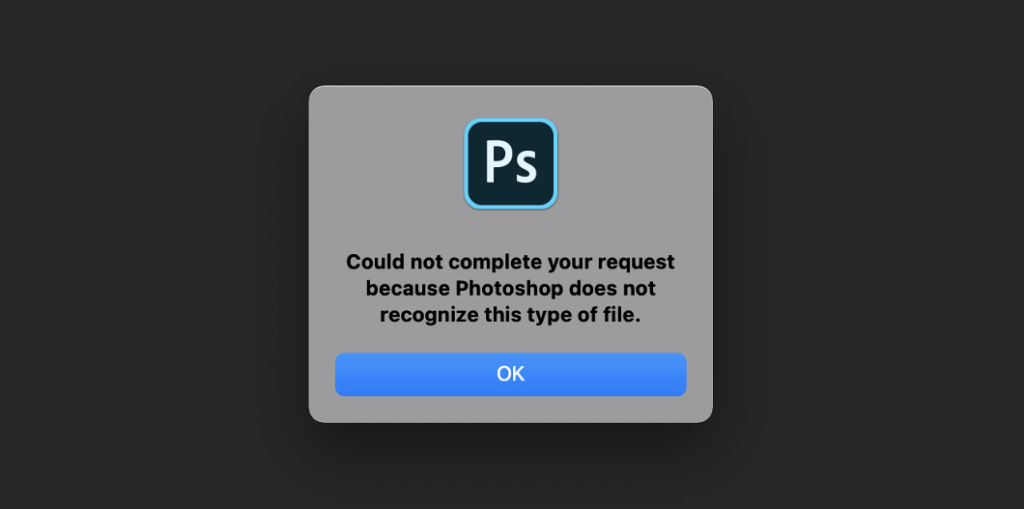 What Is a WebP File?

WebP is a new image file created by Google. Unlike the traditional formats such as JPG, PNG, and GIF, WebP provides you with high-quality images, but with much smaller file sizes than traditional formats allow.
You can save WebP files with either lossless or "lossy" compression. This means you can either compress images without losing data or with losing only non-essential information. Google's developers have suggested that lossless WebP images can be up to 26% smaller than PNGs.
The WebP format is good for its small size, but when working on Photoshop you won't be able to open files with the .webp extension — and you'll be shown the above error message if you attempt to.
How to Open a WebP File
The process for opening a WebP file is simple. With several clicks, you can enable your Photoshop to open, edit and even save images in .webp format. Nevertheless, you must first save all work and close Photoshop if it is opened.
If you are using the 23.1 or older version, just follow these steps:
1. Download the WebPShop plugin and select WebPShop_0_3_3_Mac_Universal.zip
2. Unzip the package.
3. Move the extracted file to the Photoshop plug-in directory:
/Library/Application Support/Adobe/Plug-Ins/CC.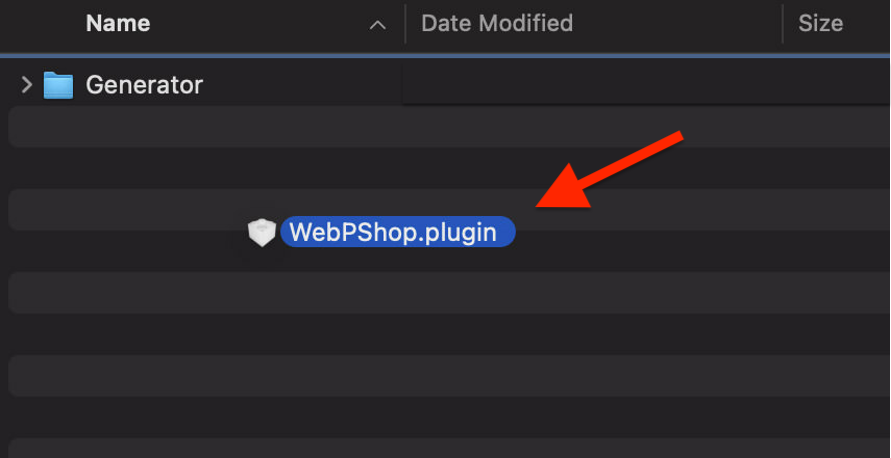 Re-open Photoshop. Once done, try to open a WebP file. There shouldn't be any issues now.
Further Tips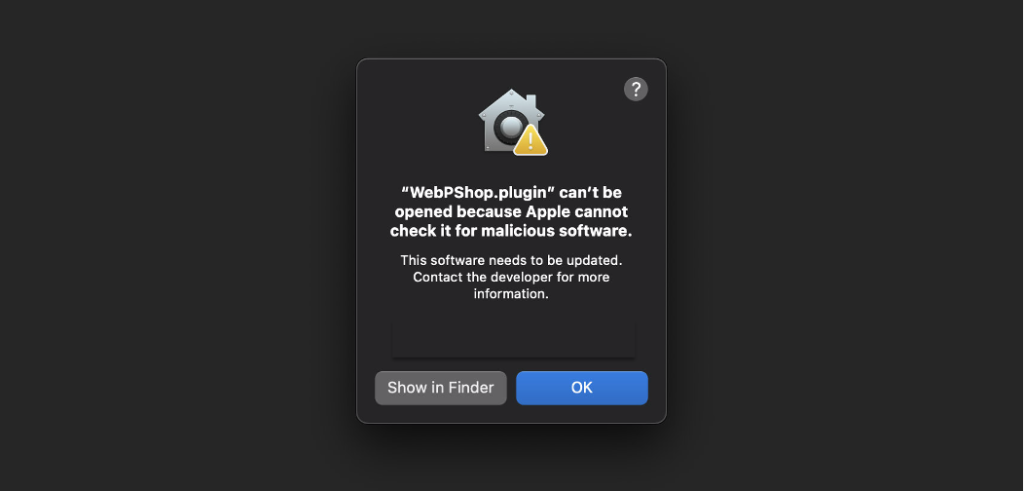 If you are a designer or professional photographer, processing large numbers of WebP files may slow down your Mac. Chances are high that there are also repeat images on your Mac when having to frequently edit. Cleaner One Pro is the best duplicate/similar image detector for Mac due to its high performance and ease of use. It can scan your library, finding visually similar images and showing them to you. You can select each image and choose which ones to keep or delete.


For macOS 10.15 and above, users may encounter the message, "WebPShop.plugin can't be opened because Apple cannot check it for malicious software." Don't worry — here's a simple guide to fix it:
Click System Preferences > Security & Privacy.
Select Allow Anyway to unblock the WebPShop.plugin under the General tab.
Re-open Photoshop.

If you are using Photoshop 23.2, congratulations! The newer Photoshop has full support for the WebP file format! WebP files can now be opened, created, edited, and saved in Photoshop without the need for a plug-in or preference setting.
Let us know if you have any questions about How to Open a WebP File in Photoshop on Mac in the comments.