We are only a few days away from Build 2022, Microsoft's annual developers conference. This is Microsoft's third free-of-charge virtual event since 2020. Although the registration fee used to be between $2095 and $2495, this year you can watch for free! The event will kick off on May 24th at 8:30 AM PT and 19 speakers are featured.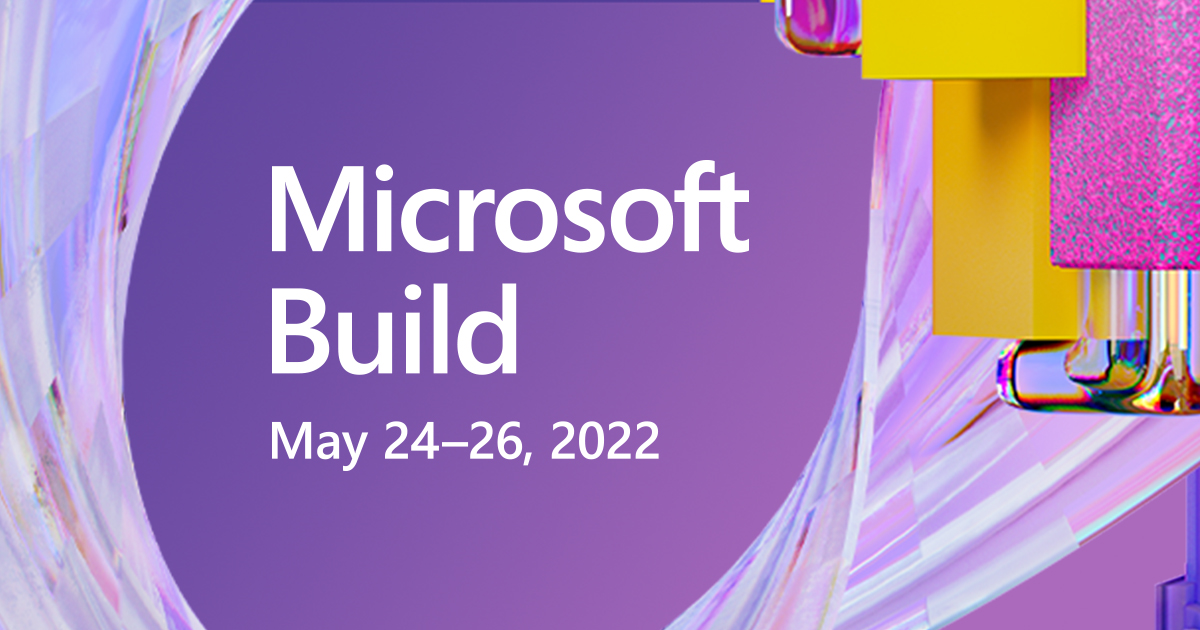 Image credit: Microsoft
Build 2022 is extra special because it will be the first Build event to take place shortly after the release of a new version of Windows. The event takes place May 24 – 26, 2022. In this article, we've collected some rumors and things to look forward to about this special event. If you're interested in anything Microsoft-related, keep on reading!
How to Watch?
Microsoft recommends you register to attend Build 2022. After registration, you will receive a confirmation email. After that, you just need to wait for the link and participation details which will be sent to you before the event.
What to Expect?
Exclusive News for Specific Regions
This year Microsoft has made an interesting change to the conference's format. The company has introduced "regional spotlights" — region-specific analysis and news. The regions include France, Germany, Japan, Latin America, and the UK. This is different from the US-centric events of the past. This year, regional spotlights will help attendees connect with local experts and, presumably, listen in their own languages.
Windows 12
Although Windows 11 isn't even one year old, it's rumored that Microsoft may announce a brand new version at Build 2022. Microsoft accounts for Home and Pro users will be required in Windows 12, according to ghacks.net. Deskmodder also suggested that Windows 12 will be built from the ground up, rather than being based on a previous version.
Even though there is no official word on Windows 12, we certainly wouldn't be shocked if Microsoft announced it. If a new version of Windows is presented, there will presumably also be the announcement of new versions of other Microsoft products, including Office and Edge. Developers will get updates on C++, C#, Azure, and Visual Studio, too.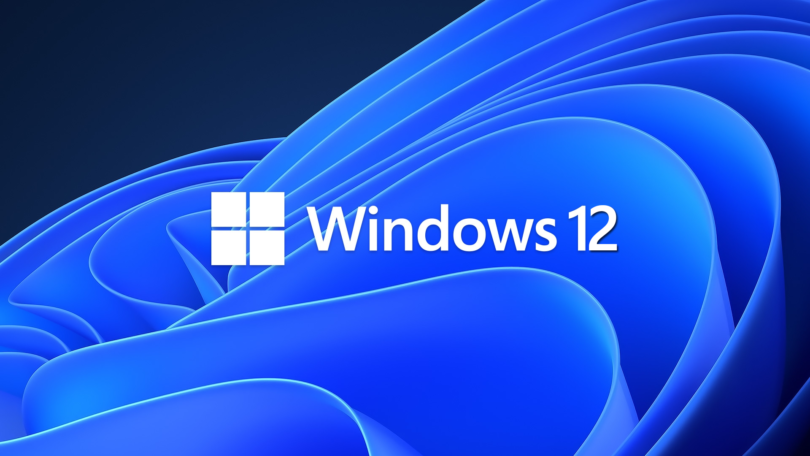 Image credit: Deskmodder
One Outlook
One Outlook, Microsoft's new email client is close to being officially unveiled. According to Windows Central, the app already works with work and education accounts, but not with personal email accounts as of yet. This all-in-one app will look very similar to the Outlook web app — much lighter and simpler than previous versions of Outlook for Windows, but more powerful.
One Outlook is fully hosted online, moving users away from the built-in email client in Windows. Tom Warren from The Verge tweeted "I'm expecting a public beta at Build, and full Outlook replacement in a couple of years."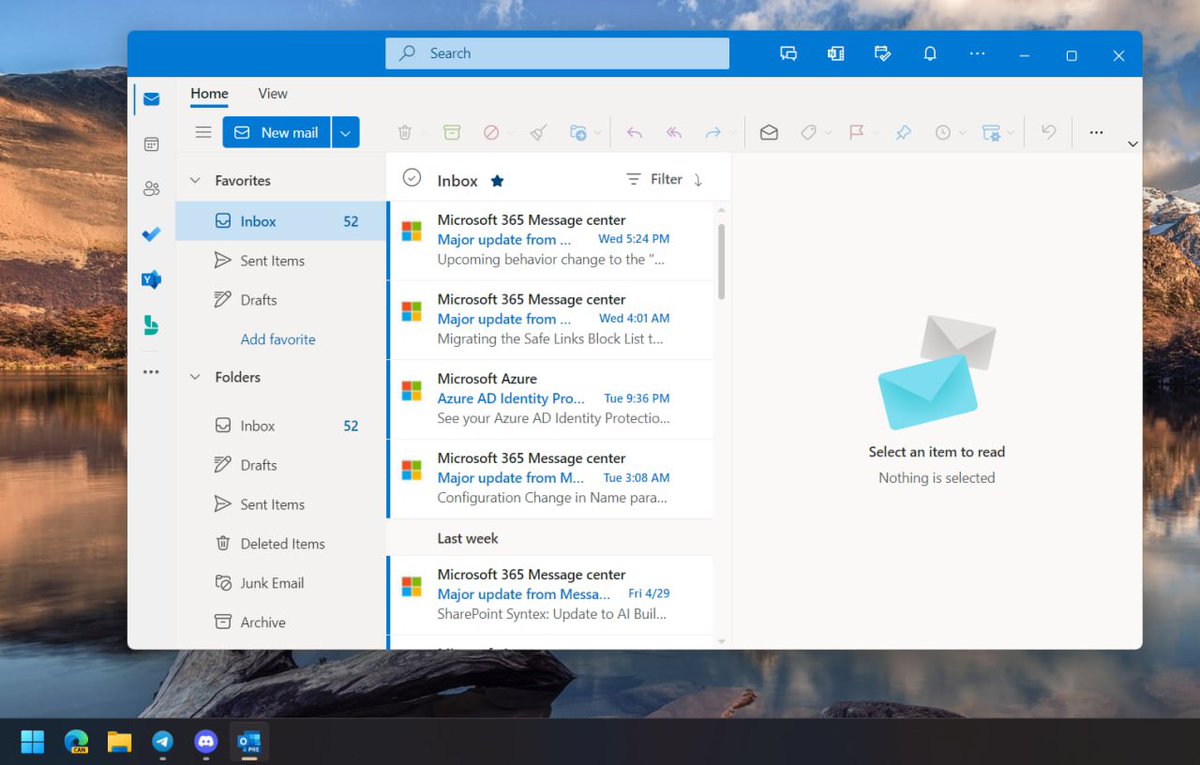 The new One Outlook app for Windows. Image credit: Temmie
We should expect quite a bit of discussion about One Outlook's features at Build 2022. However, as The Verge reported, Scott Stiles, the vice president of product management for Outlook, said that "The version available for download is an early unsupported test version of Outlook for Windows and is missing some of the features and enhancements that will be available for our beta testers."
Teams Plus Metaverse
According to Thurrott, Microsoft will have a session called "Microsoft Build into Focus: Metaverse" featuring Microsoft Teams GM Nicole Herskowitz and CVP of Azure IoT Sam George. Is Microsoft planning on integrating Teams with the metaverse? We're excited to watch Build 2022 to find out!
Other Windows App Improvements
Microsoft news watcher WalkingCat tweeted that at the second session covering Windows app developments, there will be "some exciting news" announced. The session titled "Develop Windows apps on and for a rich ecosystem of platforms and devices" is set for Wednesday, May 25, from 4:00 PM to 4:45 PM EDT. The news is likely related to Linux or Android app development, or possibly the work of the new Android Microsoft Platform and Experience Team.