Apple kicked off its Worldwide Developer Conference (WWDC) today at 10 am. This year, Apple outlines its software strategy for the next year and has announced some exciting improvements including software updates iOS 16, iPadOS 16, macOS, watchOS, tvOS 16, RealityOS, new apps, and the only hardware update MacBook Air with M2 chips. Live address:Event Stream.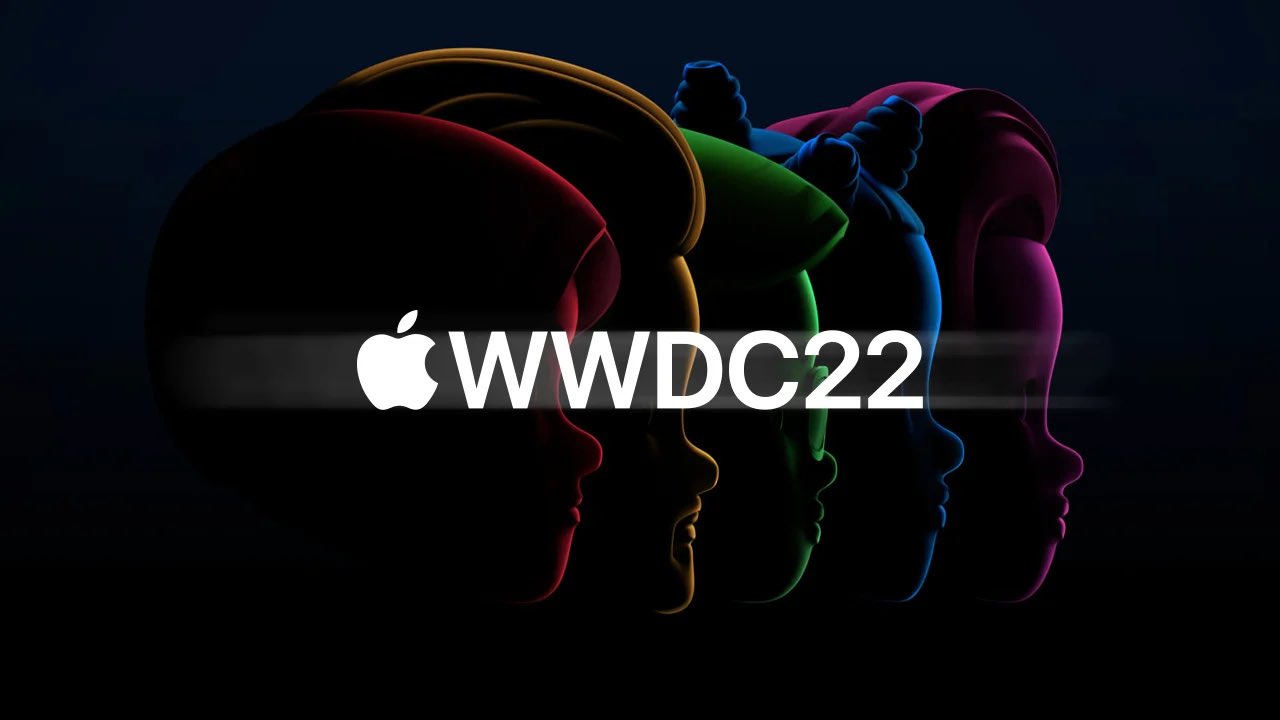 iOS 16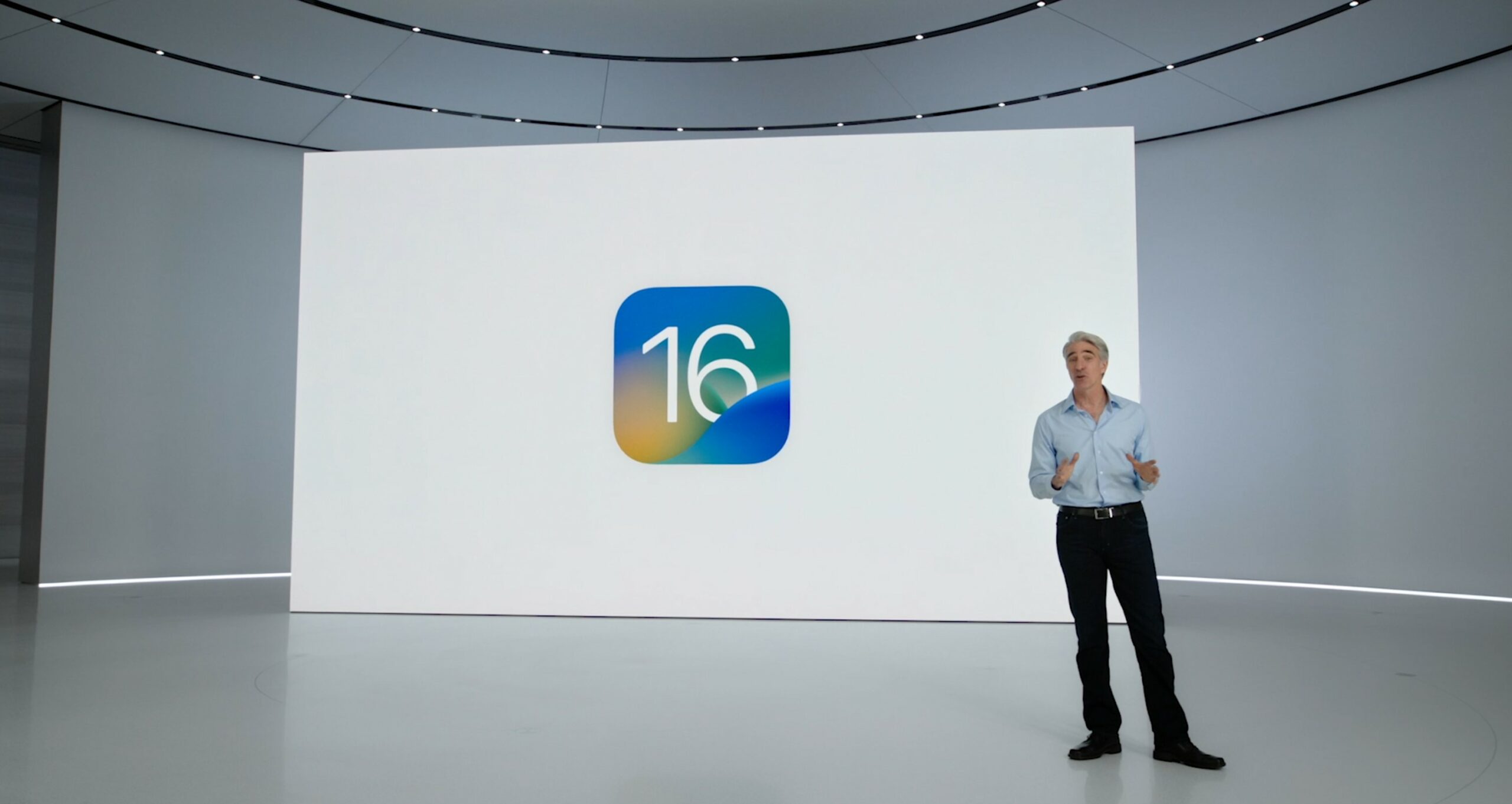 Codenamed Sydney, the new software has significant upgrades compared to its previous version. It is compatible with the upcoming iPhone 14, which is expected to debut in September.


• New lock screen featuring widgets, including wallpapers that have widget-like capabilities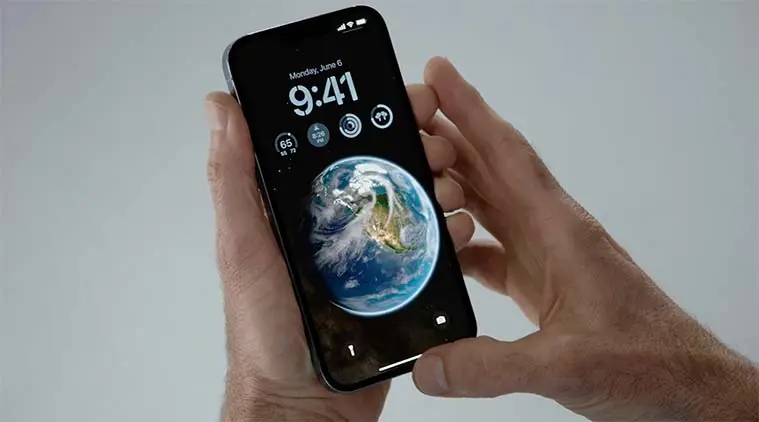 • Focus Filters.Focus is getting better in iOS16, allowing you to filter things like Safari tabs and emails based on your Focus parameters.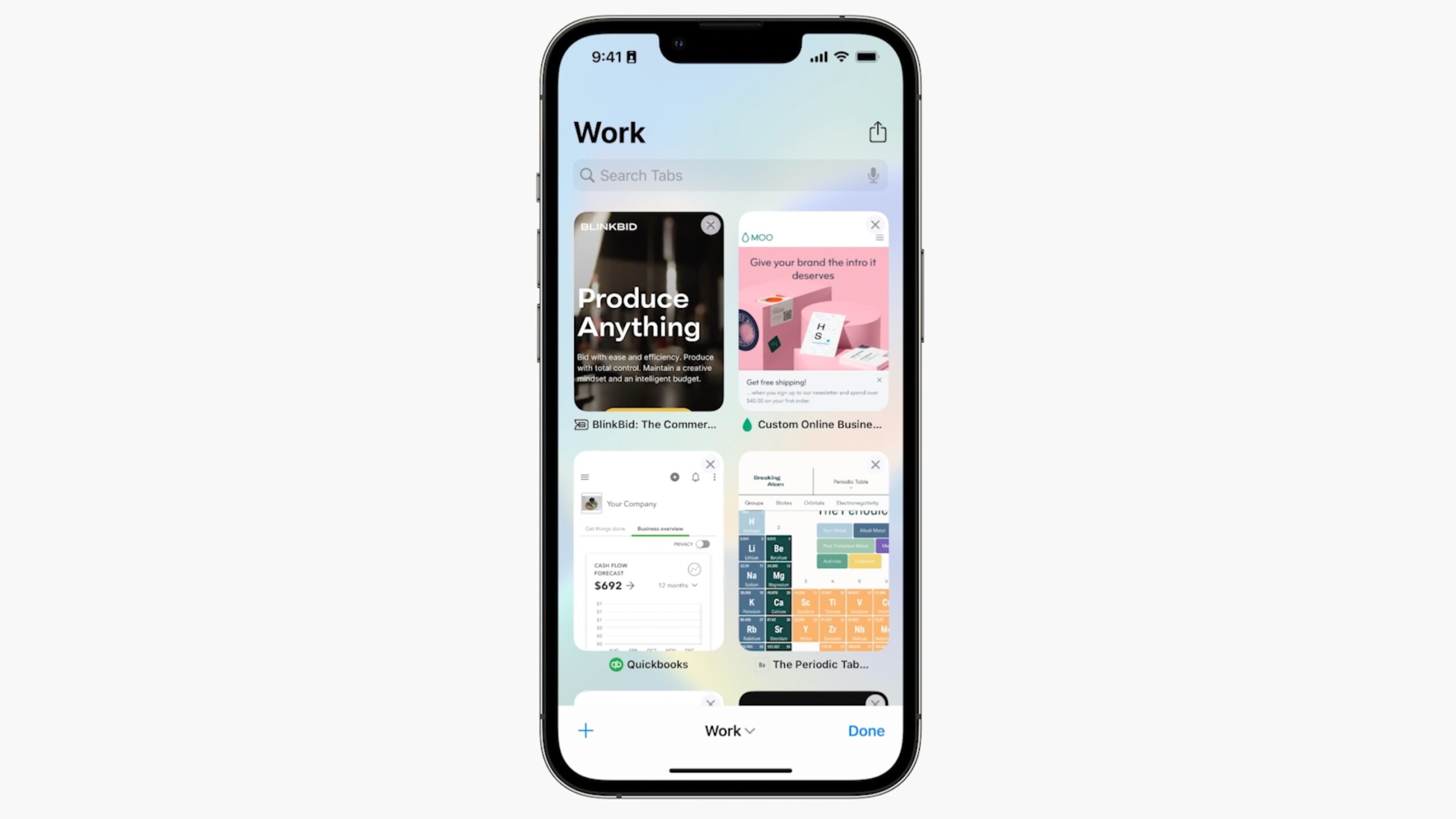 • Refresh the Health app with expanded sleep tracking, medicine management, and new women's health features.
• Apple is adding editing, undo send, and mark as unread to iMessages.
• Add new audio and social-networking features to Messages
• Significant enhancements to notifications.Revamped notifications, which will now roll up from the bottom of the screen.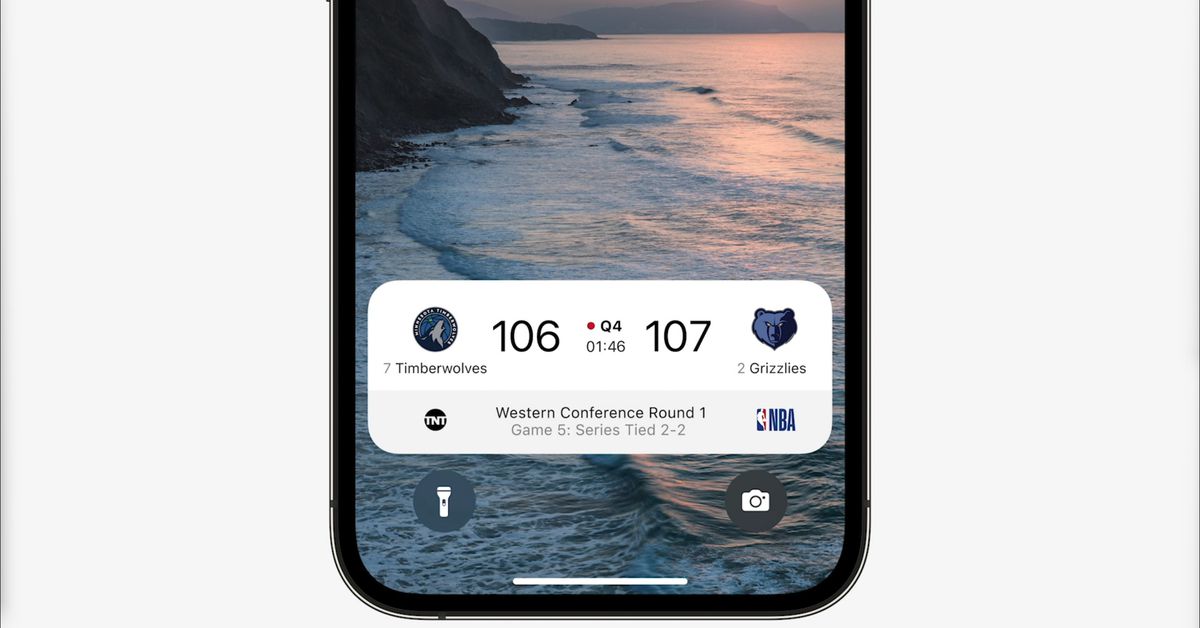 • New Fitness+ workout types.
• Live text to video.Apple says it's expanding its live text feature as well. Currently, it reads text in photos or screenshots. Now, it'll work in video as well — all you have to do is pause and you can tap.You can also convert currency and foreign languages much easier. Apple says it has a new "Live Text" view that can translate a whole restaurant menu, for example.
• Privacy.Safety Check coming to iOS 16 – resets privacy permissions, shared locations, signing out of iCloud on other devices, etc. People use this to quickly revoke access after leaving a relationship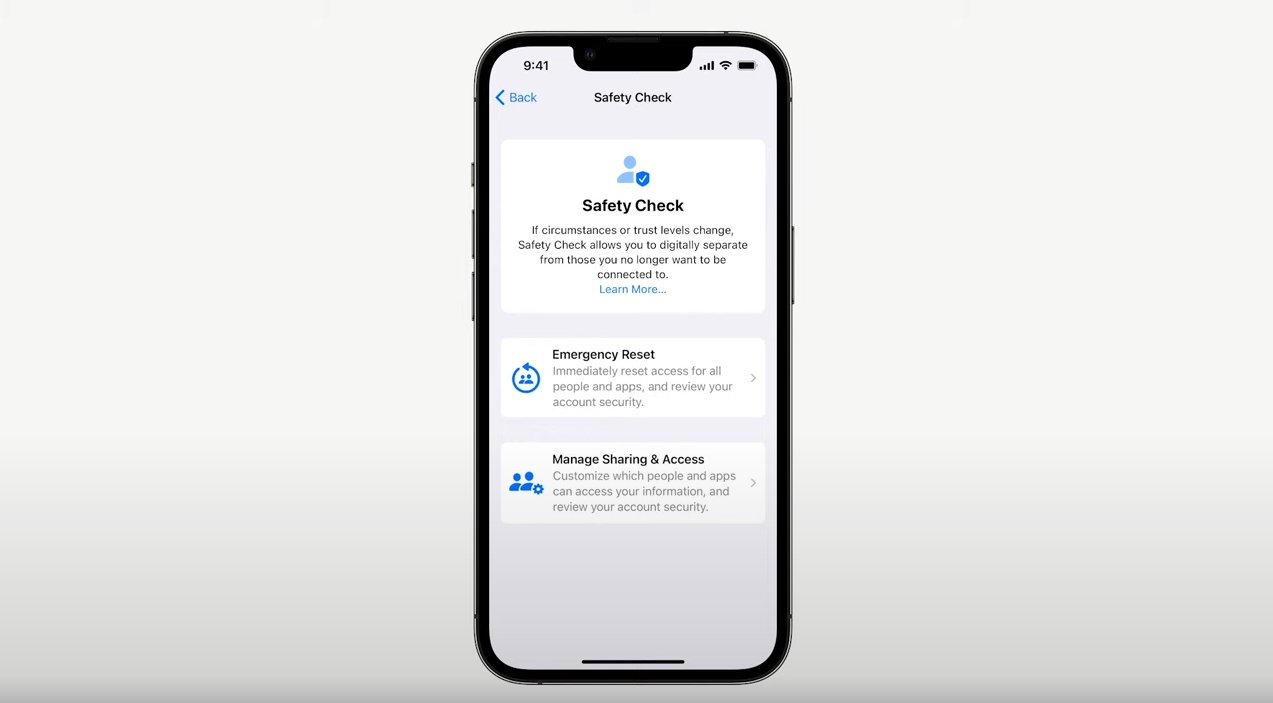 iPadOS 16
The new iPad interface will be one of the biggest updates announced at this conference. With this new operating system, it's not hard to say that Apple is going to make the iPad more like a laptop than an iPhone. Other updates are the same as the ones of iOS 16.
– New multitasking features allow you to work more effortlessly in groups
– Collaboration app makes it simple to create and collab for work
– Freeform is a virtual whiteboard that groups can edit
– Stage Manager allows for better integration with an external display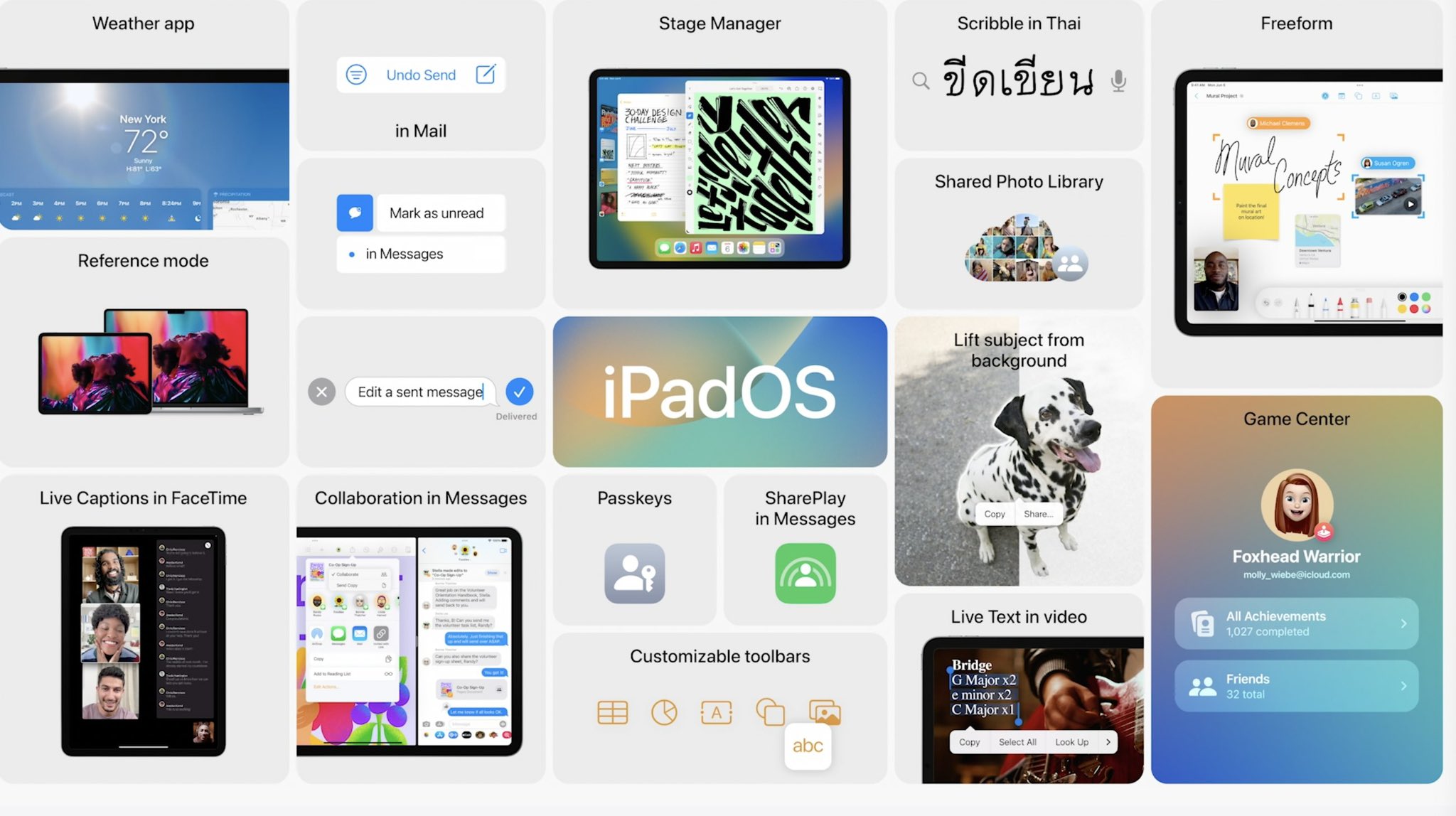 macOS 13
The new operating system is named Ventura.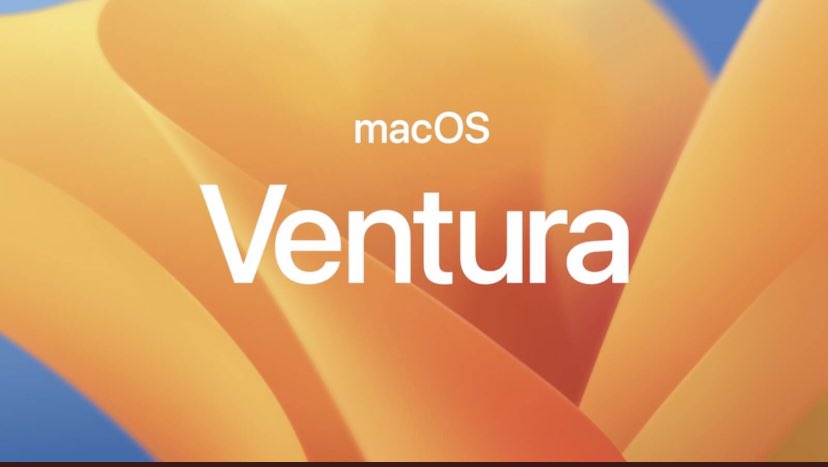 The new features are listed below:
– New window management
– Spotlight improvements
– New features in Mail
– Safari improvements
– New password creator
– Gaming on the Mac
– Handoff in FaceTime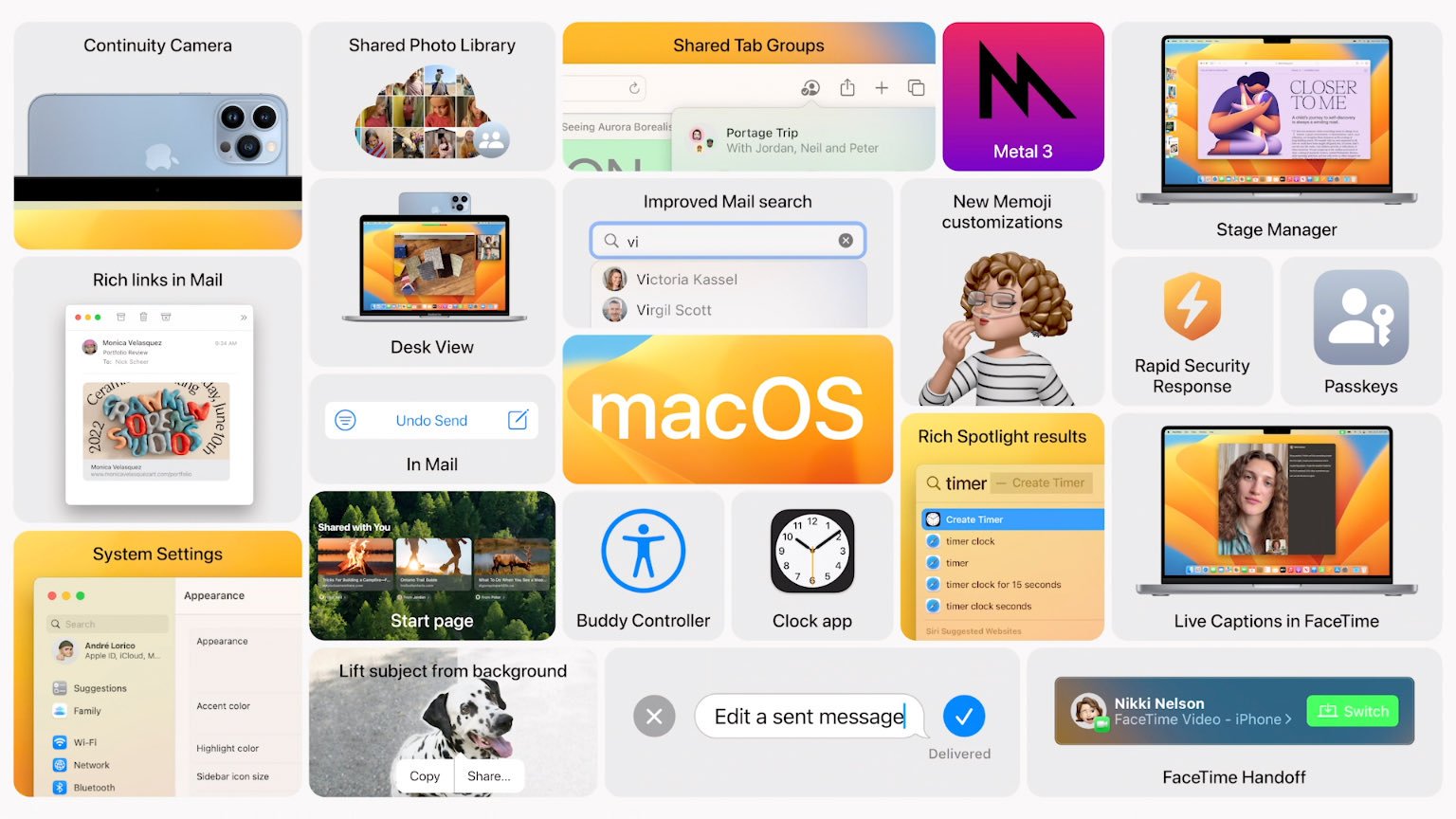 watchOS 9
The improvements on watchOS this year focus on battery, health and safety features:
– Sleep Stages.The feature shows you precisely how long you were asleep and the amount of time you spent in each stage of sleep — awake, REM, core and deep — using data from the watch's accelerometer and heart rate sensor and some machine learning.
– Medication tracking.You'll be able to select any medication you take, both those you take daily and those that are occasional.
– Heart health updates.Apple Watch will soon help you keep tabs on your condition via AFib History, a new feature that tracks how many times each day that your heart is in AFib and gathers insights on how often it happens and when it occurs the most.

tvOS 16
tvOS 16 supports the existing Apple TV and HomePod products. Here are the improvements announced this year:
• more smart-home tie-ins
• Apple Fitness+ app, TV app improvements
• More languages that Siri can understand
MacBook Air with M2 chips
This is the only hardware unveiled this year. It features a shape like MacBook Pro and has several colors to choose from, including space grey, silver, a champagne color, and blue. This new MacBook Air is equipped with an M2 chip, the next generation of the M1 chip, with higher speed but the same number of computing cores.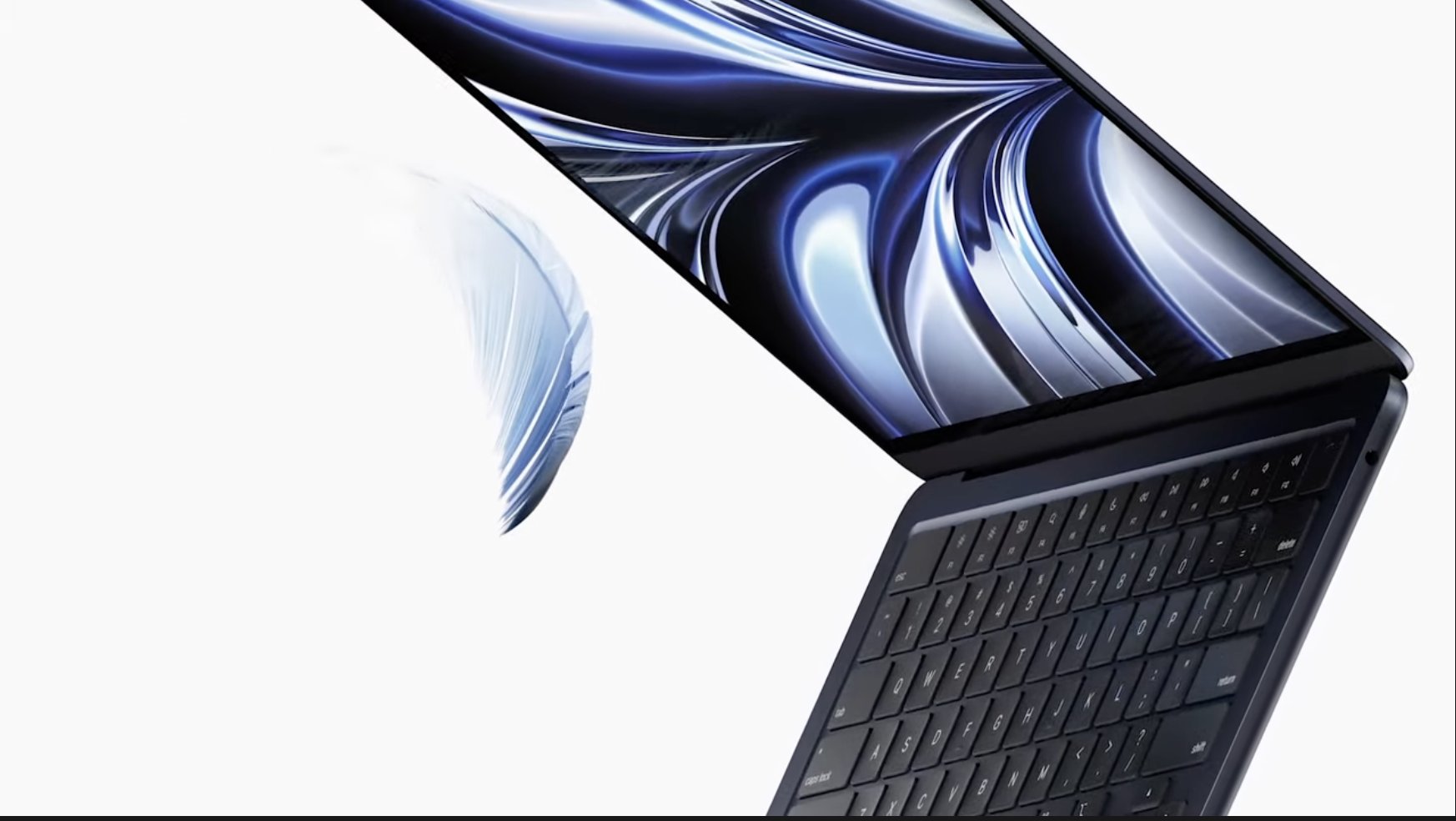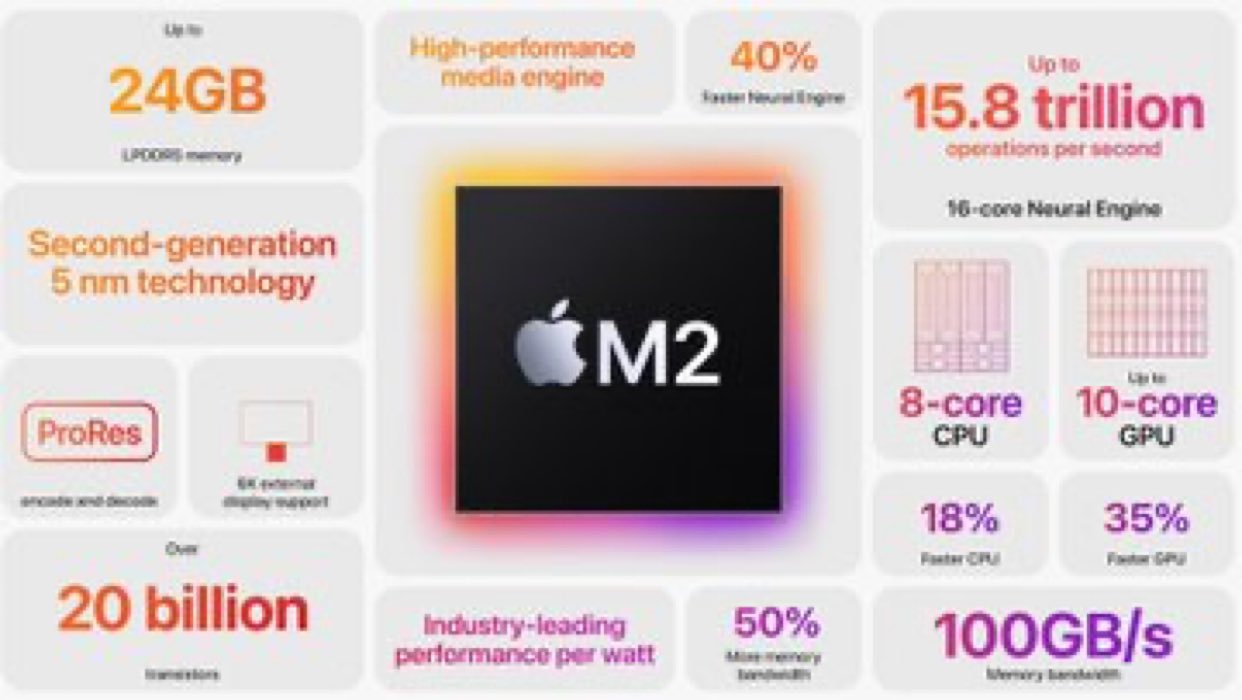 Here are all the biggest announcements this year. If you find the article useful, please SHARE it with your family and friends. For the next 4 days, please catch up with us for more information.