It is hard to keep track of all the files on your Mac, especially if you are constantly downloading things. After using the computer for a while, you could have gotten a lot of duplicate files without even noticing. These files take up space and can even slow down your computer. It is necessary to find and delete them from time to time in order to speed up your Mac and make space for other new files.
Of course, you can use the most basic method by going through every folder manually, but this will take a tremendous amount of time. In this tutorial, we will show you a few alternative methods to find and delete the duplicate files on your Mac more effectively.
Find and Delete Duplicate Files with Smart Folder
Open Finder.
From the Menu bar, go to File – New Smart Folder.
Click the + icon on the top right corner to start a new search.

You can use the filter to find files through their names, types, sizes, and so on. You can also create several filters at the same time to further narrow down the search.

Delete Duplicates with One Click
Although Smart Folder can be very helpful, it still requires you to have a general picture of what kinds of duplicate files exist on your Mac. However, most of the time, we cannot remember the exact files that have been duplicated. If you want to find and delete duplicate files effectively, it is better to use a third-party app.
Cleaner One Pro is an all-in-one tool for Mac cleaning and performance optimization. The Duplicate Files feature will scan and find duplicate files in your selected folders automatically, saving you time from searching Smart Folder manually.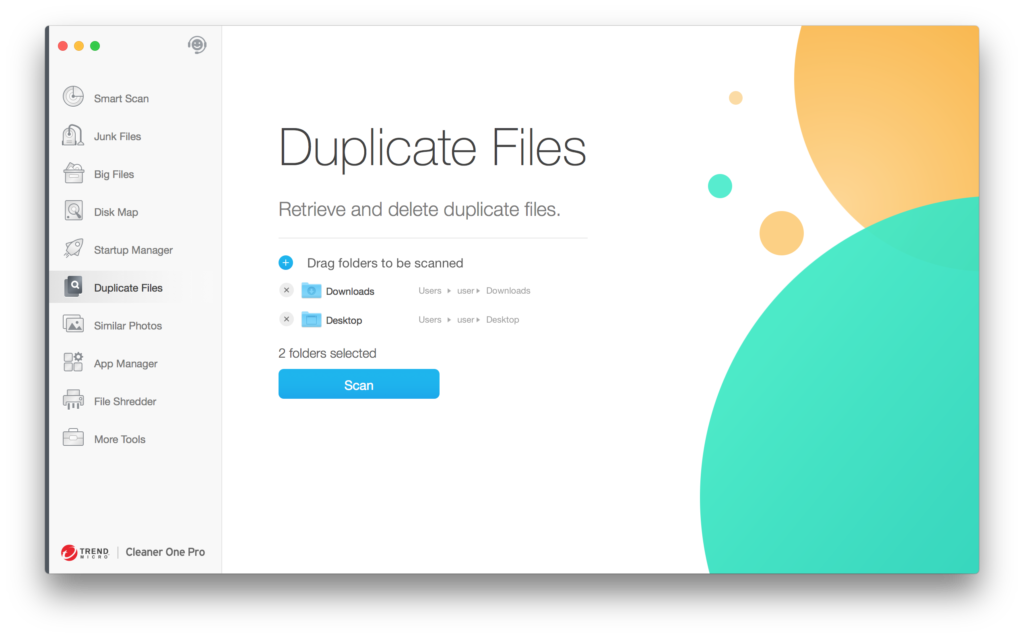 After the scan, it offers a preview of the duplicate files so you can check again before deleting.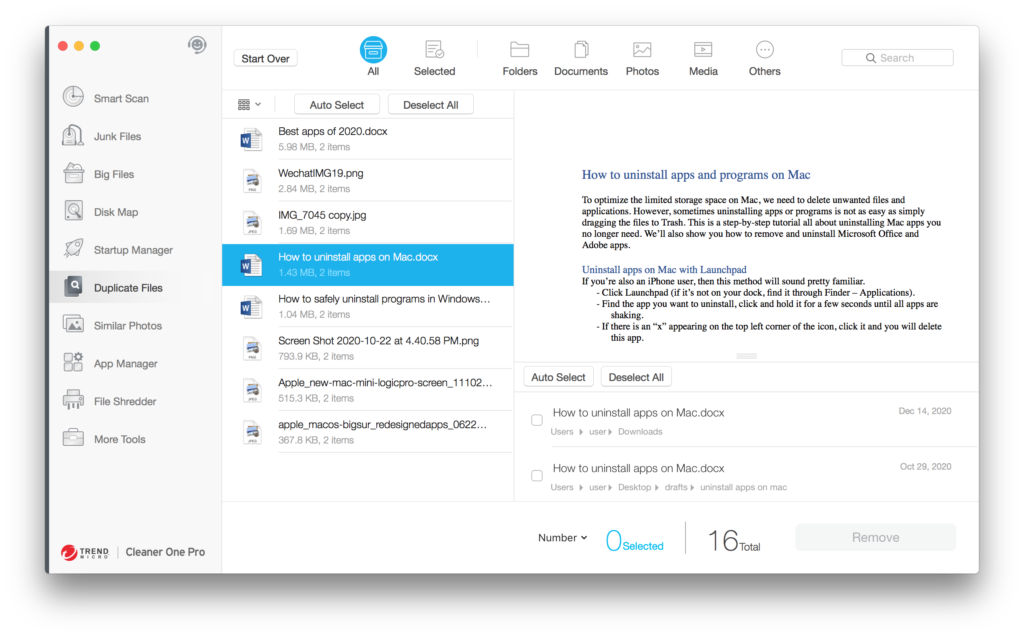 With other strong features such as Smart Scan, Junk Files, and real-time monitoring for your CPU and Network usage, Cleaner One Pro will make sure your Mac is always at its best performance.