Does the pop-up prompt warning "your system has run out of application memory" bother you from time to time? Then not long after, your Mac becomes frozen or unresponsive, and its fan whirs crazily, struggling hard. This problem is serious, and it demands immediate action. Otherwise, your Mac could get permanently damaged.
Why is this issue occurring? And how can you fix it? Please keep reading.
Why Has Your Mac Run Out of Application Memory?
The problem has much to do with the relationship between RAM and virtual memory. Random-access memory (RAM) stores the data of active processes. When space in RAM is too low to store, your Mac's boot drive, virtual memory, will store the data. Once your boot drive is short of space, the warning message "your system has run out of application memory" pops up.
Besides running low disk space on your boot drive, you should consider other causes, including operating multiple apps simultaneously and opening lots of browser tabs and applications.
How to Fix Application Memory Shortage Manually
As the causes of Mac application memory issue varies, you need to choose the following given method according to the exact cause. If you find it hard to fix this issue manually, please jump to the end to learn how to free the storage automatically.
Method 1: Disabling Custom Cursor Color / Size
Some macOS Monterey users report that the custom cursor color or the custom cursor size is the crime. If this happens to you, put the cursor back to default size and color. Here's how.
Click System Preference > Accessibility, then click Reset. Then drag the Pointer size button to Normal.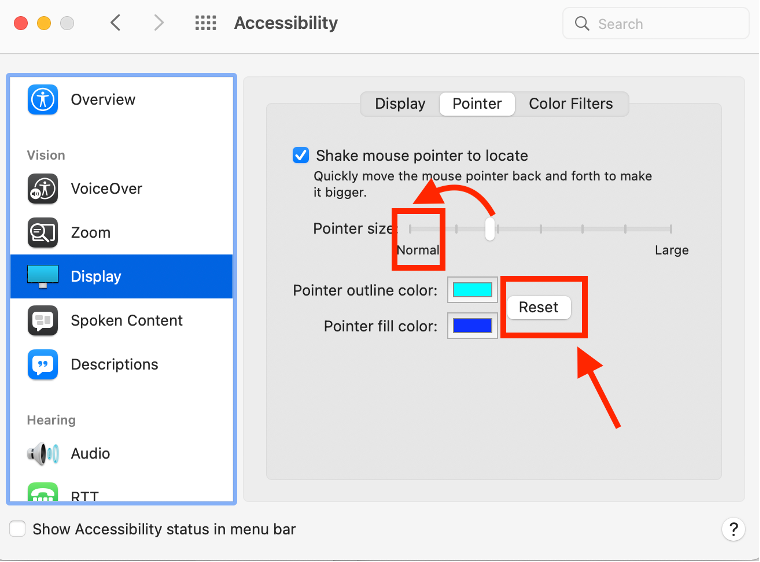 Method 2: Use Activity Monitor to Close Processes
To check whether your Mac's memory usage is abnormally high, you can use Activity Monitor. To do so, in the Apple menu, click Go > Utilities and open Activity Monitor, which displays all the processes active on your Mac in real-time.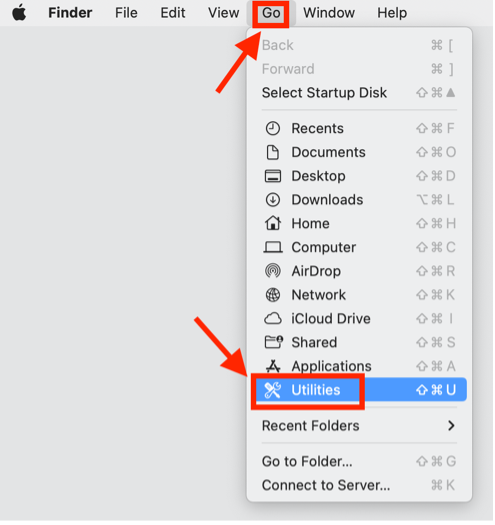 Select the Memory tab to see each process's memory usage ranking. Then, select the process with high memory usage and close them by clicking the "X" sign located at the top of the window. Finally, click Quit to confirm the action.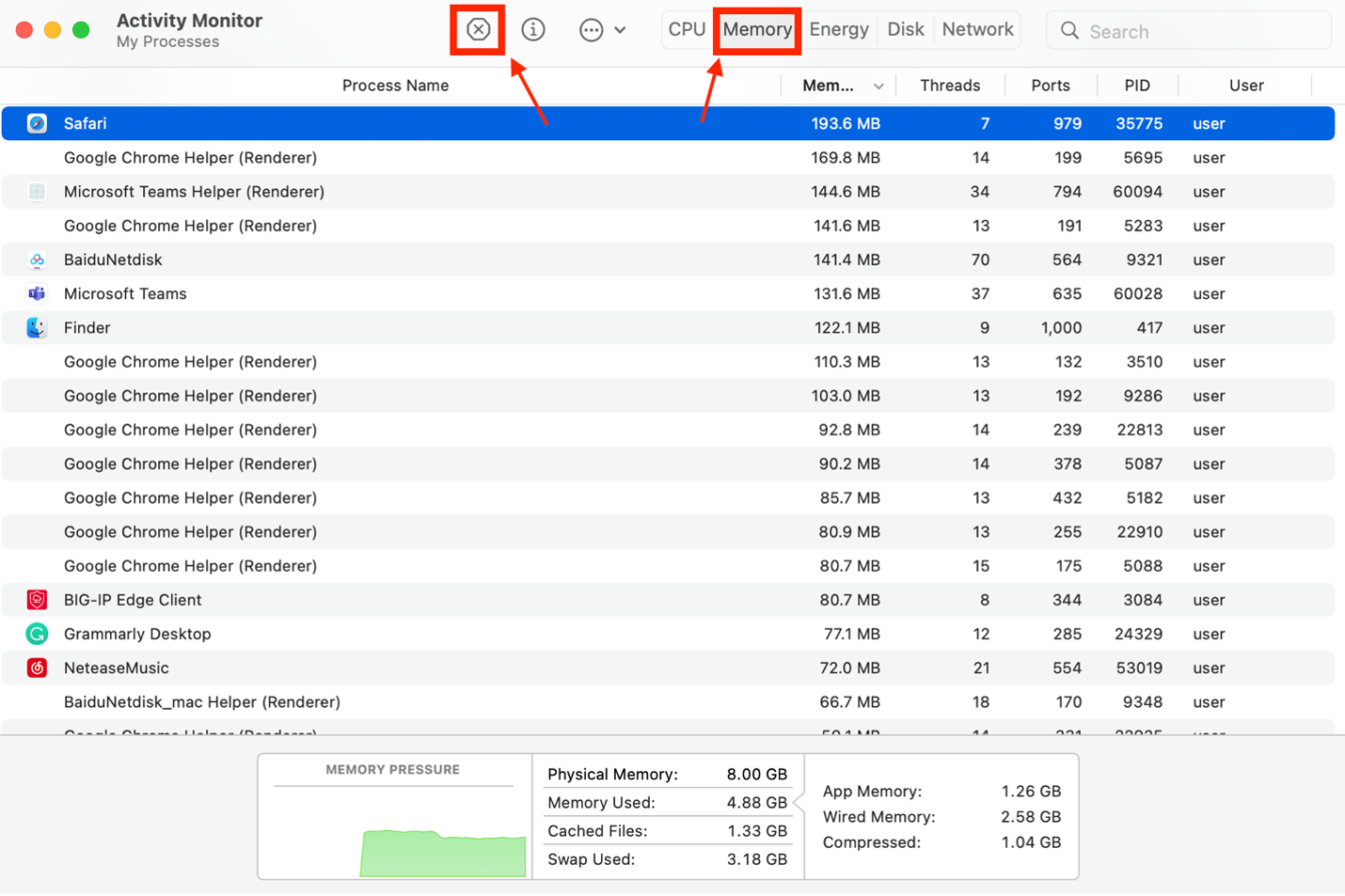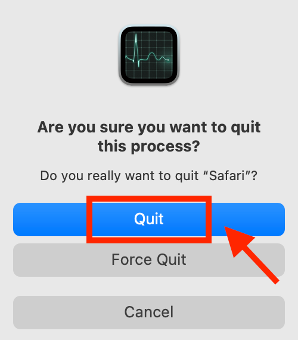 Method 3: Restart Your Mac
If Activity Monitor doesn't work, restart your Mac. Rebooting clears the cache and other temporary files and gives back disk space used as virtual memory.
Method 4: Update Operating System
You may need to update your Mac to the latest version of macOS to resolve the problem. Apple regularly releases bug fixes for known issues in software updates — so it's a good habit to form.
To check whether your system is up to date, go to the Apple menu > About This Mac > Software Update. If you select Automatically keep my Mac up to date, macOS can update automatically.

Method 5: Close Some Apps and Browser Tabs
Close apps you are not using as they use much visual memory. Press Option-Command-Esc to open the Force Quit Applications menu. If there are programs you're not currently using, quit them.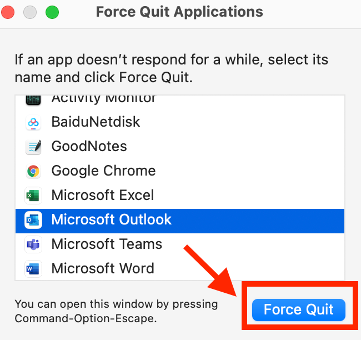 It might come as a surprise, but tabs in Safari, Google Chrome, and other browsers also consume many resources on your Mac. So, it's better to close the ones you don't have to use at the moment and try to avoid browser tabs using up your Mac's RAM.
Method 6: Clean Up the Hard Drive
Your boot drive may have run out of space. Macs convert available startup disk space into virtual memory, essential for daily use. You should ensure at least 10% free space left on your Mac's boot drive.
Go to the Apple menu > About This Mac > Storage to check your available free space.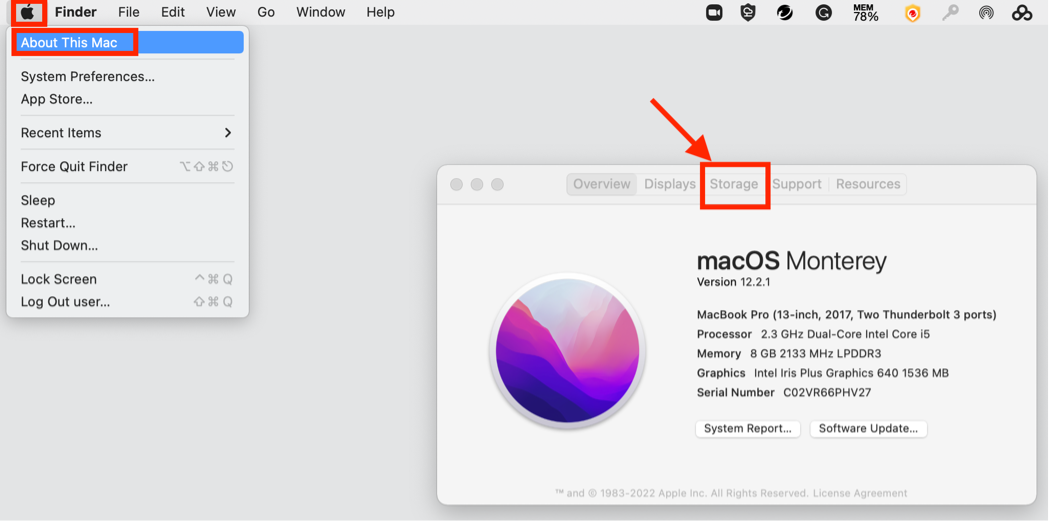 Then select Manage and delete any unused files through Mac's built-in cleaning tool.


How to Fix Application Memory Shortage Automatically
Although the above methods we've outlined should resolve most issues, a much easier and more efficient alternative is Trend Micro's Cleaner One Pro.
Cleaner One Pro's built-in Quick Optimizer is a potent tool for monitoring RAM usage. Click on Optimize, and the RAM usage will be lowered down quickly and easily.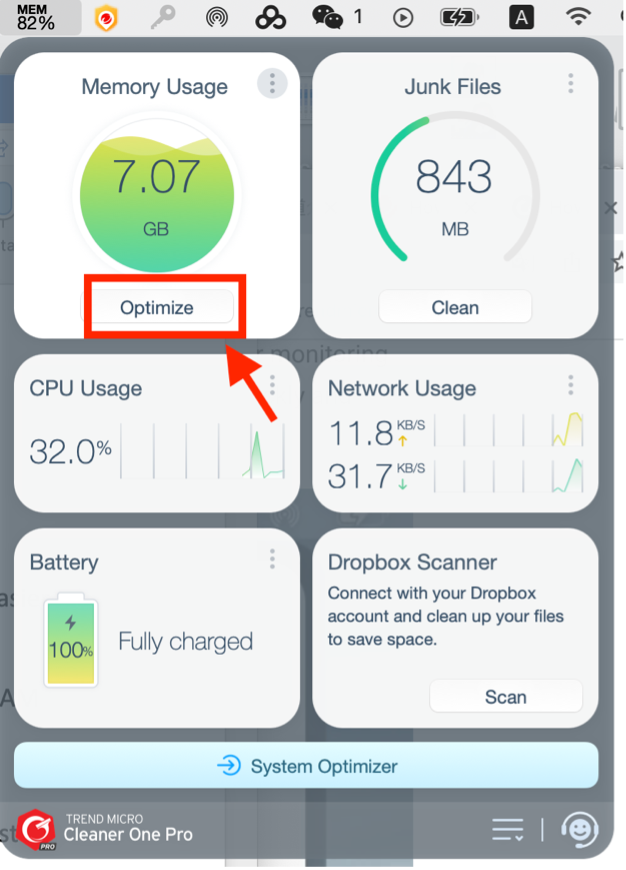 Cleaner One Pro also detects and clears junk files to free up space on your Mac's boot drive. Download it here for Free.