Apple officially released macOS Ventura on Octomber 24th, the latest version of Mac operating system. Although macOS Ventura isn't the same substantial update that the last year's macOS Monterey was, it does bring useful upgrades and multitasking experience for you.
macOS 13 Supported Devices
The macOS Ventura update can be downloaded for free on all eligible Macs using the Software Update section of System Preferences, and it is also available through the Mac App Store.
The new macOS Ventura will work on the following MacBooks and Mac desktops:
– Mac Pro 2019 and later
– iMac 2017 and later
– iMac Pro 2017
– Mac Studio
– Mac Mini 2018 and later
– MacBook Air 2018 and later
– MacBook Pro 2017 and later
– MacBook 2017 and later
macOS Top New Features
Below, we've selected significant new features and lesser-known changes that are worth checking out if you're upgrading. More info on How to Upgrade to macOS Ventura
Stage Manager: switching between apps & creating your ideal workspace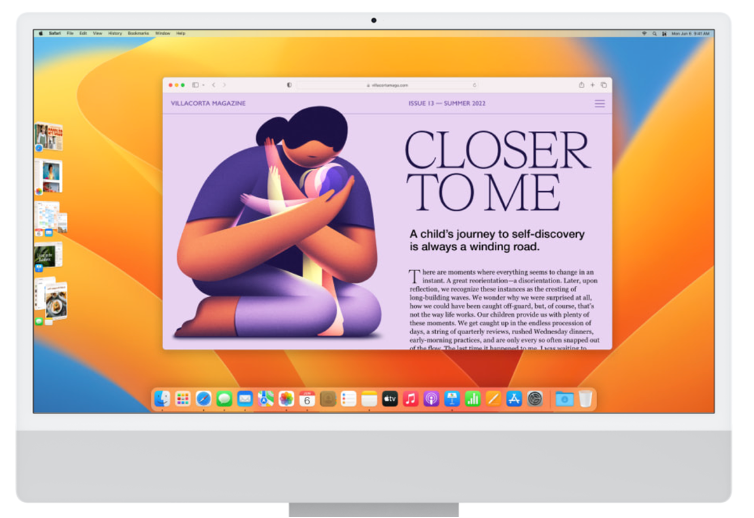 Stage Manager is new to both the Mac and iPad with the release of Ventura and iPadOS 16.1. It automatically organizes your apps and windows in a single view on any Mac, so you can stay focused while easily moving between tasks. Less controversial than the feature on iPad, as long as you remember to use it, you will enjoy a good multitasking experience.
Stage Manager can be toggled on and off via a menubar item. You can switch it on if you need to focus, then switch it off when you're working between a lot of apps
Continuity Camera: using your iPhone as a webcam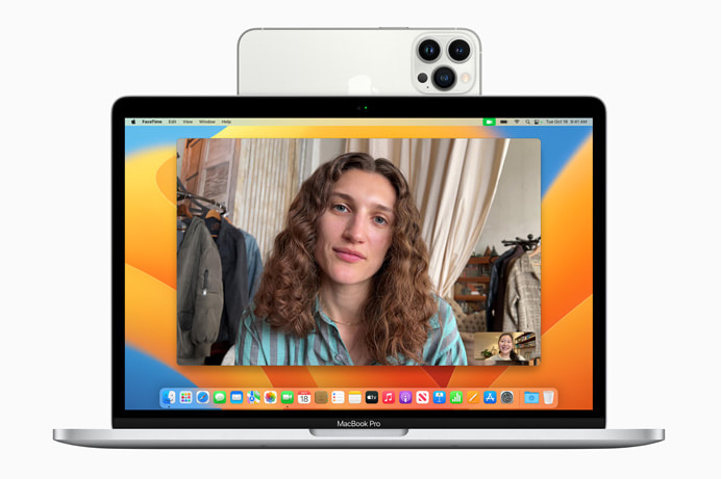 Continuity Camera is probably one of the most popular macOS Ventura features because it allows you to replace the poor quality built-in Mac camera with your iPhone as a webcam. And better yet, you just need to position the iPhone on top of the Mac using a stand, and it is designed to connect automatically.
Desk View uses an Ultra Wide camera on iPhone to create a video feed of your desktop if you need to demo something. Plus, Continuity Camera also brings innovative features like Center Stage support and Studio Light, an effect that illuminates your face while dimming the background.
Passkeys: a more convenient and secure alternative to passwords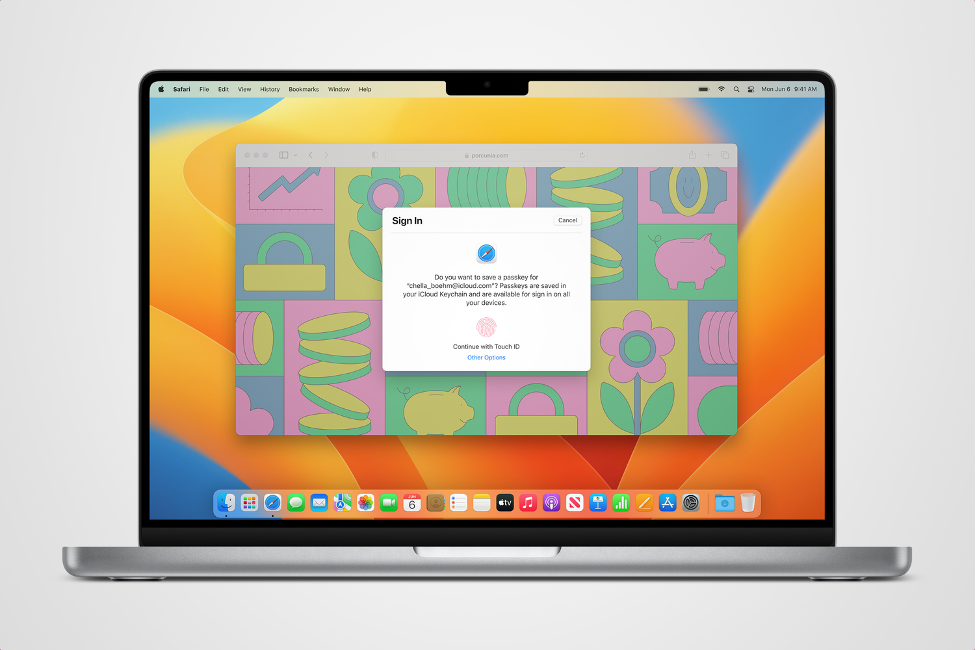 Passkeys are now available on iOS, iPadOS, and macOS, Safari 16.1 for macOS Monterey, and Big Sur. This feature is more secure, easy to use, and is designed to replace passwords. With passkeys, it's easy for users to sign in securely through Touch ID and Face ID. Besides, they sync across devices through iCloud Keychain and can be used on non-Apple devices with iPhone authentication.
Message: editing and taking back texts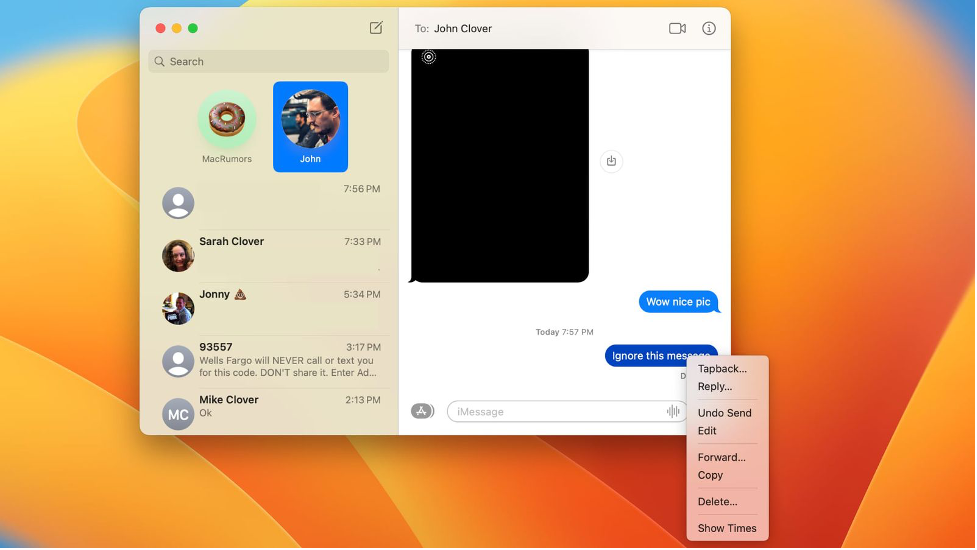 An edit option allows iMessage to be edited for up to 15 minutes after it's sent, and there's also an option to unsend any message, also for up to 15 minutes after it's sent.
Editing and unsending messages can only be done with "blue bubble" iMessages, and it does not work with SMS. It also requires all parties to have iOS 16 or macOS Ventura installed.
iCloud Shared Photo Library: smart ways to share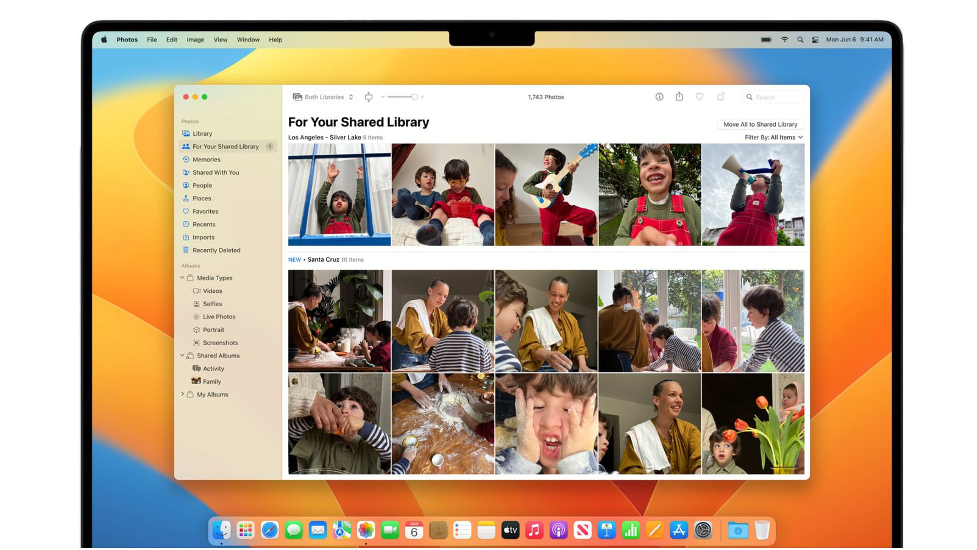 This inclusive feature lets you create a collaborative library that's distinct from your personal photo collection. Shareable with up to five other family members, everyone will be free to add, delete or edit snaps in the library. You can choose to share all of your snaps or just a selection, with Apple on hand to intelligently suggest shots that might be a good fit. The idea of pooling pics is to make more complete Memories for everyone, without having to manually share specific sets of snaps via Photos, AirDrop, or Messages.
Mail: enhancing efficiency with new improvements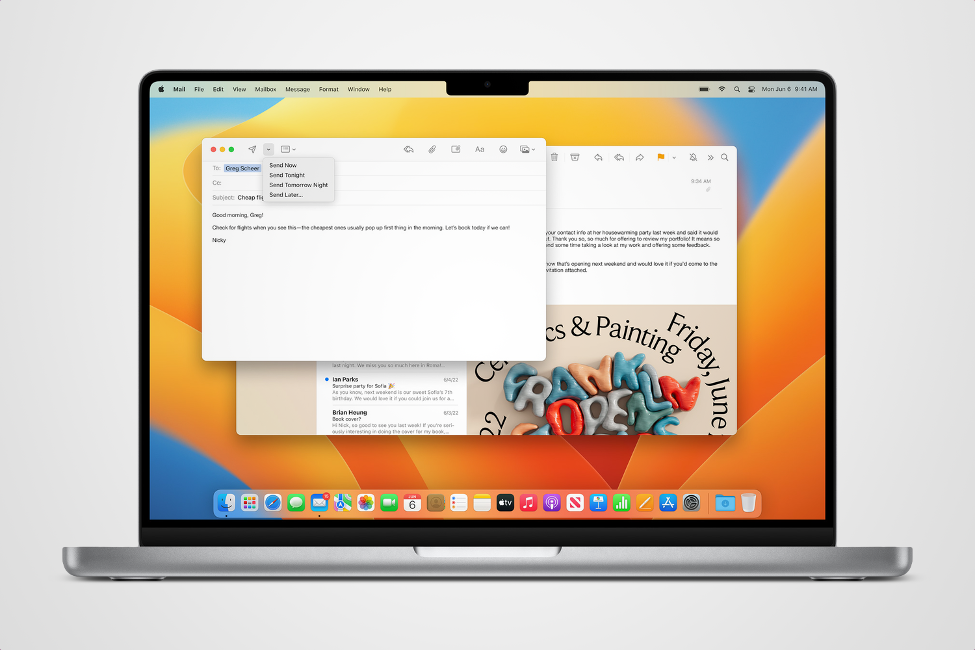 Mail didn't get major design changes, but there are features that Mail users have been wanting for years:
• Improved search
• Alerts for missing recipients and attachments
• Scheduled Send
• Undo send
• Remind Me
• Follow Up
• Rich links
Keen to catch up with Gmail's AI advancements, macOS Ventura will upgrade your Mac's Mail app in several ways. Searching will be slicker, offering suggested terms, attachments and contacts as soon as you click the bar – and returning more relevant results to boot. Like Google's email service, you'll also be able to schedule dispatches for sending later and cancel emails after clicking send.
Mail will also detect if you've forgotten to attach a file or CC someone, as well as nudging you to respond to emails that you've left languishing lower down in your inbox.
FaceTime: transferring devices with Handoff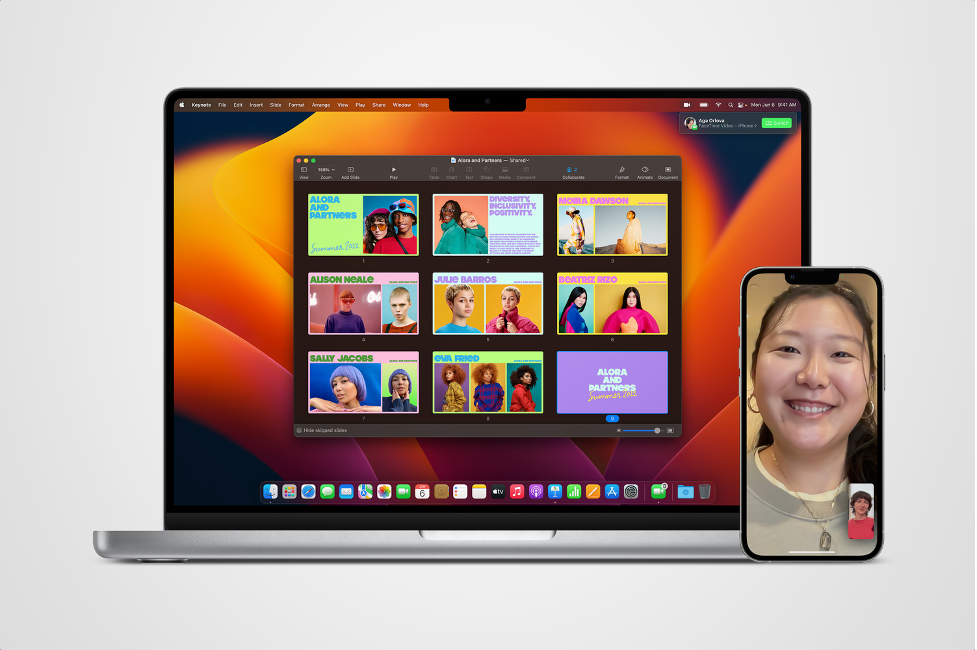 Handoff is a neat and nifty tool: start a task in a compatible app on one Apple device, then effortlessly transfer it to another. Instead of hanging up and dialing back, you'll be able to switch devices simply with a click.
And with macOS Ventura, Handoff works with FaceTime. So you can kick off a call on your iPhone, then finish the chinwag on your Mac when you're back at your desk – or vice versa, if you want to continue your meeting on the move.
Spotlight: quick look and actions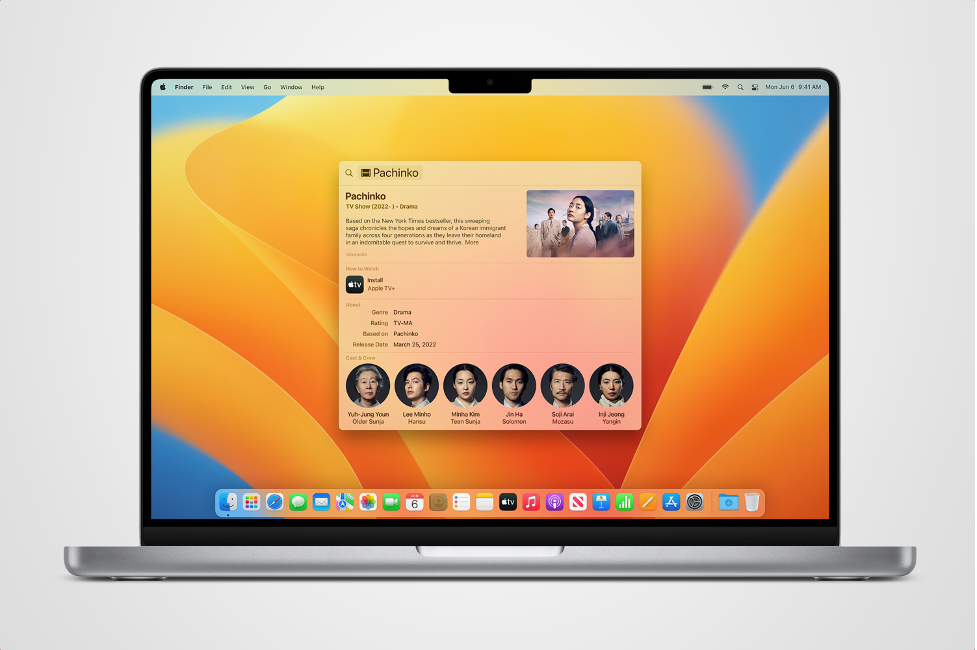 You can now press the Space bar on a Spotlight result to view files in Quick Look. Spotlight in Ventura supports Image search. It uses information from images in Photos, Messages, Notes, and the Finder to enable searching by locations, scenes, or even things in the images, like text.
In another turbo-charging enhancement to Spotlight, you can now perform quick actions from the search field without opening the corresponding app. For example, turning on a Focus, running a shortcut, setting an alarm, and more.
Small But Significant Upgrades
Wi-Fi Passwords in Network Settings
In previous versions of macOS, if you forget your Wi-Fi password, you had to locate it in Keychain Access. Thankfully, Apple has corrected this problem in Ventura by adding a convenient new Copy Password option in System Settings > Wi-Fi.
Share Safari Tab Groups
In macOS Ventura, you can create a Tab Group and every member will be able to share websites, add tabs and see what others are looking at – all in real time. So you can browse as one and get distracted together. Additionally, Tab Groups also get their own start page and bookmarks list, plus the option to start Messages chats and FaceTime calls directly from Safari.
Live Text
Live Text, the feature that's designed to let the Mac recognize text in photos and images, now works with video. Text is interactive in paused videos so you can use copy/paste, lookup, and translate on any video that you have on your Mac. It works in Photos, Quick Look, Safari, and other apps.
Clock App on Mac
iPhone, iPad, and Mac finally support the Clock app. It shows the current time when placed in the Dock. It has four tabs in the Clock app layout, and in addition to time zone settings, it also has alarm, stopwatch, and timer features.