Why Choose Us
All round System Cares
All-in-one maintenance tool. Powerful and easy-to-use.
Disk Cleaner
Safely delete junk files and duplicate files to free up more space.
Disk Map
Analyze and visualize what's taking up your storage.
Optimize performance
Fix common Windows problems and speed up your PC.
Application Management
Offer an exclusive app management solution. Update or remove apps easily.
Registry Cleaner
Find errors & residual items in the registry, and clean or defrag them.
Cleaning
Cleaning
Junk Files
Remove temporary and leftover files effortlessly.
Similar Photos
Find and delete similar images with your permission.
Big Files
Identify and delete large files on your disk so as to free up more space.
Disk Map
Navigate and manage folders and files using a visual and interactive map.
Duplicate Files
Retrieve and delete duplicate files.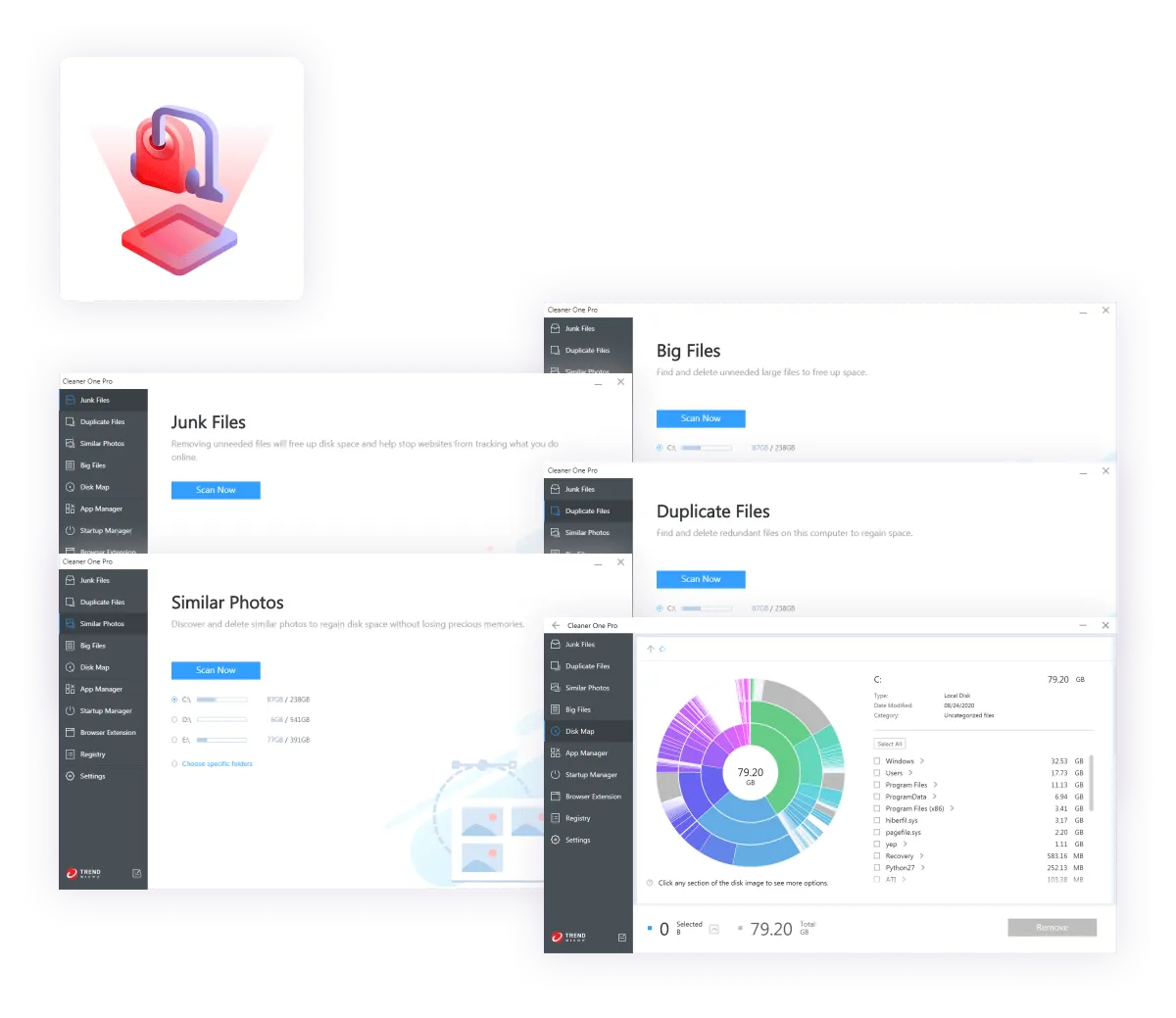 Optimization
Optimization
Startup Manager
Speed up boot time by better managing your startup items.
Registry
Identify and delete invalid leftover registry entries, so as to keep your system efficient, secured and stable.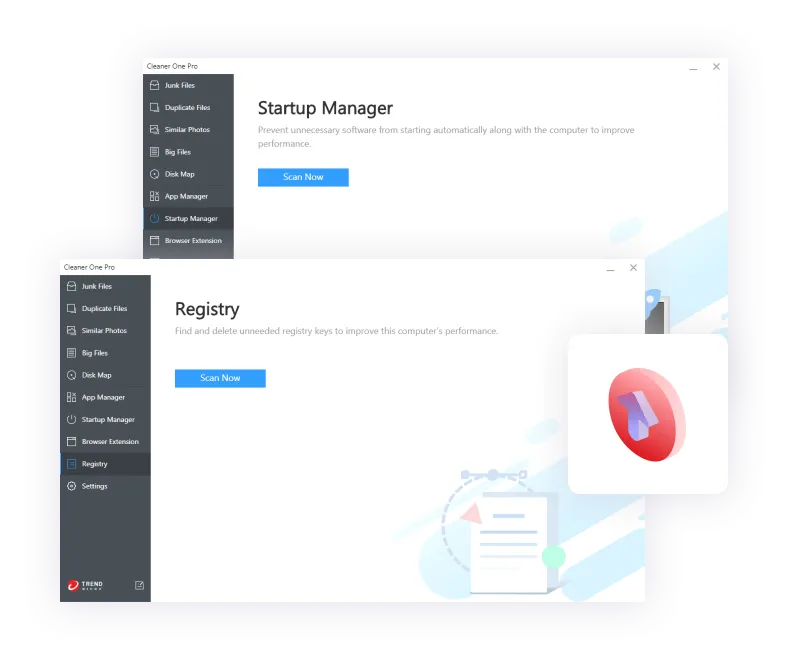 Application Management
App Manager
Manage apps by name, size or date. Remove unwanted apps and relevant data.
Browser Extension Manager
Manage your browser extensions faster and easier on a single dashboard. Activate, deactivate, and uninstall browser extensions with just one click.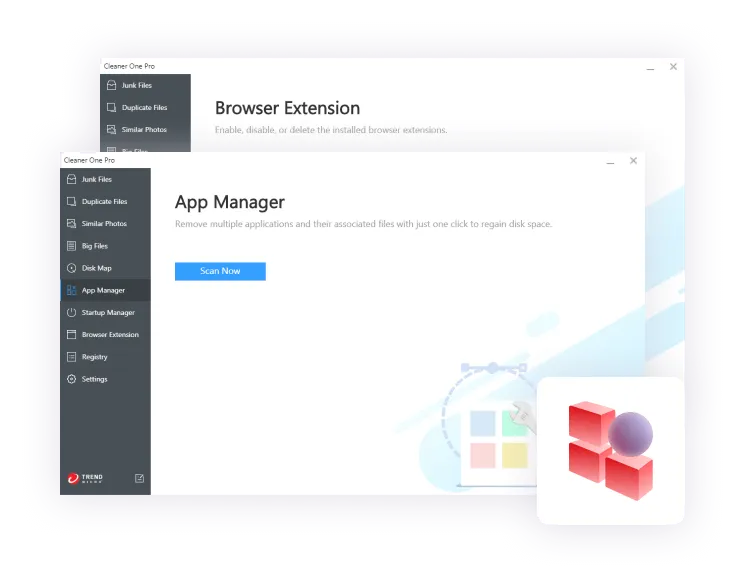 Contact Support
Couldn't find an answer?
We are standing by to help you.
mac_support@trendmicro.com
Send Email