Key Benefits
Eliminate Malicious Software
Key Features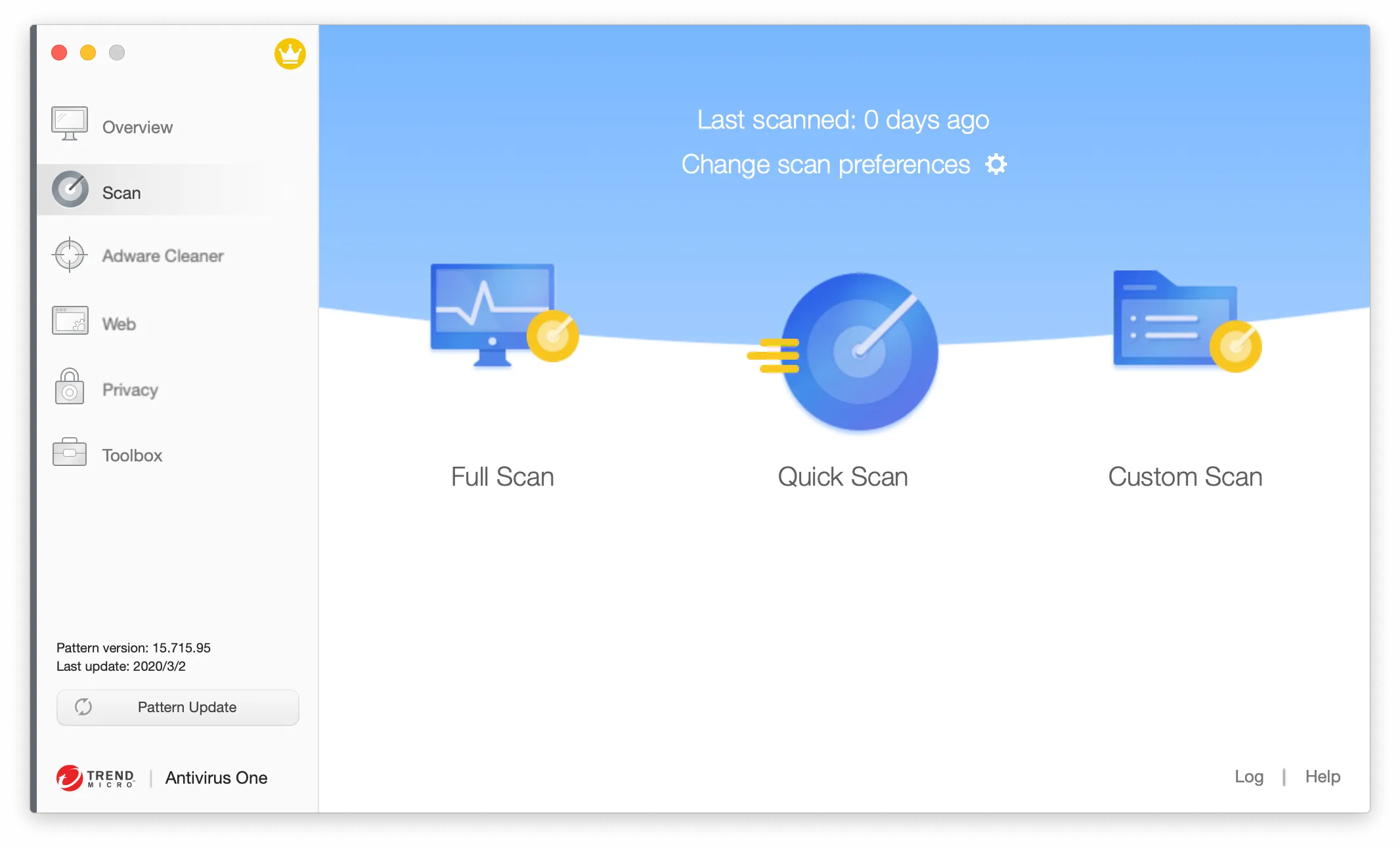 Fast Thorough Scans
Scan your Mac for hidden threats in less than a minute.
Instantly find and delete viruses, ransomware, and other malicious software before they can cause trouble.
Maintain your protection with advanced background scans and virus removal features powered by artificial intelligence.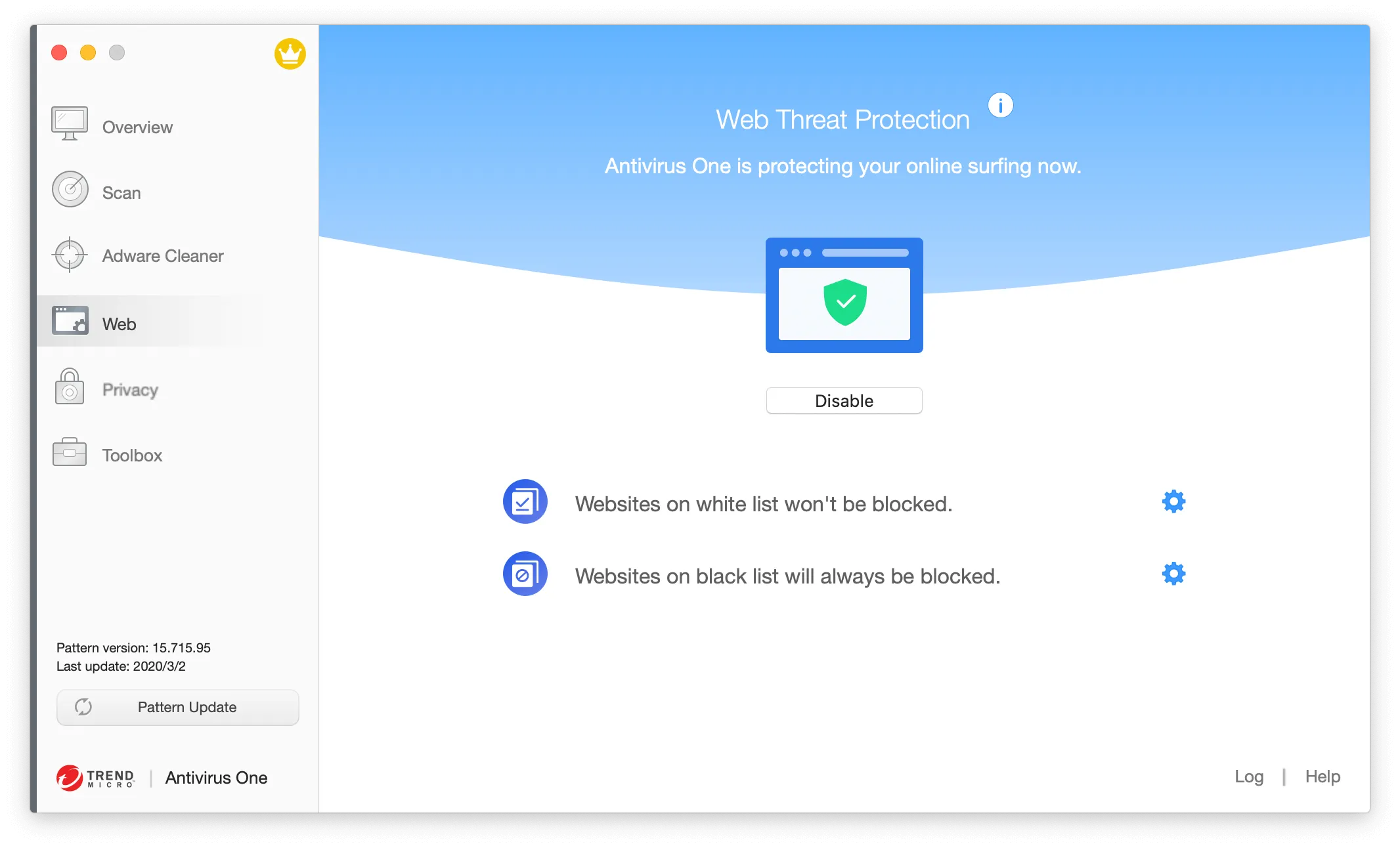 Web Threat Protection
Avoid online fraud, malicious software embedded in websites, and other threats lurking on the web.
Get rid of advertising software, annoying pop-up windows, pesky toolbars, unwanted programs, and web browser hijackers.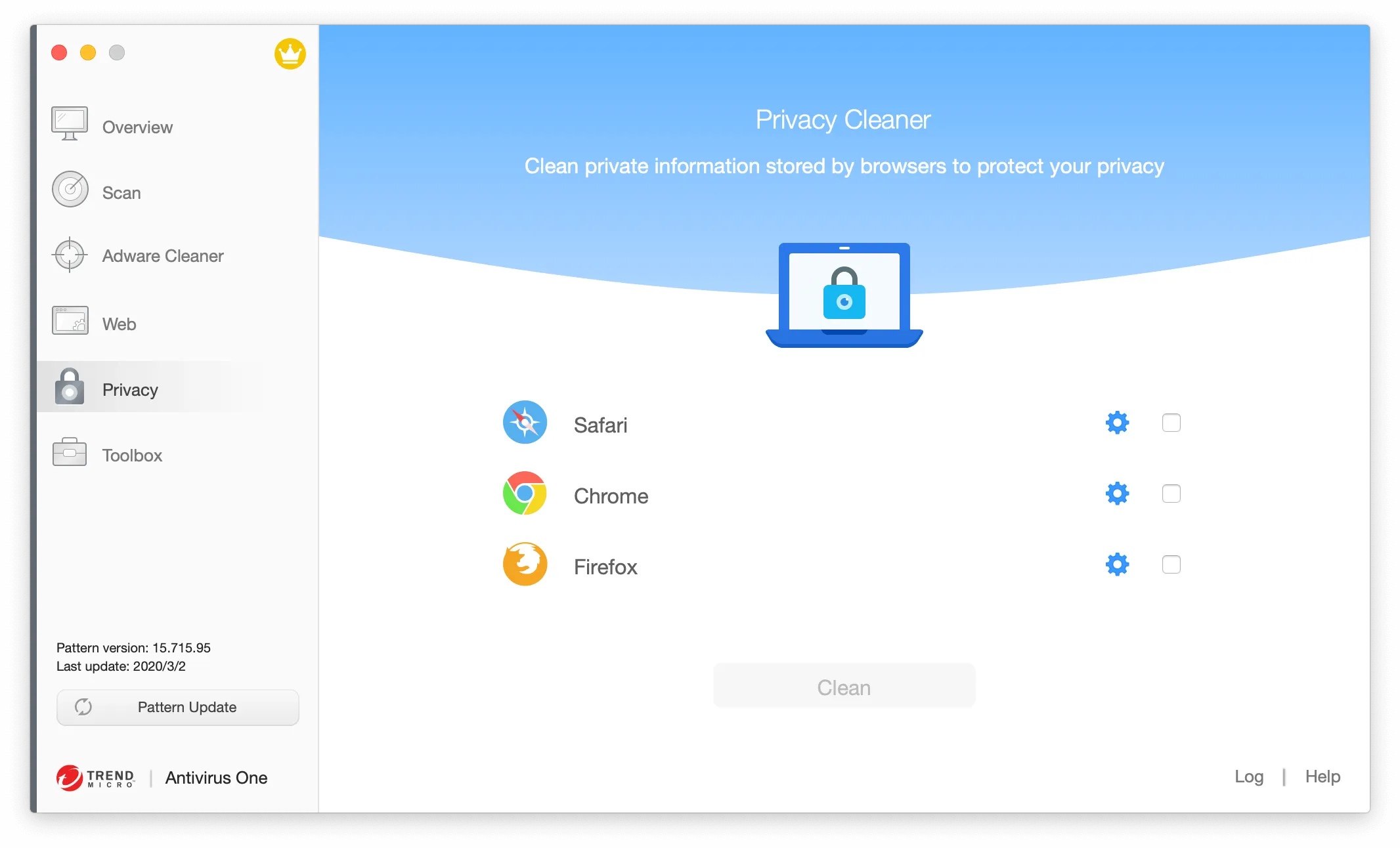 Data Privacy Sweeps
Clear personal information out of Safari, Google Chrome, or Mozilla Firefox before it leaks online.
Contact Support
Couldn't find an answer?
We are standing by to help you.
mac_support@trendmicro.com
Send Email